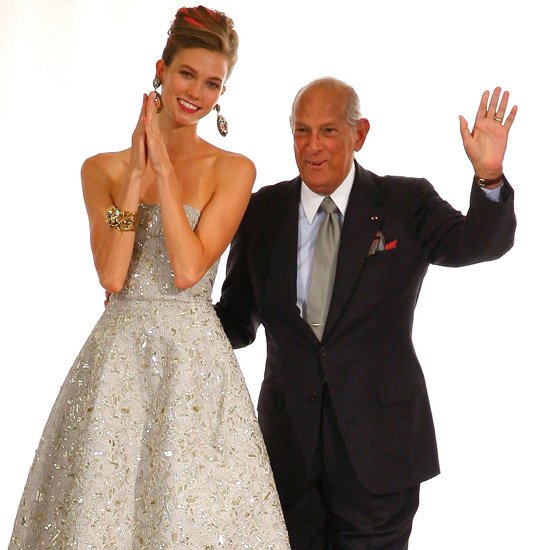 One of the most impressive designers that America has ever seen passed away on Tuesday, October 20th in his home in Connecticut.
Oscar de la Renta had been bravely fighting cancer since 2006. The disease, however, did not prevent the fashion designer from creating the some of the most desired dresses in the world. For example, he recently created Amal Alamuddin's wedding dress for her marriage to George Clooney.
Born in the Dominican Republic on July 22nd, 1932, Oscar de la Renta moved to Madrid in the 50's to study painting. It was there that he discovered his love for fashion during an internship with Cristobal Balenciaga as his mentor.
In 1965 he was invited to dress Jaqueline Kennedy and after that he decided to launch his own brand. After launching his brand, he went on to dress other first ladies including Betty Ford, Nancy Reagan, Laura Bush and Hillary Clinton.
After winning over the first ladies of America, he began dressing Hollywood stars including Audrey Hepburn, Cameron Diaz, Penelope Cruz, Nicole Kidman, Amy Adams and Sarah Jessica Parker.
Last year he commented on his disease saying: "Yes, I had cancer. Right now, I am totally clean. The only realities in life are that you are born, and that you die. We always think we are going to live forever. The dying aspect we will never accept. The one thing about having this kind of warning is how you appreciate every single day of life."
The world won't be the same without his stunning creations and he will be sorely missed. DOWNTOWN's thoughts and prayers are with his family in this sad time.
 -Maria Zanetti