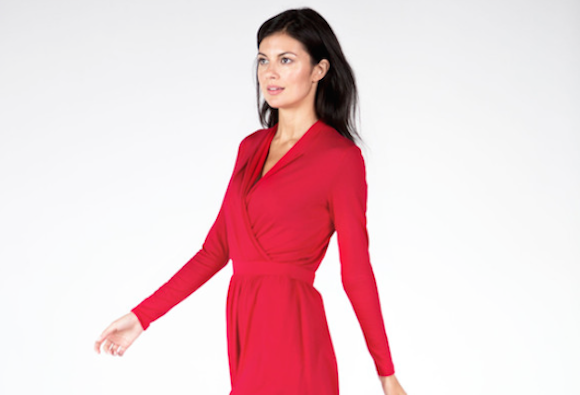 If your mornings are busy, you're running around trying to get your kids dressed, fed and off to school while checking your e-mail, scheduling a date with your hubby, prepping for a morning meeting and trying to get yourself dressed and presentable for the day, then you're about to meet your favorite new clothing line. HEUCY is a versatile, chic and impeccably well-made collection of key pieces for any women's wardrobe.
Launched this season by two Manhattan fashion insiders – Suwha Hong and Henrietta Pertuz, the collection of dresses and jump suits is designed and made in New York City, the fabric is sustainable and the design is smart and flattering.
"We're trying to reach women like us, ladies who are really busy and don't have a lot of time to get dressed in the morning," said Pertuz, "but they still want to look and feel great, and they care about how and where things are made."
The well-edited collection is a touch Parisian – French women can wear the same dress five days in a row but they never look the same twice and they always look impeccable. This is that kind of line.
"We're inspired by French ladies and their ability to look great at all times of the day. Their casual, 'day' dressing looks chic and effortless. You don't see a lot of workout gear on the Champs Elysees," said Pertuz. "We want to bring this French ethos to American ladies who are craving the same French ease and look…via thoughtful, American-made garments."
Case in point – the "Perfect Ten" is a classic three-quarter sleeve, above the knee dress that can be accessorized with a statement necklace for the office, made funky with ankle booties and a leather jacket for drinks with friends after work, and paired with heels and red lipstick for a date. There's the slightly longer "Date Night" dress with a sexy yet subtle zip up the side, and, a personal favorite, the "Alter Ego" jumpsuit which is ridiculously comfortable yet stylish and easy to dress-up or down, as well as several other versatile styles.
Another admirable aspect of the HEUCY brand is that because the collection is built around enabling and empowering real women with busy, fun, crazy and interesting lives, that's exactly who they use in their photo shoots. Their latest shoot included a literary agent, two sisters who are quickly climbing the ranks at Google, and the owner of the HEUCY factory.
So if you're looking for a chic and versatile "uniform" that will take you from day to night and everything in between, check out HEUCY, and who knows, maybe they'll call you to be in their next ad campaign.
-Nicola Harrison Ruiz*
*Nicola Harrison Ruiz is the Men's Fashion & Lifestyle Editor at DOWNTOWN Magazine. She is also the founder of Harrison Style – a men's style consulting business. If you want to take your style up a notch, you can find her at www.harrison-style.com. Or email at Nicola@dtnycmag.com
The HEUCY "Date Night" Dress on Andy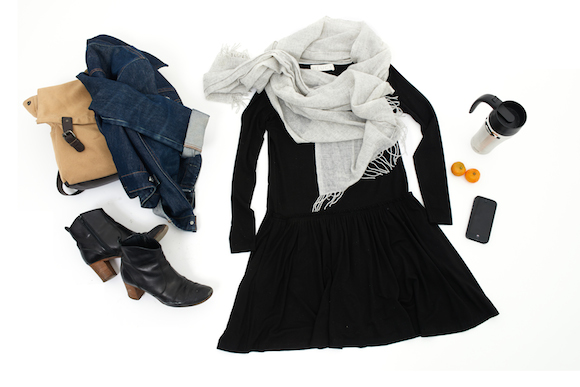 The HEUCY "Problem Solver" dress by day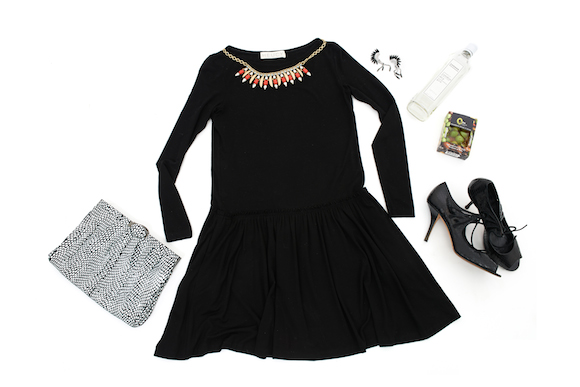 The HEUCY "Problem Solver" dress by night