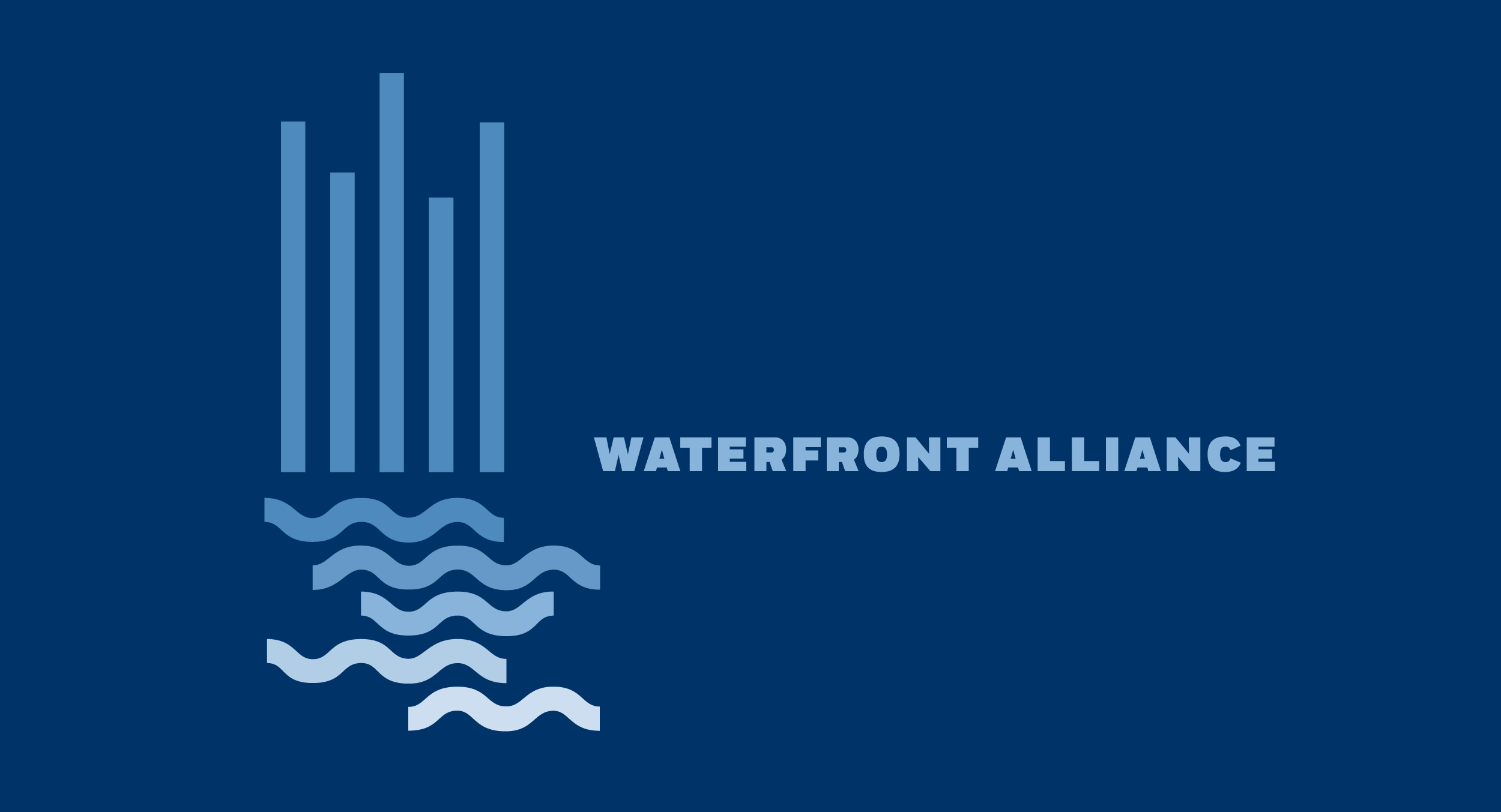 City of Water Day, our region's largest waterfront festival, returns Saturday, Jul. 16. This annual celebration of the New York and New Jersey waterfront area offers waterfront activity fairs at both Governors Island and Hoboken's Maxwell Place Park, in addition to dozens of In Your Neighborhood sites. The festival runs from 10:00 AM to 4:00 PM with Disney and Con Edison as returning sponsors.
"This is the day that we celebrate our magnificent waterfront and play," said Waterfront Alliance president and CEO Roland Lewis. "Whether you just moved to this beautiful city of water or you grew up in the Rockaways, whether you're an old salt or you've never stepped foot on a dock, grab friends and family and head for the water on City Of Water Day! Together, we are working to protect and transform our waterfront, making sure it is accessible and resilient; and together we will savor the fresh air, the views, the vitality, and the diversity of this great harbor."
Some of this year's festival highlights:
• Free Boat Rides – Thousands of free seats on special boat tours are a hallmark of City Of Water Day. In addition to rides on tall ships, charter yachts and a fireboat, free ferries will run for this day only between Hoboken and Governors Island to connect the two City Of Water Day hubs. Reservations for free boat tour seats will be announced on the City of Water Day website and social media later this month.
• Con Edison Cardboard Kayak Race – The fourth annual Con Edison Cardboard Kayak Race will take place at Governors Island during City Of Water Day. At noon, 25 teams—including squads from three-time winner Stevens Institute of Technology and the U.S. Coast Guard, plus competitors from local boat clubs, universities, high schools and family groups, will gather on Kayak Hill to receive identical amounts of cardboard and tape. The teams will take two hours to design and build vessels, and then they'll jump in and race those boats to much — guaranteed — hilarity.
• Disney Children's Activities – A special section of children's activities on Governors Island, presented by Disney, will offer dozens of games and hands-on activities, from face-painting to fishing. A full listing of activities will be available in early July.
• City of Water Day In Your Neighborhood – City of Water Day is truly a citywide event! Expanding every year, the In Your Neighborhood program offers free activities on City Of Water Day in all five boroughs, Yonkers, and in New Jersey. Check out the In Your Neighborhood map to find the City of Water Day event closest to you.
For more information on this year's event, click on over to www.waterfrontalliance.org.