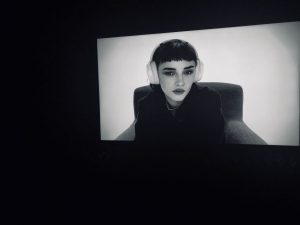 Skullcandy hosted a product launch party for their Venue headphones and Downtown Magazine was able to get an exclusive peek at their newest product.
This event was hosted in the Elsewhere venue located in Williamsburg, Brooklyn. The doors opened at 7 pm, inviting guests into the loft and lounge area, where Skullcandy introduced and encouraged visitors to test out their newest product, the Venue headphones.
These headphones offer a Bluetooth wireless feature, as well as a 24-hour battery life to accommodate the most hardcore music lover on the go. Skullcandy also included a rapid charge feature on these headphones that allows the busiest of individuals to never miss a beat even if you forget to charge it the night before. Ten minutes of charge can get you up to three hours of non-stop music, maximizing time for consumers.
Skullcandy also partnered up with Tile, a Bluetooth tracker app, incorporating their technology into their headphones so they are never misplaced. Like the original Tile key ring accessory, the headphones can be registered and tracked via the Tile app. Like the original Tile product, the headphone also incorporates a beeping feature that rings if the headphones are truly out of sight.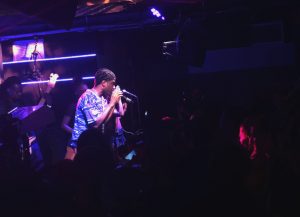 While guests enjoyed the exclusive introduction to the newest addition to their product family, Skullcandy also hosted a private concert. The Chicago-based rapper Smino performed an intimate set for the guests attending the product launch party.
The evening was wrapped up with cocktails and charcuterie, as guests were able to swipe a gift bag designed for the average Venue consumer: the person on the go. The bag included a gift card to purchase a Venue headphone, a Skullcandy power bank for the days you are running low on charge, a stainless steel straw kit, a carry-on cocktail kit, a notebook, as well as a Tile keychain.
Have you tried a product from Skullcandy? Tell us about it!
Follow us on Twitter or Instagram for the latest update on your new favorite products!