Fashion goes in cycles; and, as cliché as it is, this will never change. However, this particular cycle has brought back a particular trend that very well may put your father's shoe collection more on-trend than yours: the aptly named "ugly sneaker" trend. Plain, unremarkable, built like a Studebaker and – our favorite feature – comfortable, these shoes are in, and they're not going anywhere, but how do you work them into your wardrobe?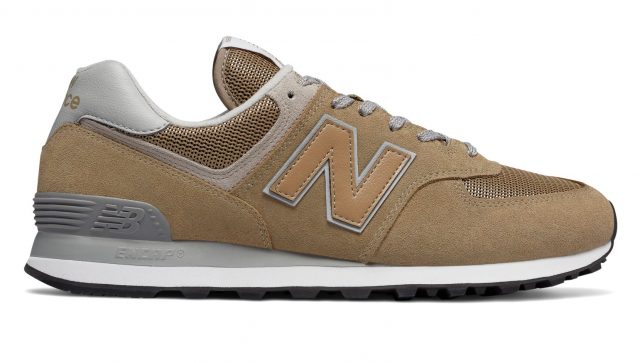 Sneakers, in general, were a former fashion no-no unless you were going on a run or hooping it up at the courts. The rules have relaxed and we have accepted sneakers into our wardrobes with open, loving arms. But not these sneakers. These sneakers were for dads and uncles and the guy at work that always references M.A.S.H., not for strutting your stuff down Broadway. And now that they're on the runway, we're at a crossroads. Let's take a look at a few examples of how to work these bulky trainers into your outfits without looking like a freshly-outfitted scuba diver.
Louis Vuitton paired these kicks with a slim-fit chino and a loose-fit top. The slim chinos outline the legs without being too tight, minimizing the contrast between the pants and bulkiness of the shoes, and the loose top evens out the silhouette without becoming topheavy. One of the main takeaways here is to utilize fit to draw emphasis away from your trendy, new, ugly, but also kind of cool sneakers.
Fendi took a similar approach under the lens of a look that's slightly more formal by introducing a flowing trenchcoat and slacks. The use of accessories also serves to even out the look and take away from the shoes' bulky frames. Simply throwing on a beanie or strapping on your favorite carryall (another hot trend of 2018) can help you rock a pair of ugly sneakers while still looking like the fashion guru you are.