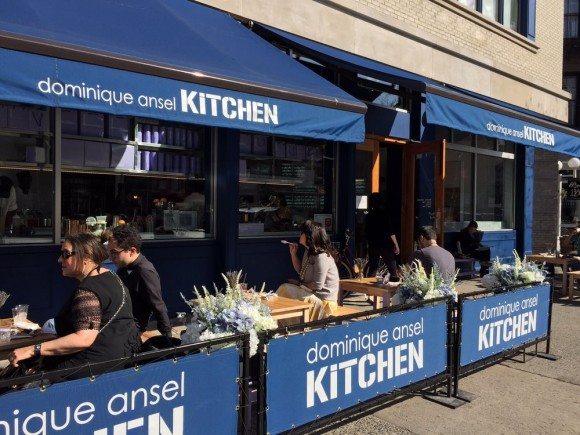 Dominique Ansel has out done himself again with another mind blowing culinary move. UP which is Short for "unlimited possibilities," is an after-hours dessert-only tasting experience located in the center of the production kitchens. This is a special project for the Dominique Ansel Kitchen team, as they break through the ceiling and wow their customers with this new and improved dessert only experience. Today, ticket sales begin at 12 p.m. for the July 31, August 1st and 2nd seats, so act fast.
Every Monday at 12 p.m., the Dominique Ansel Kitchen will open up seats for 7 weeks ahead. They will be offering two seatings on Friday, Saturday, and Sunday nights at 7:30 p.m., and at 9:30 p.m. Reservations are only available via the TOCK system accessible here through the button "Get Tickets." Keep in mind that this event will not be taking e-mail or phone reservation requests.
Private bookings for an entire table (8 guests) are available on select weekday nights (Monday to Thursday) subject to availability and have a room charge. For more information please visit here.
by- Albany Reed