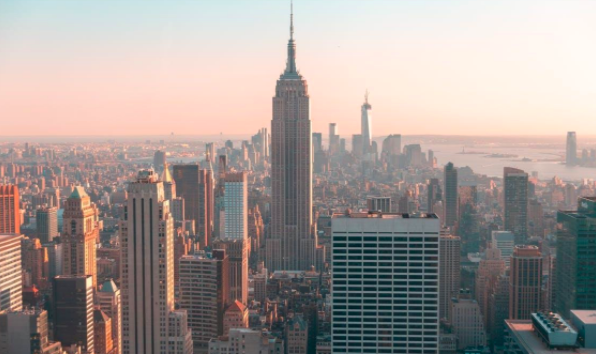 Gambling across the USA varies dramatically from state to state. As the various governments and senates need to approve their own specific rulings to gambling proposals, changes are made differently. 
Added to this is the fact that all states have unique histories of approaching gambling legislation. While lotteries, casinos, and sports wagering are legal in some states, in some, including New York, it is not.
New York City's history of gambling restrictions 
New York has one of the most extensive lists of regulations applied to gambling of any of the states. Essentially, the only way at present to gamble legally in New York is by playing state-run lotteries, regulated in-track horse races, or certain games organized for charity.
Ever since 1833, when New York became the first state to ban lotteries, there have been tough rulings on gambling. Since then, there has been a growing list of offenses related to gambling in the state. 
The penal law even categorizes each type of behavior associated with gambling, such as promoting games or having evidence of gameplay. 
There are no large-scale casino operations in New York because of this. 
Playing online
It is not illegal for NYC residents to gamble online. Online sports betting and casino wagering is allowed.
This makes it possible for poker players in New York to play poker at dedicated online sites. By playing online, they can try out various game types and virtual tournaments against human or virtual players.
Poker has long been a topic of debate, simply because many players argue that it is a game of skill rather than chance, players who have a good understanding of poker probability are far more likely to come out on top than those who are simply trying their luck. However, current rules and regulations in the state have it firmly listed as gambling and a game of chance.

By practicing regularly on competitive online platforms, it is possible – and perfectly legal – to improve as a player. 
While this is true, actually running an online casino from within New York state boundaries is barred. This means that online casino operations appealing to the New York area are based elsewhere.  
Online and Off-shore
At present, it is illegal to organize and run an online gambling business from within New York. This means that all players looking to play online are at present playing on sites based off-shore. 
Key to the ongoing confusion about where players stand in regard to online gambling is the fact that New York does not have a specific definition of online gambling. 
Players in New York have often looked nearby to the neighboring state of New Jersey to see a very different approach to gambling. Online gaming and sports wagering is booming in New Jersey, and New Yorkers are often left wondering why their city could not also benefit.
Indeed, it has been reported that New Yorkers often make trips to New Jersey and Hoboken to check out the gaming scene there and place bets legally. 
The Gaming Picture in New Jersey
Within the last half-century or so, New Jersey has taken up the challenge to rival Nevada as the nation's gaming capital. It steadily regulated its gambling industry and poured energy into making Atlantic City a go-to destination for gamers everywhere. 
More recently, since 2013, the state has made in-state online gambling legal. It has one of the USA's most relaxed laws on gambling and gaming. 
This inevitably has a worrisome effect on New York's potential finances. With such a plentiful arrangement of sporting and gambling opportunities so close by, it's bound to be felt in the state coffers. 
Many in New York have been aware of this for some time. Right now, as in other states, lawmakers are carefully considering whether to make changes.
The future of gambling in NYC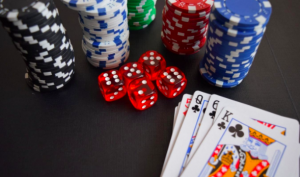 In 2013, the same year that online gambling took off in New Jersey, New York made an enabling law to permit in-person gambling and sports betting at no more than seven casinos. There was no provision for mobile or online gambling. 
The involved debate surrounding the future of gambling in New York highlights the intricacies of the question. In something of a turnaround, the Governor of New York recently indicated that the city is ready for mobile online wagering. 
The fact is that online wagering creates a huge financial boost for cities and states. The financial teams advising Governor Cuomo would no doubt be keen to point this out. 
Indeed, New Jersey has less than half of New York's population, and yet pulls in around $1billion in monthly wagers. It is estimated that 20 percent of this comes from visiting New Yorkers.
The fact is legalizing online gambling and sports betting would offer a major financial benefit to New York. It would mean that the state gets to keep any profits made within its borders, rather than seeing players turning elsewhere. 
It would also create jobs and employment as businesses open up to the new opportunities of online and mobile gaming. 
But in order to get to that point, New York needs to carefully examine the ramifications of legalizing online gambling. It would have to attempt to avoid any repeat of the unfortunate Interactive Fantasy Sports Bill of 2016.
That bill was supposed to provide a clear framework for licensing fantasy sports style leagues and competitions. In effect it granted temporary licenses to a few organizations, thereby creating a monopoly without ever making them permanent. 
The state's legal teams will have to do their utmost to provide a clear and transparent series of rulings for the much larger market of online gambling. Many gamers in New York will be waiting in anticipation to see if they can.