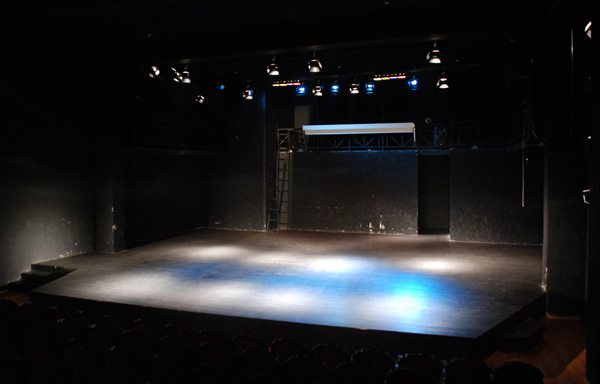 Urbanites, prepare! A throng of theatrical talent is poised to take over downtown Manhattan once again. The New York International Fringe Festival, or FringeNYC, is a fringe theater festival that is comprised of about 200 unique shows, spread out over various venues in the downtown area. These acts range from dramatic readings to original comedic scenes to dance and solo pieces. Selected by a jury from a large pool of applicants, the performances collectively take place over two weeks in August. This year's festival will begin on August 14 and conclude on August 30. At the conclusion of the 16-day festival, 20 acts are selected to perform for an additional two weeks in September as a testament to their excellence. Notable acts that originally appeared at the Fringe Festival include Urinetown, Dog Sees God and actress Mindy Kaling's original piece "Matt and Ben," which she wrote and acted out with friend Brenda Withers.
FringeNYC will also include a variety of special events that transcend the already-expansive selection of theatre. Such events include: FringeU (education events), FringeART (art events), FringeAL FRESCO (outdoor performances), FringeCLUB (a series of celebrations), FringeHIGH (shows geared toward millennials) and FringeJR (for children).
Expected to attract more than 75,ooo people, this year's 19th edition will introduce a couple of new features as well. For those attendees who are so inclined, FringePLUS will give audience members access to a more intimate experience, offering post-show meet and greets with the artists. Also designed to cope with the sizable crowds, FringeFAVE will bring an additional performance of each venue's best-selling show on the final day of the festival.
For more information on FringeNYC, including ticket sales, schedules and locations, visit the FringeNYC official website or stop by FringeCENTRAL, located at 56 East 1st St.
-by Johanna Silver and Ricki Harris