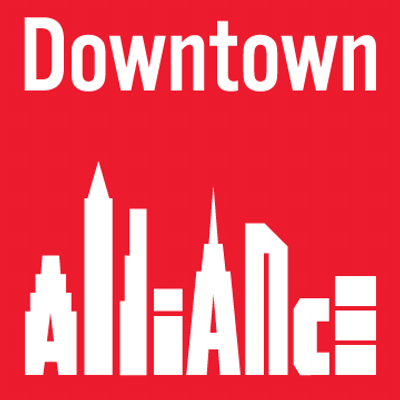 Looking to catch a break on a Tuesday?
The Downtown Alliance is teaming up with 34 restaurants in Lower Manhattan to offer special discounts as part of GET LOW Tuesdays.
Just enter your email here, and present the code at any of these participating restaurants. On the Downtown Alliance's website, you'll also find a list of participating restaurants and what they'll have to offer every Tuesday after 4:00 PM through August 30.
And since you're most likely taking photos of your food anyway, be sure to hashtag them with #DownIsWhatsUp and @ICECulinary to Instagram, Twitter or Facebook for a chance to win a cooking class for two at the culinary school, located in Brookfield Place.
"As the day starts to wind down in Lower Manhattan, you can feel the neighborhood transform. The bustling work crowd breaks into a leisurely pace where new restaurants and bars are greeting guests with some of the city's most exciting menus," said Jessica Lappin, President of the Downtown Alliance.
GET LOW 2016 participating restaurants include: 2West at the Ritz-Carlton Battery Park, Acqua at Peck Slip, Ambrose Beer and Lobster, ATRIO Wine Bar & Restaurant, Bavaria Bierhaus, Beckett's Bar & Grill, The Beekman Pub, Bill's Bar & Burger, BIN No. 220, The Capital Grille, Church & Dey, Cipriani Wall Street, Clinton Hall, Cowgirl Sea-Horse, Da Claudio Ristorante e Salumeria, The Dubliner, Fino Wall Street, Fresh Salt, GRK Fresh Greek, Harry's Café and Steak, Haru, Jim Brady's, KEG No. 229, The Ketch Brewhouse, Le District, Le Pain Quotidien, Mad Dog & Beans Mexican Cantina, Morton's The Steakhouse, Nelson Blue, Pier A Harbor House, Stone Street Tavern, Stout NYC FiDi, Trading Post and VBar Seaport.