Here at Downtown Magazine, we are always looking for new music to listen to, and for up-and-coming artists to support. We've recently discovered a New  York based singer-songwriter, Sydney Lauren, who we love – and we think you'll love her too! Each one of her songs is a JAM and we are so excited to hear her new releases; her new single "Afterlife" will be released Friday, June 15th (!!!). We got to know Sydney a little better through a Q & A, so that you can get to know her better as well!
Q & A
Q: What inspired you to begin writing music in the first place?
A: I always wanted to write when I was younger but I didn't start to seriously develop my craft until I was 15. I had to stop singing for 3 months due to a polyp on my vocal chords and since I couldn't sing in my voice lessons we worked on writing instead.  That was crucial in my development as a writer! It allowed me to focus on lyrics and the structure of a song. Once I saw how much I loved it, songwriting immediately became my escape, it's my version of therapy!
Q: Who are some artists that inspire you the most?
A: I have lots! I'm absolutely obsessed with James Taylor and Carole King, they were my biggest inspirations when I started writing. I currently have so many artists that inspire me but to name a few they are Christina Perri, Sarah Bareilles, Julia Michaels, Bruno Major, Camila Cabello… oh man so many more!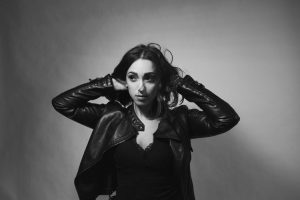 Q: What are some of your biggest goals for your career in music?
A; I'd love to be on stage most days of the year! I love to perform and bring the music you hear on speakers to life. I would also love to write with other artists for their projects. Most of my songs come from real life experiences but I also love to take a story I hear, or a storyline from a movie, and write about it in a song. Working with another artist would be a great experience! And of course, my biggest goal, to keep writing and releasing music! I believe I am meant to write and sing and I want to put that work out into the universe for others to hear and relate to.
Q: What messages do you hope to spread to your fans through your music?
A; I hope I can write the things that people didn't think they could put into words themselves. I hope my songs make them feel like they're not alone with their feelings, and I also hope to spread messages about things I believe in. "Save Us", off my last EP, was inspired by the mass shooting in Orlando and relates to a lot going on in our world today. It's important to talk about the heavy stuff as well. Music brings people together and it's so impactful.
Q: What has been your biggest challenge thus far in your career?
A: Trying not to lose myself in this business has been a challenge of mine. There's a lot that goes into creating a career for yourself in today's music business and I try not to forget the reason why I do what I do in the first place. Music makes me happy, it's my first love, and I don't ever want to forget that.
Q: What can you tell your fans to expect from your two upcoming singles, "Afterlife" and "One More Night"?
I'm really excited about my summer singles! I've been writing a lot in the past year and these two songs felt like the perfect ones to release.
"Afterlife" is a bit mysterious. I watched the movie "Spirited Away" one night and felt the storyline related a lot to the communication with a loved one when they pass. I've never experienced it, but from what I hear, it's my interpretation of losing someone so close and wondering where their spirit goes, how they still communicate with that person. But of course it can relate to any type of relationship!
"One More Night" is more of a feel good song! It has a slight jam band feel which I love. The song is about saving a special moment with someone for just a bit longer. You can expect to hear that soon after "Afterlife"!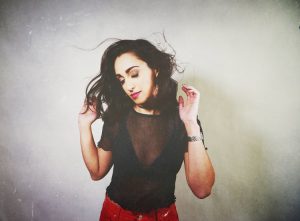 Q: What advice would you give to any up and coming, young artists who want to start a career in music?
My advice would be to stay true to yourself. There are so many people who want to pull you in so many different directions. You'll be the happiest if you're creating the music you love and go with your gut! Oh, and never give up!
CHECK OUT HER MUSIC
You can listen to Sydney's new music here:
https://soundcloud.com/sydneylaurenf/afterlife/s-NKFCu 
Check out her website!