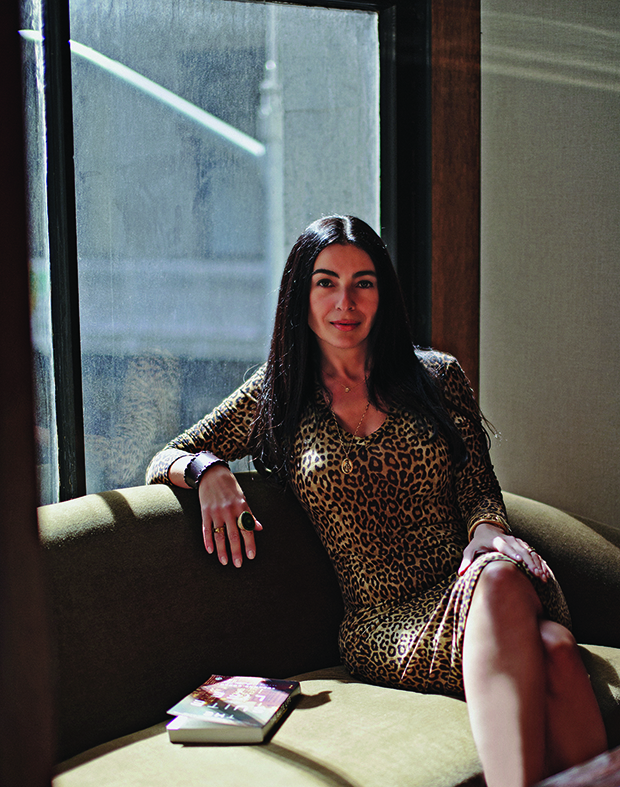 Grace A. Capobianco turns the tables on columnist and author Suzanne Corso as she celebrates the release of her latest novel, The Suite Life.
When Downtown Divas collide, the result is invariably some pretty stimulating girl talk. Recently, celebrated author and Brooklyn born DOWNTOWN columnist Suzanne Corso sat down with our publisher to discuss her rampant success as one of the nation's hottest writers. Corso's personal story is the stuff of which great novels are made, and she's used it to fuel three of them. The first, Brooklyn Story, was a bestseller and put her on USA Today's list of "New Voices of 2011." Her second, The Suite Life, was released this fall and has been met with similarly positive reviews and brisk sales. She's hard at work on her third and tawkin' to Hollywood about a film version of the trilogy. These powerful ladies hit Cipriani's to chart Suzanne's meteoric rise in the media.
What motivated you to become a writer in the first place? It was very cathartic for me. I went through a lot with my boyfriend, the mobster, and then my husband, the Wall Street guy. I really needed to get out all of my frustrations, and, for me writing was therapy.
What was the catalyst for writing this trilogy? Once I had written the first book, I had to write book two, because everyone was coming to me to ask me to do a sequel. They would ask me if I had one more in me. They asked what happened to Samantha after the end of the book, and said, "Don't leave us hanging!" So I had to write book two! And now I'm writing book three to close the trilogy.
Are there more books after that? That's going to be it. After this, I'm going to move on to something else. We are going to do films. I'm in the process of negotiating a future film or an HBO television series, which will encompass all three books. They are dying to do it because it's Mafia, Wall Street and Hollywood.
Has this been a healing process? Writing these books saved my life. Think about it. You go through so much struggle in your life, and you're able to sit down at a typewriter and literally write yourself out of your own story. My grandmother gave me a Smith Corona when I was 17-years-old, and she said "Write yourself out of this story!" And that's what I did!
If you would like to continue reading the entire interview with Suzanne Corso by Grace A. Capobianco, click here. Photography: Sacha Lyttvyn.