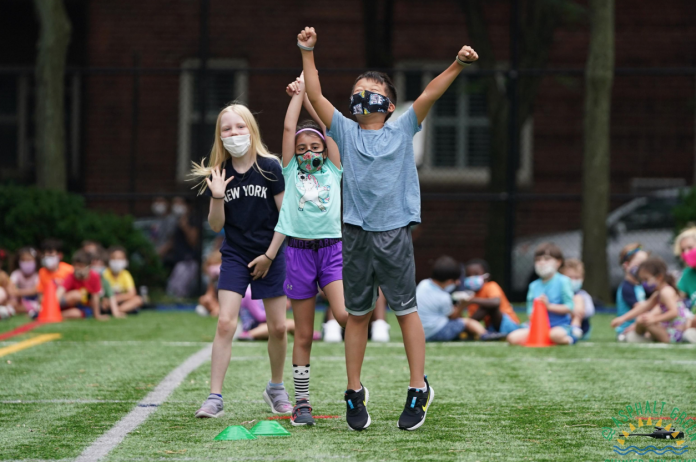 Summer camp is a must for children!
Do you remember your first experience with summer camp?  I know that I do, these memories, and unique experiences from my childhood are still relevant today. I still remember all the camp songs we sang around the campfire, such special memories.
Camp offers children a chance to be away from their parents, giving them the opportunity to learn how to handle situations on their own, teaching them how to make new friends, grow socially and emotionally, and think independently.
Through attending camp, children develop confidence, along with their own ability to make decisions and solve problems. They get to make lifelong friendships and find mentorships in their camp counselors.
This year, summer camp will be even more important for your young ones. We know that you want the best for your children. Children need resiliency skills, self-esteem, life skills, self-reliance, and pro-social behaviors. Giving your child camp experience will supply them with a nurturing environment away from distractions, and solo activities.
Downtown New York, has it all, even a fantastic camp right here in Asphalt Green.
We had a chance to chat with the director of Asphalt Green's Camp Kathleen Duffy.
After interviewing Kathleen (Katie), I hope they sign me up.
DTM: How long have you been with Asphalt Green in your current position? 
KD: I've been with Asphalt Green on a full-time basis since 2007 in the camps department, and have served as director of the department since 2010. I was proud to be part of the launch of our Battery Park City campus in 2013, and this summer I celebrate my 15th summer at Asphalt Green! 
DTM: Did you train to become a fitness and/or camp instructor with children? 
KD: When I first started at Asphalt Green, I was new to the camp industry in general, though I had attended camp programs when I was a child and worked at camp programs in high school and college. I knew that I wanted to have a deeper and more professional understanding of the camp industry.
I dive deep into professional development events and conferences offered by the American Camp Association, our accrediting body, and learned more and more about the tremendous impact the camp experience can have on children. I continue to educate myself in a myriad of areas.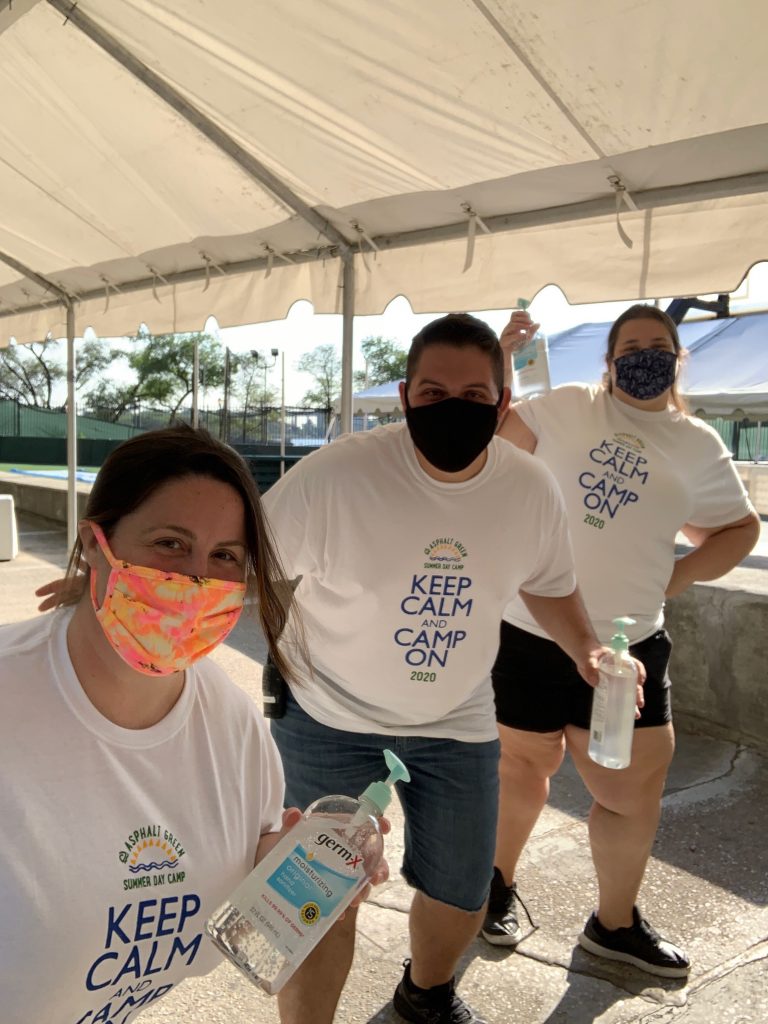 DTM: If you had one thing that you love about your job, what would that be?
KD: I am incredibly proud of the team that I work with. We have one purpose: to offer a safe camp experience that builds character, confidence, and community. Together we come together each year to strategize the best ways to make this happen, set our plans into action, and watch our campers flourish while at Asphalt Green.
Seeing our campers grow in different positive ways is so rewarding. The camp experience feels more important than ever, and our staff is ready to deliver a sense of normalcy by way of camp. 
"Camp is an incredibly impactful experience"
DTM: What can we expect from Asphalt Green's camp post-COVID re-opening, any specific protocols that parents would want to know?
KD: We were able to open camp last season at our Upper East Side campus and followed all New York State and New York City guidelines along with recommended practices provided by American Camp Association and the CDC.
This summer, we will be open in both Battery Park City and the Upper East Side. Safety practices include daily health screenings, temperature checks, smaller group sizes, social distancing, wearing masks, and extra cleaning/sanitizing. You can find out more here (covid faq website).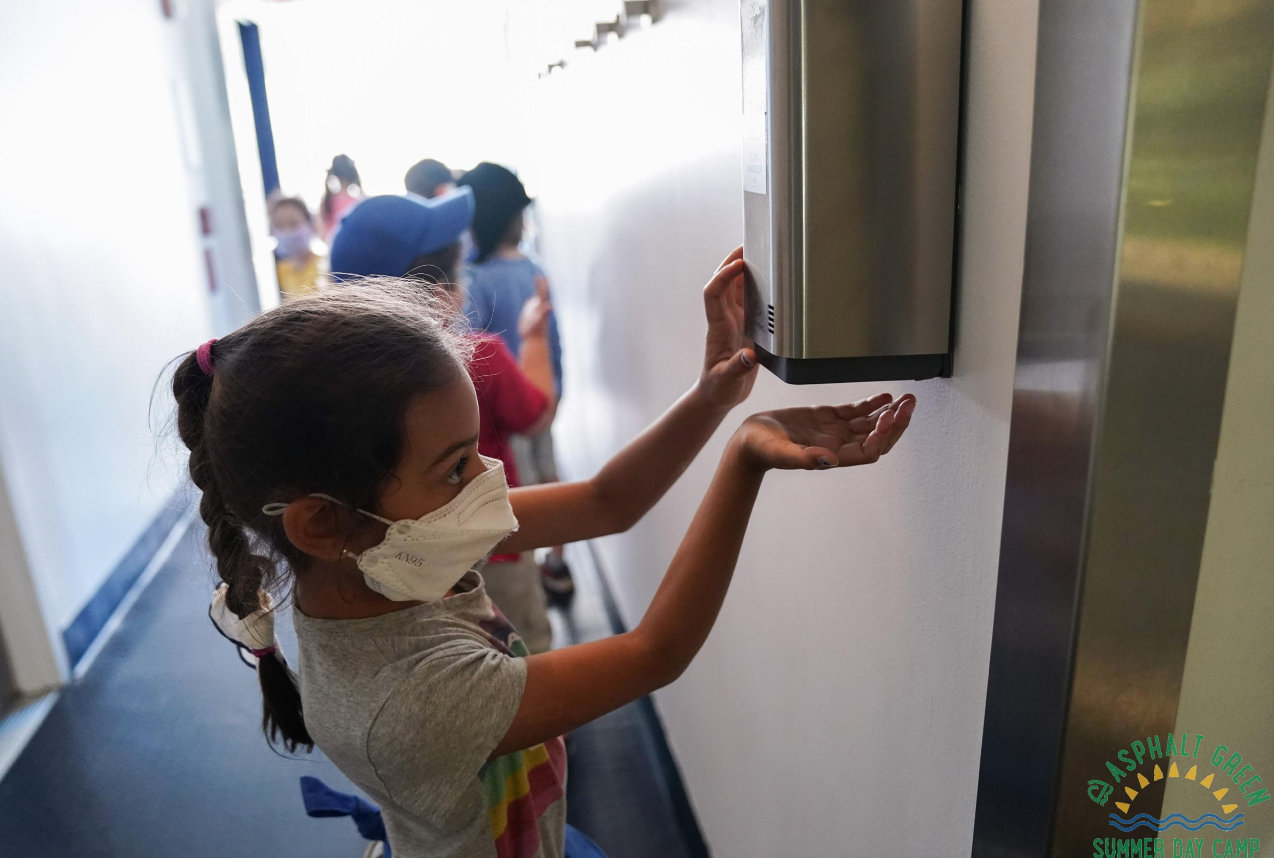 DTM: Tell us the procedures and guidelines will you follow should someone test positive for the virus?
KD: Asphalt Green has an extensive contact tracing policy that is in place for all programs. You can find out more here (contact tracing AG website).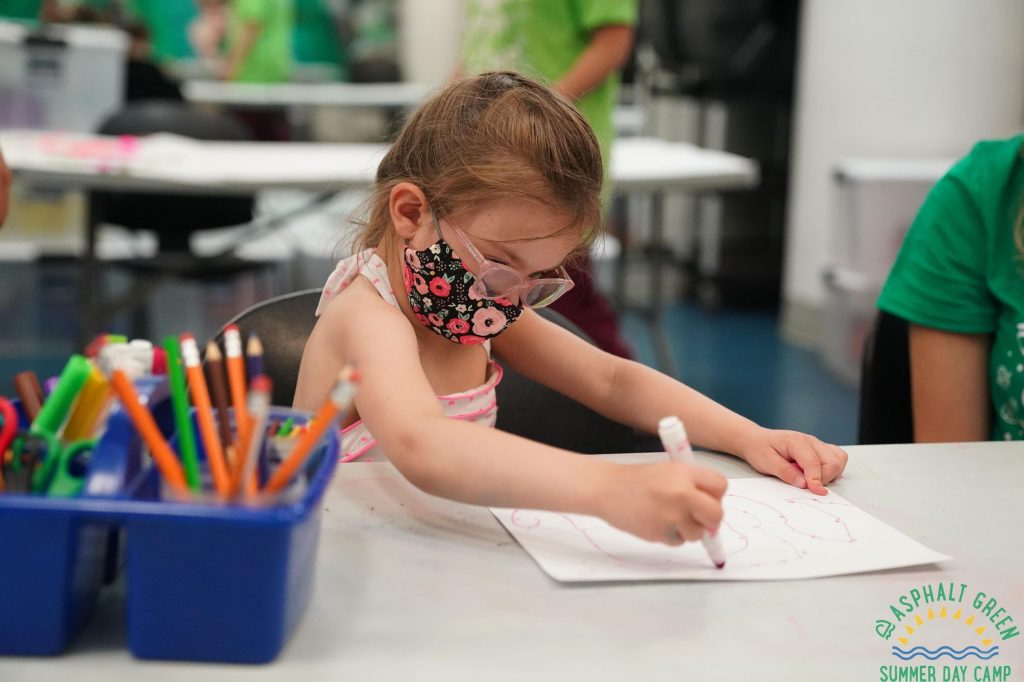 DTM: Can you share the programs you have in place for the camp this year, and if they differ from any other year? 
KD: As an added precaution, we will not be offering field trips this summer as part of the program. Other than that, we have made little adjustments to the actual program offerings.
Campers will participate in instructional swim, basketball, soccer, baseball, tennis, flag football, martial arts, arts and crafts, theater, yoga, dance, and more! We also work with program partners to offer activities like creative writing, wood-shop, film and improv, lego robotics (STEM), and even fencing for our oldest campers!
All activities take place on-site, and campers are assigned to a group capped at 12-15 campers each. Each camp group follows its own unique schedule, not interacting with others outside of their immediate group. We have a large housekeeping team ensuring that the campuses are kept clean and sanitized throughout the day.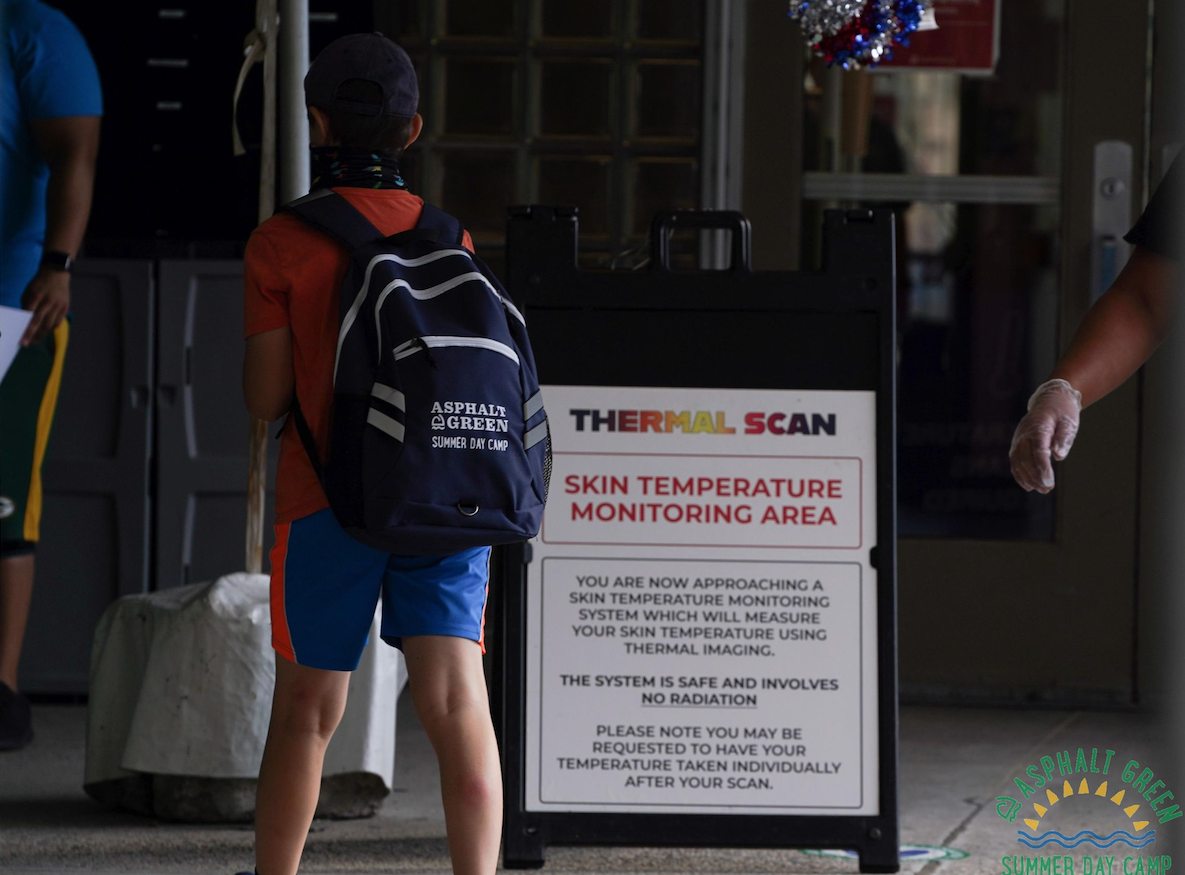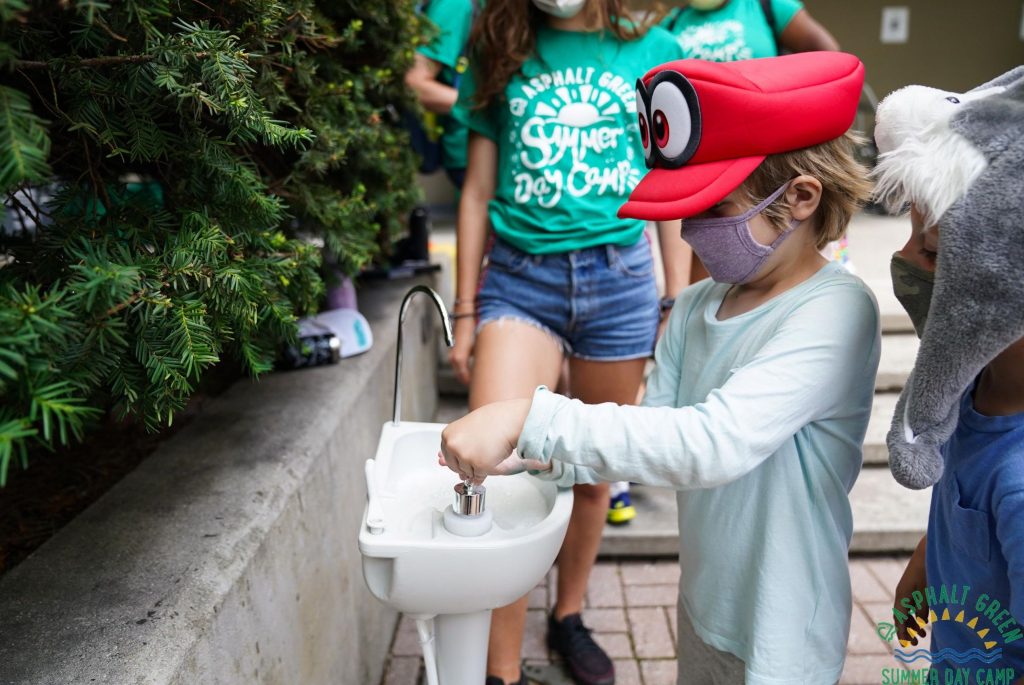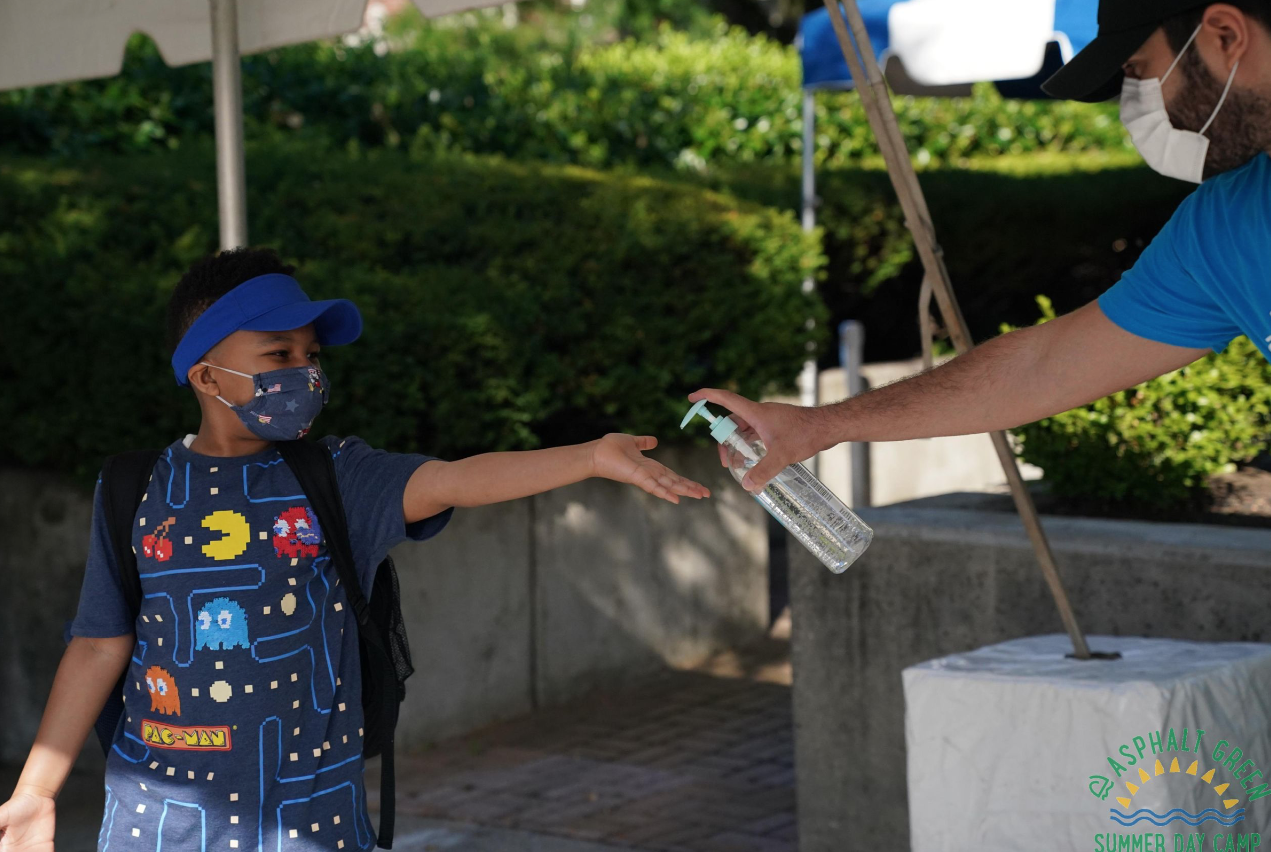 DTM: What have you heard/learned from the parents, and children that attend AG camp, their feedback at the end of the summer camp? 
KD: Camp is an incredibly impactful experience, even more so now than ever before. We are proud that our campers walk away from their time at Asphalt Green with new skills in activities like swim, new confidence in their own abilities, new friendships, and greater independence.
At Asphalt Green, campers can further develop their social skills. They become part of a welcoming and supportive community. 
DTM: If you could pick one activity during camp that the children love more than anything what would that be?
KD: Hard to pick just one! Campers will find activities on their schedule to suit many interests: sports, swim, arts, and more. One tradition, though, that draws everyone in is Color War! We split the camp into two teams and spend several days participating in friendly competitions to determine an ultimate champion.
There are cheers, songs, banners, games, and dances, along with festive decorations, costumes, and lots of team pride! 
DTM: What's your take on camp and what it does for a child? (to this day I still sing camp songs to my children, and grandchildren and have incredibly fond memories) 
KD: Camp is a place where children can feel like they belong. It is a place to meet new people and develop long-lasting friendships. It is a place to try new things and be part of a community that supports you along the way.
Campmates to cheer you on in the talent show. Instructors to help you move to the next swim level. Counselors to teach you a new cheer or dance. Camp can provide consistency and a sense of normal in a world that is always changing.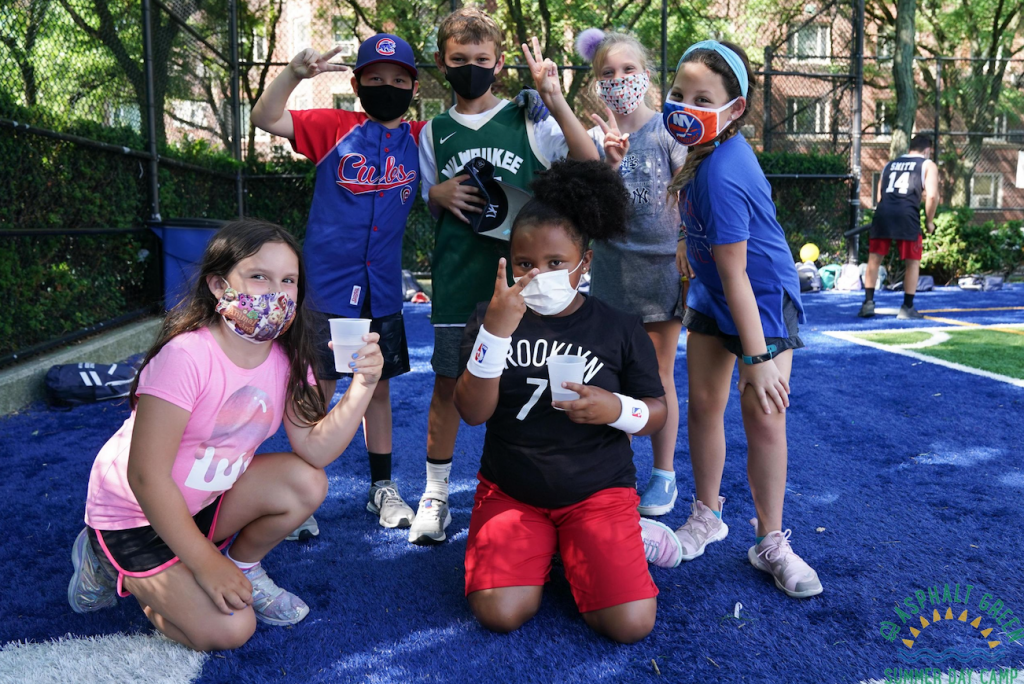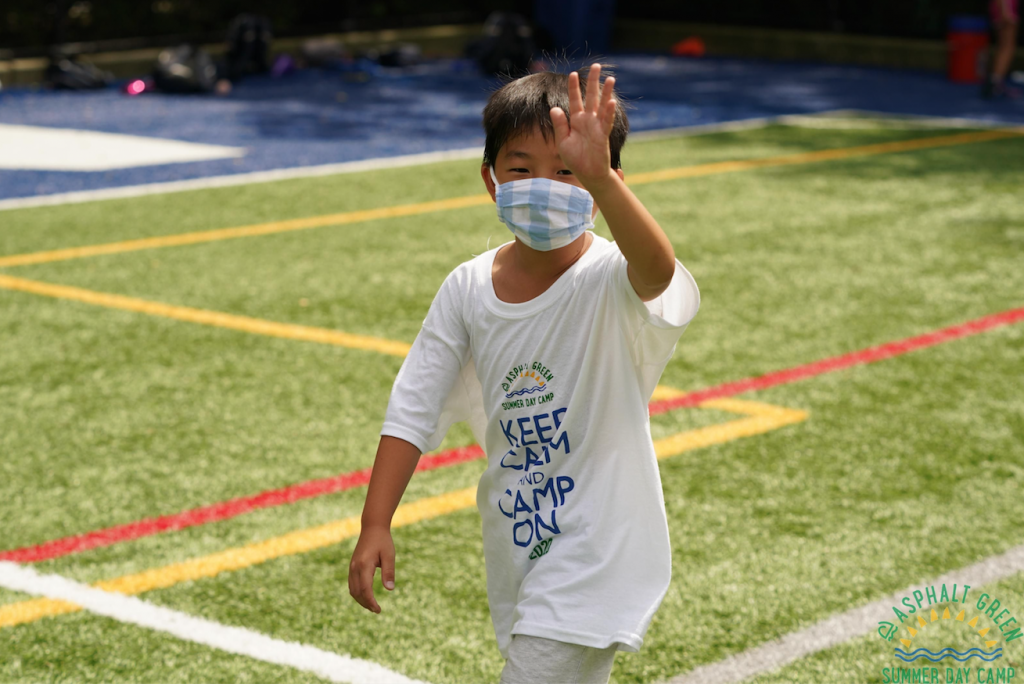 DTM: What sets AG's camp apart from other camps in the city, and why should parents/children choose your camp?
KD: At Asphalt Green, we are committed to building character, confidence, and community. Everyone on the management team comes from a camp background and brings their unique experience to make Asphalt Green the best place to be in Manhattan during the summer.
There is a tremendous amount of passion and love for what we do! We also have incredible campuses in Manhattan that include both indoor and outdoor activity spaces. This allows us to offer a unique program similar to what you mind find outside of the city. 
DTM: Are there any city, day trips during your camp?
KD: Out of an abundance of caution, we will not offer field trips this summer, but plan to include them again in Summer 2022. 
DTM: Tell us a little bit about your camp, the age group categories, and anything else that I have not asked you that you'd like to share with us?
KD: Our campers are 4 ½ – 13 years old. Campers may register for 4-8 weeks (4 weeks minimum). A limited bus service is available. Lunch is provided every day by Butter Beans catering company. Campers receive 2 daily snacks as well.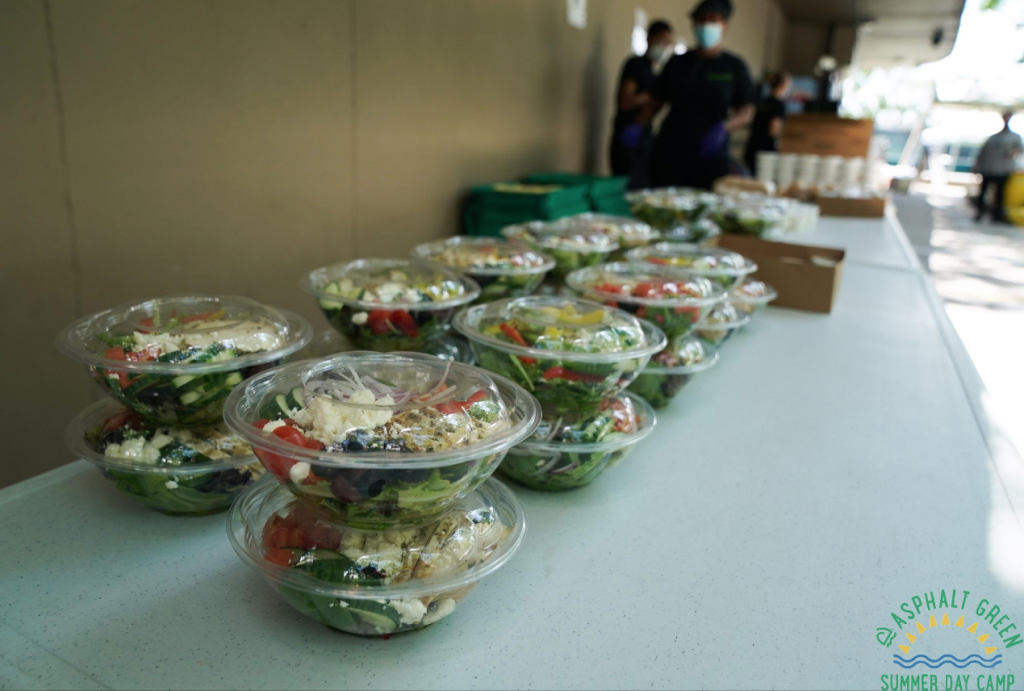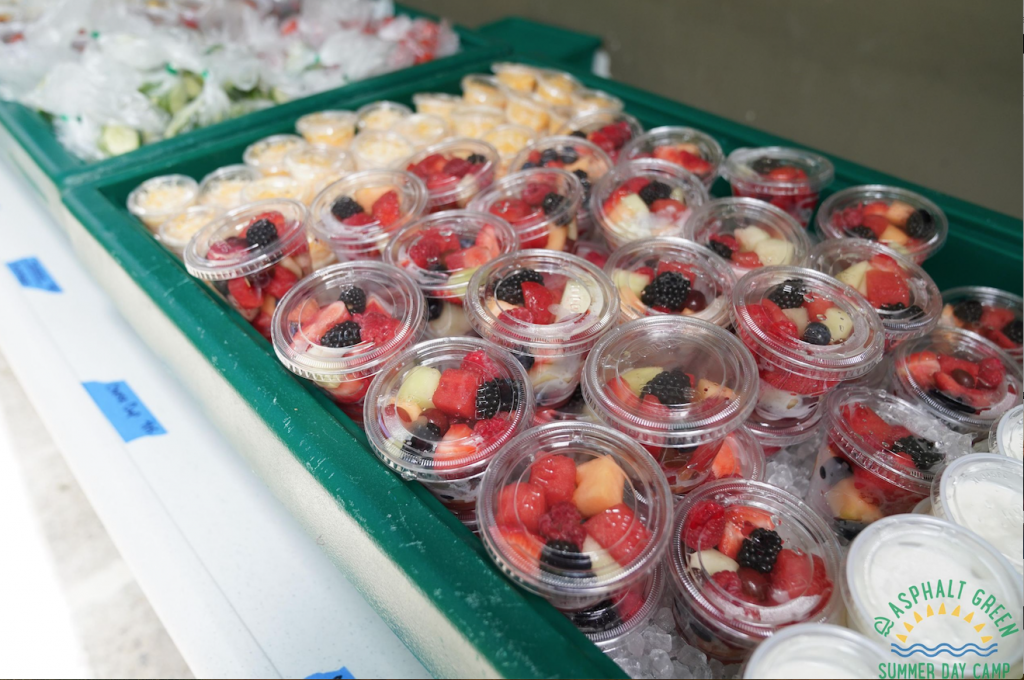 What do you love most about camp? 
I love seeing campers transform over the course of the summer. Our campers are in different developmental stages. A child may be starting a full-day program for the first time in his or her life and is therefore learning to become independent while trying brand new activities.
An older camper may be heading to middle school in the fall, and their time at camp helps them practice social skills and build confidence. Camp is a rewarding experience that has so many personal benefits.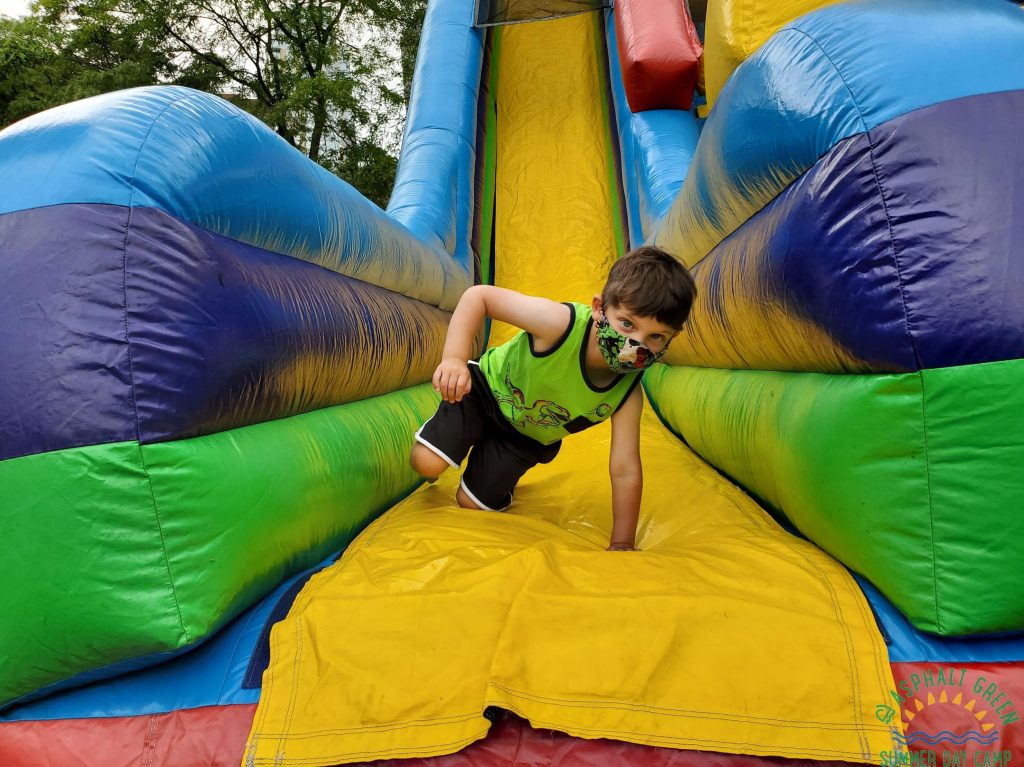 What do you hope kids take away from camp? 
Happy memories of a time when they were able to escape, laugh, and have fun with their peers in a safe setting. On a deeper level, I hope that campers walk away with a better sense of self, an ability to overcome a challenge, a feeling of belonging to a welcoming community.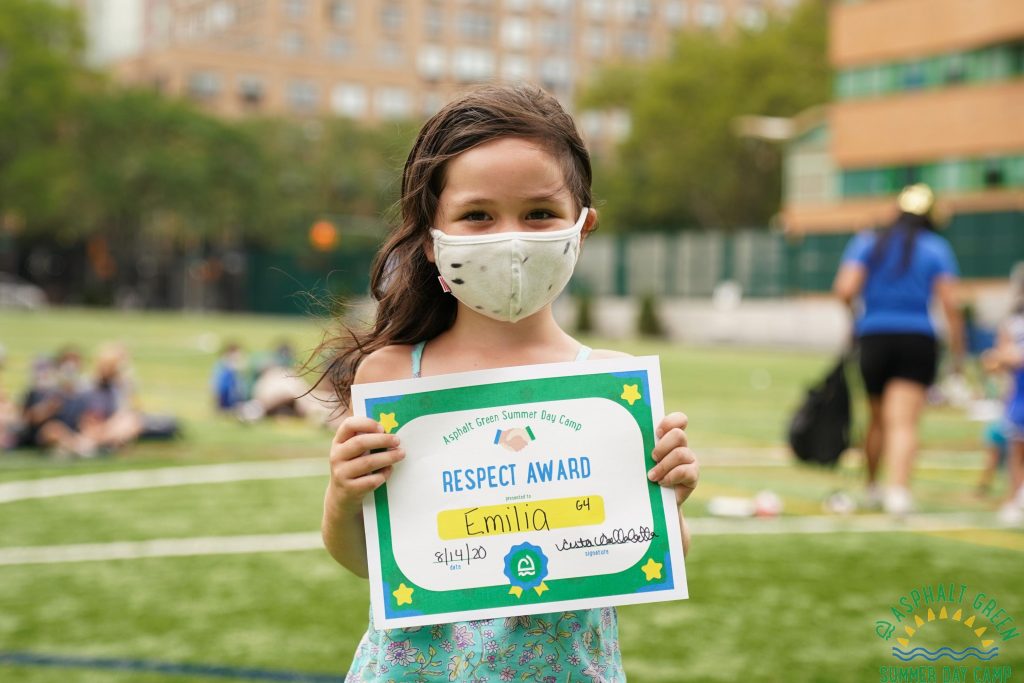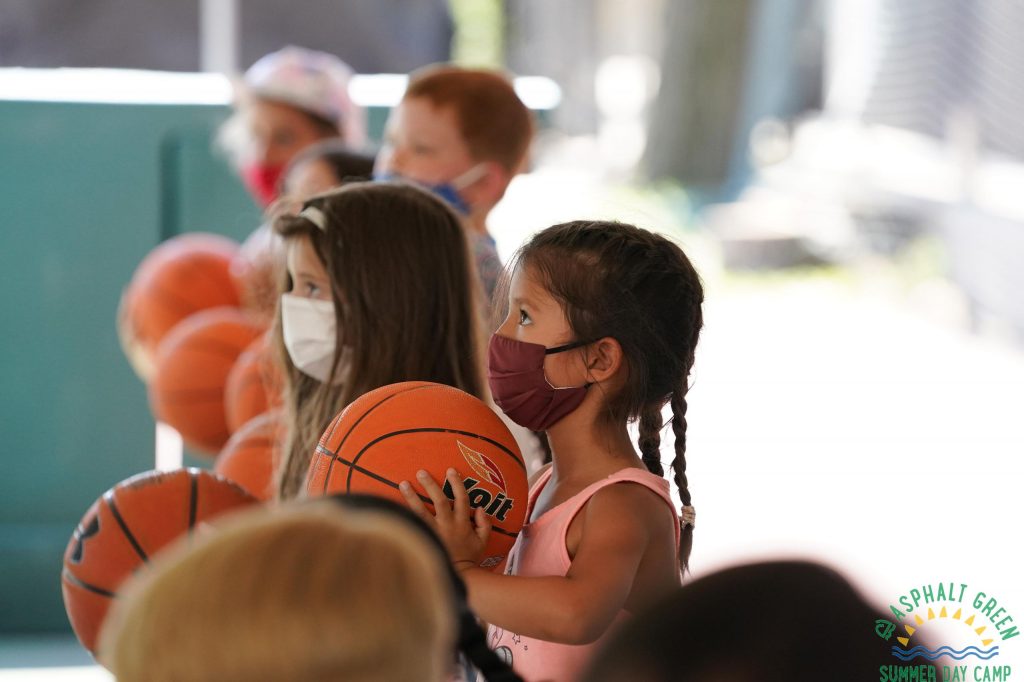 What impact has fitness/camp/sports had on your life? 
I loved camp when I was a child! Swimming helped me feel strong, participating in the camp play gave me confidence and an ability to feel comfortable in front of an audience, arts and crafts helped me exercise my creativity, and camp Olympics showed me what it was like to be part of a team.
Outside of camp, gymnastics was my way to build strength in the most fun way imaginable! I was fortunate to be able to try a variety of activities, which is exactly what we set out to do here at camp.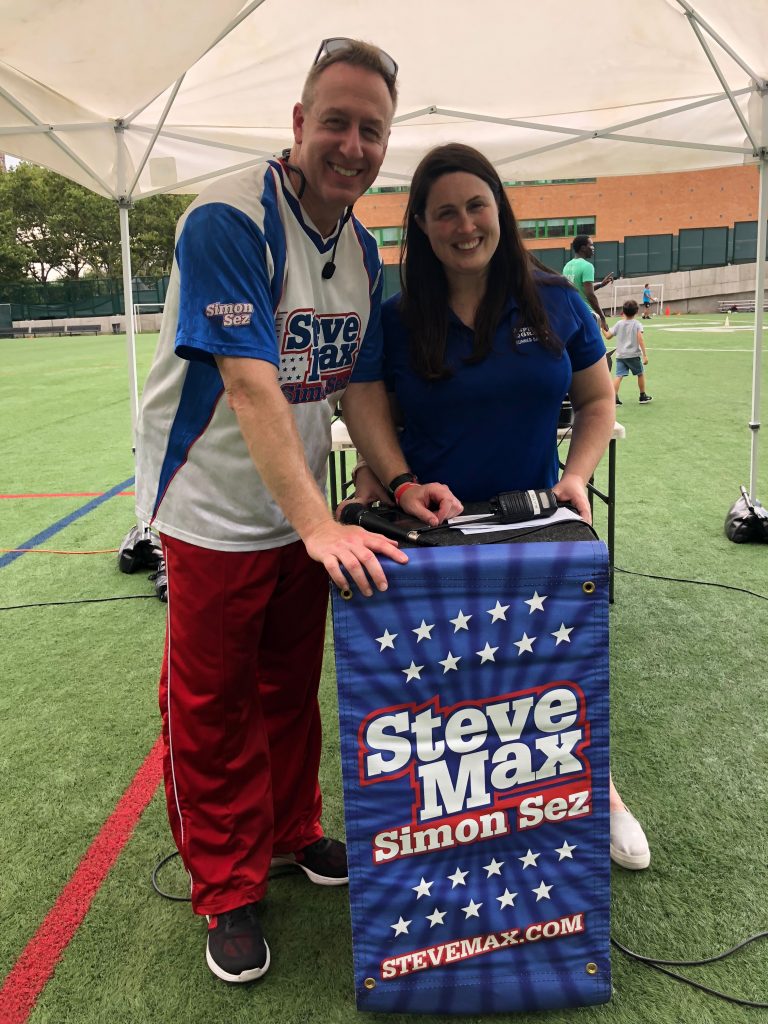 There you have it, parents, let's go.
Register your children for the time of their life, childhood should be all that it can be and Asphalt Green offers just that!