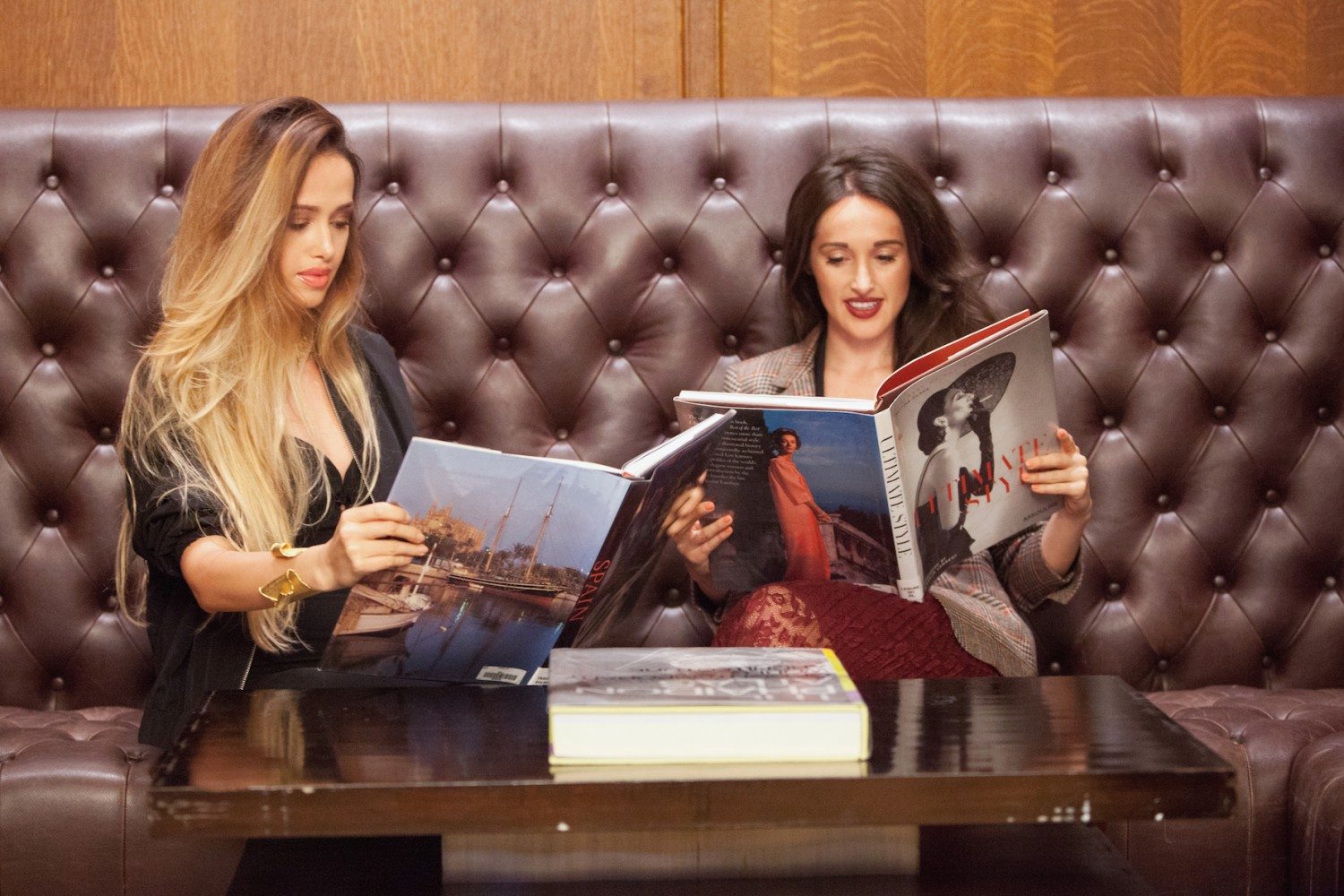 Amra and Elma Beganovic's respective senses of style are apparent at first glance on their website: Amraandelma.com. Together they curate and model fashionable spreads showcasing outfits for different seasons, cities and occasions. But these Bosnian sisters offer more on their site than just glamorous outfits to admire. Many of their posts come attached with advice on how to compose smart-looking ensembles for different weather conditions and insights into different brands that they are loving at the moment. They also have detailed travel diaries, relaying their adventures in cities around the world, as well as advice about the city, fitness and healthy living. More than an online fashion presence that relies solely on aesthetics, they project pieces of their lifestyle that are both interesting and helpful to fellow fashionistas.
The idea of creating content that is compelling as well as helpful is what sparked the inception of their online presence in the first place.
"For me it was about, what would I like to know and what inspires me. I just really wanted to provide valuable information so that, if somebody comes on our blog, when they leave they feel like they learned something new or discovered something," explains Amra.
After hearing about a helpful cure for jet lag from a friend, Amra felt compelled to create a platform to share it, as well as other pieces of advice, to an online audience. She then set out to create the blog and asked Elma, who was in law school at Georgetown at the time, to help out. Within three months the site had 150,000 unique monthly visitors. Together with their respective skills sets and aesthetics, the sisters created their namesake web presence with a sizable (and growing) following.
Since then they have moved to New York to take on the full time task of growing their website and their other venture: Fashionista, which is a blogging platform for fashionable online influencers. They value New York, not only for being a major fashion capitol but also for being an area that is at the forefront of what is hot on the web.
"So essentially we moved from London to be here and I think one of the amazing things about New York is all of the resources that you have," explains Elma, "…in terms of media and tech this is the perfect place."
Another unique aspect of the pair's point of view is the many different places they have lived and traveled that have helped inform their respective aesthetics. Elma derives her looks from vintage Hollywood glamour; choosing pieces that are modest but still exude femininity and sensuality. Amra both contrasts and compliments her sister's style, taking cues from Spanish fashion.
"I really personally like Spanish aesthetic, that's something that really inspires me just because it kind of relates to who I am personality-wise. And Spanish people are very easygoing, they really love the bohemian style of the late sixties/ early seventies."
As the pair continues to showcase their outfits and explorations online; fans, new and old, can look forward to more content chronicling their style and travels.
When asked what advice they would give to beginner bloggers and those who would like to pursue their love of fashion online, the girls stress that it is hard work that takes perseverance past the initial dwindling numbers. They also encourage blogging hopefuls to find their own unique point of view within fashion that they can constantly be inspired by in order to gain a faithful and intrigued audience.
Elma explains, "For me, I would definitely tell them to perhaps think about it in terms of what angle to they want to come in and to stay true to who they are. Be themselves because it's always so much easier than getting into an entire field that they may not be as passionate about."
The sisters will also be sharing stylish content with Downtown Magazine online. Make sure to look out for their names on future posts! You can also follow them on their Instagram, twitter and facebook.
-by Johanna Silver