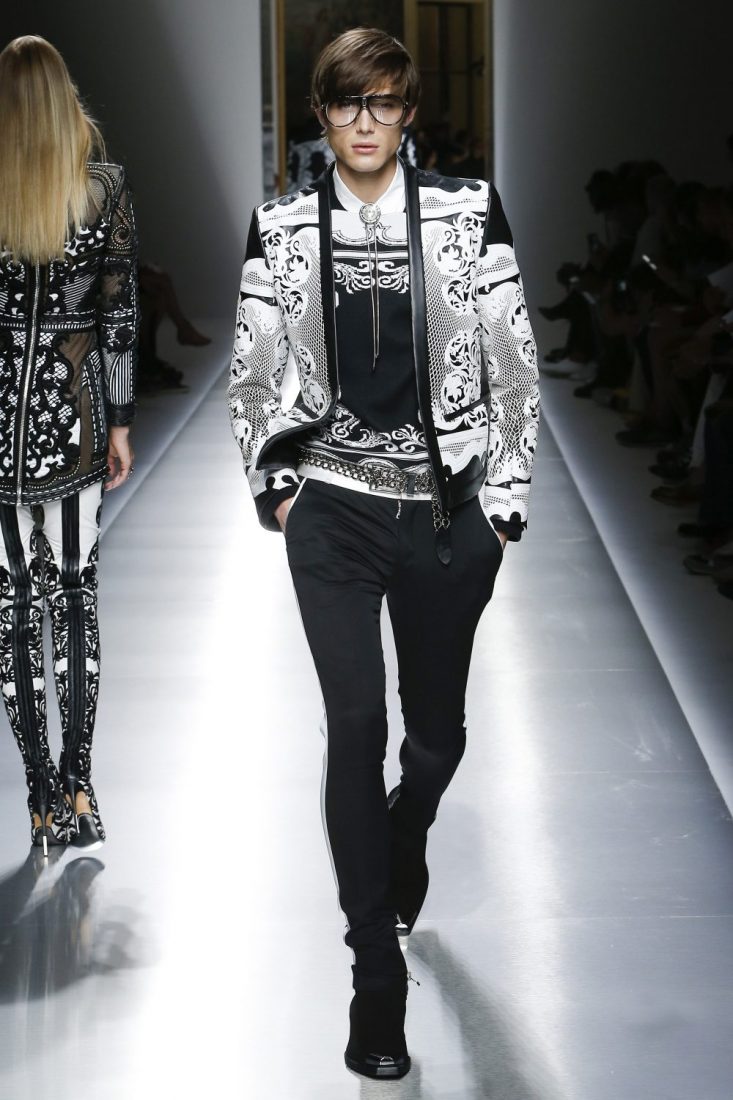 The bad boy of high fashion, Balmain, gracefully carried their retro styling and hard-earned edge into 2018 with their Spring/Summer menswear collection. While the collection certainly focuses on monochrome, it is anything but dated. Focusing on intricate embroidery, bright pops of color and statement knitwear, Balmain's looks for Spring 2018 aren't for the wallflower.
The overall trends from the collection call on clear, classic French inspiration, while cleanly pushing the boundaries in a way that only Balmain seems capable of. What's the takeaway? Many guys will be hard-pressed to incorporate a baroque-patterned bomber jacket into their everyday outfit, but that doesn't mean there aren't a few tips to be gained from a glance at their lookbook. Let's get into what we learned from Balmain's Spring 2018 menswear collection.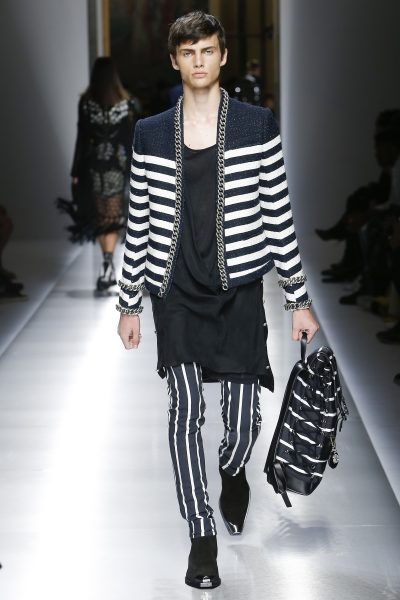 The first, and one of the most prominent takeaways, from Balmain's Spring 2018 menswear line is the prominence of black and white pieces. Plain black or white tee? Toss it on with contrasting bottoms and be on your way. A black blazer over a white turtleneck? No problems there. Leave the April pastels in the past and go monochrome this spring for a more contemporary look.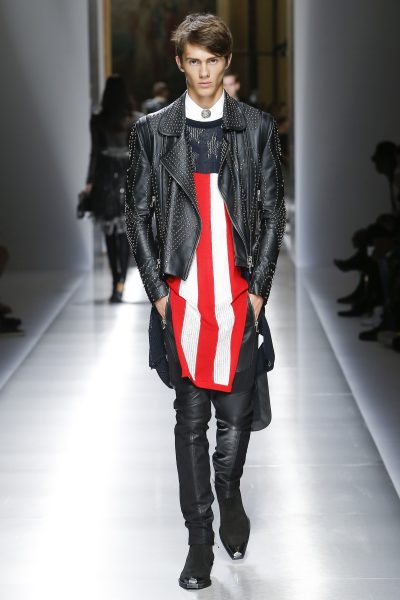 Another tonal tip we can take from Balmain this spring is the introduction of bright pops of red. Balmain joined several other designers in touting red accents this year, and it's no coincidence. Whether it's a belt, a watch, a tie or a red-accented statement sweater, slipping some rouge into your wardrobe this spring will put you on-trend and give your outfit an understated boldness.
As for head-to-toe inspiration, this season is all about contrasting bold patterns with more subtle pieces. Statement jackets combined with plain t-shirts, loud sweaters with toned-down trousers — to stay stylish as the flowers in Central Park start to bloom, do your best to steer clear of competing patterns.
Photos courtesy of Monica Feudi / indigital.tv