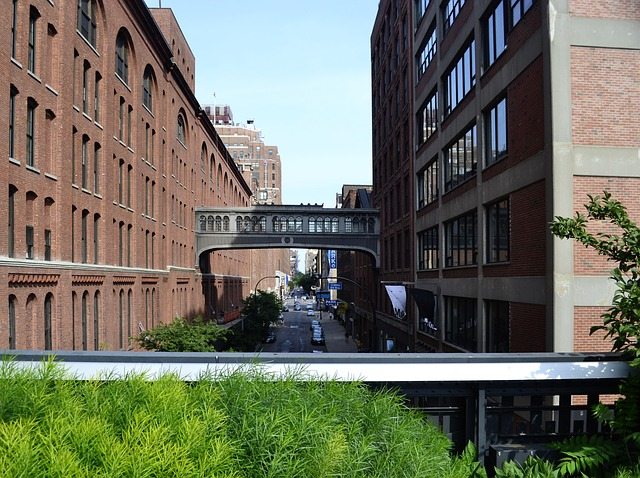 If you are looking for different foods to try this weekend, take a stroll to the Gansevoort Market in the still-bearable fall weather.
Gansevoort Market has been a popular venue for decades. It first opened in 1884 and was called, "Gansevoort Farmer's Market." Today, the market features 19 eclectic vendors.
Here is a complete list:
Bangkok Bar: Bangkok bar brings traditional Bankgok food to New York City including Thai curry and various rice bowl's.
The Bruffin Cafe: If you are looking for a perfect crispy treat, this cafe is the way to go. A bruffin is similar to a muffin, except these creative muffins feature flavors from around the world.
Cappone's: If you are looking for authentic Italian food, this is your ticket. They can also make 30 different sandwiches. (You are bound to find something you like)
Champion Coffee: The perfect coffee shop that offers fast service.
Crepe Sucre: What is better than a fresh made nutella strawberry banana crepe?
Dana's bakery not your ordinary macaroon: It says not your ordinary macaroon for a reason. This macaroon company has flavors like thin mint, fruity cereal, birthday cake and smores.
Sushi Dojo Express: Originally in the East Village this sushi venue offers roll combos, sushi and Chirashi.
Donostia: Donostia brings Spanish culture to Gansevoort market. Customers can enjoy a variety of original spanish dishes.
Ed's Lobster Bar: Get your fresh lobster roll and New England Clam chowder at this seafood bar.
Feel food: Organic is the new trend. This venue features a number of "feel good," wraps, sandwiches and salads from local New York state farms.
Heermance food: This venue features organic vegetables from their farm located in Tivoli, New York.
ILConte: Pasta is a great addition to anyone's day. They feature fresh sauces in their dishes including: pesto Genovese, pomodorini baked tomato, salmon, carbonara, cacio e pepe and more.
Lov Organic: For the tea lovers out there: get your blend of herbal and flavored teas to help rejuvenate the soul with its natural ingredients, all made especially from plants.
Luzzo's: If you are looking for rich pizza, Luzzo's is the way to go. They are an Italian restaurant best known for their Neapolitan Pizza
The Meatball Guys: A unique meatball company according to gansmarket is dedicated to "blending an authentic taste of Italy with our unique combinations of sauces and cheeses."
Myers of Keswick: Little British goodies are featured at this venue, including a variety of pies sandwiches and quiches.
Mission Ceviche: Taste the authentic food from Peru. Ceviche, a popular seafood dish is finally featured in this market.
M'oIL Gelato: This venue is a gelato company that only uses natural ingredients from Italy and milk from a local farm. M'o meaning "finally!" in Italian strives "to set the standard for authentic Gelato at its best."
M Terranean: Immerse yourself in a variety of Mediterranean dishes including different assortment of pies, and kababs.
Organic Gemini: A variety of super foods made in Africa aids in a number of ways, one of them being digestive health. Organic Gemini is essentially an assortment of small root vegetables that are made into raw snacks.
Palenque: Get a taste of Colombian food at this venue. Their popular staple is called an "arepa" which is a bread patty made with corn and water. Palenque breaks this traditional boundary a little and adds quinoa, brown rice, flax, chia and sesame seeds. What's not to love?
Tacombi: Tacombi brings the Mexican flavor to New York in various forms of carnitas, tacos and quesadillas.
Yiaourti: Yogurt made by local goat farmers is sure to impress. (You can also take some home and save it for later.)
For more information on this market visit their website.
-by Samantha Rice