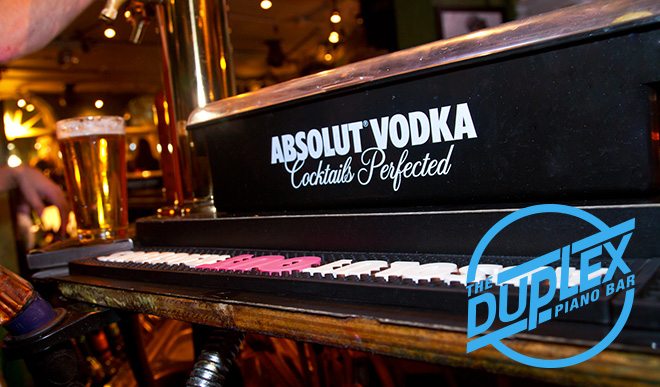 Whether you're looking for a night of singing or an afternoon of relaxing, the Duplex has exactly what you need. This venue has everything, including a piano bar, a cafe, a stage for nightly entertainment and one of the oldest cabaret theaters.
The venue first opened in the 1950s, but relocated to its current location at 61 Christopher Street in the '80s.
The Duplex cafe is open at 4:00 p.m. every day and remains open until midnight on weekdays and 1:00 a.m. on weekends. The outdoor cafe is open until Halloween and boasts a great view of the Village Halloween Parade, and the surrounding downtown area in general.
There are three more venues inside the Duplex, including the Upstairs stage and Cabaret Theatre. The Upstairs is a small stage and lounge venue that welcomes live entertainment of all types. The atmosphere is described as a dark and sexy feeling, setting the tone for what the Duplex calls the place where art meets sexual revolution. The Cabaret Theatre is held in an Off-Broadway Black Box theater and has hosted talents such as Barbara Streisand, Woody Allen and Joan Rivers. The Duplex invites you to come to this historical place to enjoy their variety of entertainment while sipping on a drink from the bar.
Last but certainly not least is the Duplex Piano Bar. This bar has plenty of musical talent, and not just from the pianist. Servers and regulars take to the mic and belt out Broadway quality songs while the audience sings along. The pianist also takes requests for songs. They will have someone else sing them or if you want, you can become the star and take the stage.
It might not be the most spacious bar, but the small space is perfect for the familiarity and comfortable feeling of the crowd that attends the performances. If you want a casual but fun night of entertainment and drinks, the Duplex is a great downtown choice.
-by Laura Seaman