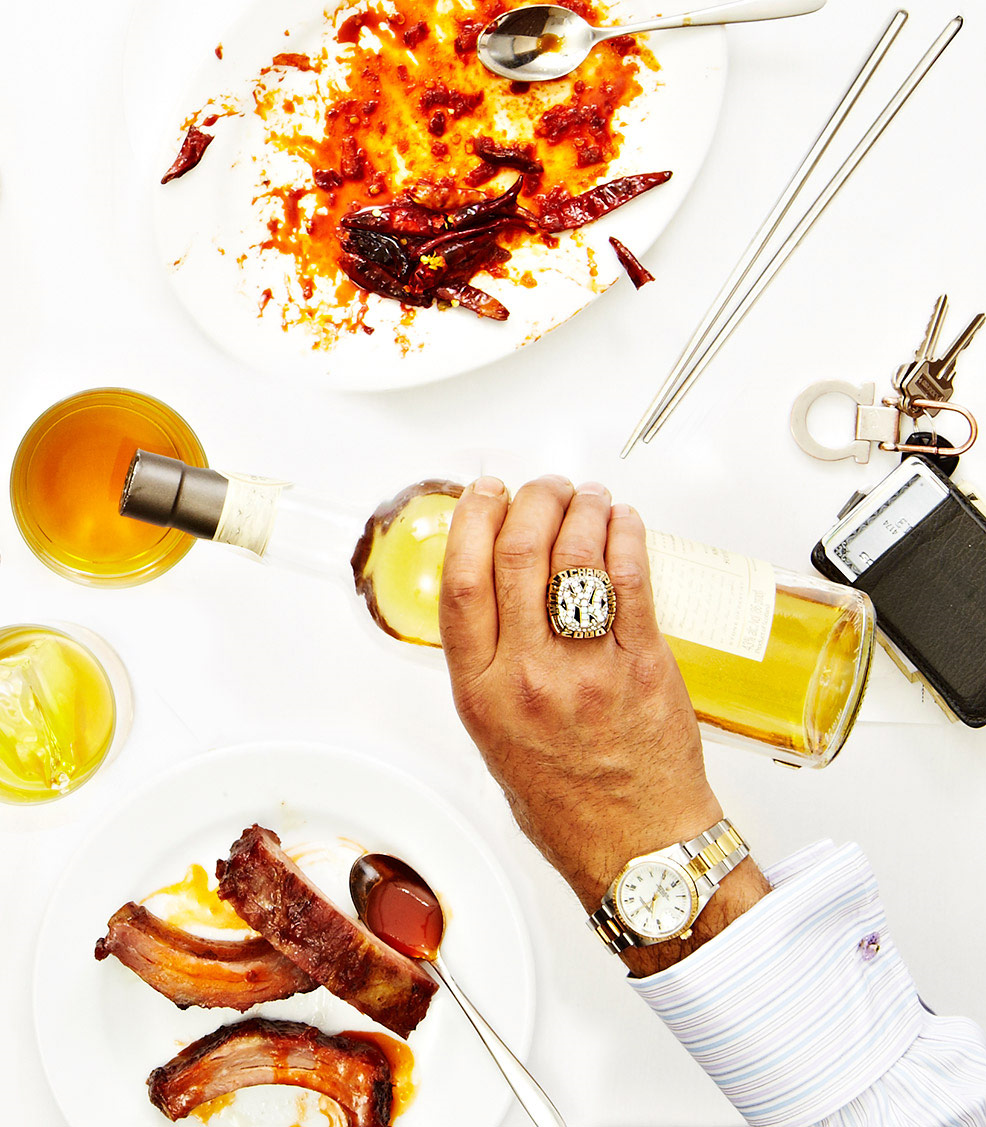 [slideshow_deploy id='65251′]
Last night on May 12, 2015 at I was honored to attend a luxurious but quaint press tasting at Philippe by Philippe Chow located on 33 East 60th Street. The menu consisted of  signature cocktails, appetizers, entrees, and desserts. The selection was Bejing-cuisine inspired with a family-style twist. A few of the signature items that were included in the selection last night consisted of: Maine lobster, chicken satay, glazed spare ribs, filet mignon with oyster sauce and the legendary peking duck served with house-made pancakes that were each highly praised.
Since opening in December 2005, Executive Chef Philippe Chow has received top culinary approval including "Best Peking Duck" from the New York Observer and "Best in Chinese" by Zagat. Chef Chow is qualified with over 30 years of experience in the most prestigious kitchens in the world. Chow draws attention to his iconic culinary training, successfully creating modern dishes bursting with flavor while also managing to create subtle signature dishes including the notorious chicken satay and peking duck.
Philippe remains a core hotspot for a virtual "who's who" of the music, film and sports industries, not to mention CEOs and an assortment of additional New York influencers and local east siders.  Reliable diners welcomed by Chow have included A-List celebrities like Rihanna, Kobe Bryant, Troy Aikman and Carmelo Anthony.
In addition to the dishes that feature, Chow's take on classic Beijing-style cuisine, Philippe has an extensive wine list, as well as a selection of vintage champagnes and specialty cocktails, like Lychee Martinis and the Summer Light Margarita for patrons to enjoy. Given the background of Chow, he has effortlessly succeeded to bring his culture into the selection that he prepares for his guests while also putting a New York twist on each dish.
After naturally eating every last bite, decadent desserts from Pastry Chef Kostas Paterakis' desserts were served to put the cherry on top of the heavenly soirée. With his dessert menu, Paterakis extracts his technique and style away from Asia and offers American comfort food staples, including Red Velvet Cake, a decadent flourless Chocolate Cake that also happens to be gluten-free which both were offered in the selection last night, and concluding Warm Apple Crumb Tarte served with vanilla ice cream and caramel sauce.
As the manager and other significant individuals at Philippe came around extended their warm greetings and intently listened  to the comments from the press, their presence was hospitable as well as endearing. The service was delightful as well as professional determining the event inclusively a complete success from the obvious "licked clean" plates by the press.
If you are a food conisseur and lover of food at heart just like I am, you will not only enjoy the food, but as well as the preparation and effort behind each dish served, the atmosphere in the restaurant, and let us not forget the great service. Philippe has made food lovers proud for years and last night he did it yet again. Whenever you attend Philippe, and I say "whenever" because, you will make it a point to go, there is only one requirement – make sure you arrive hungry.