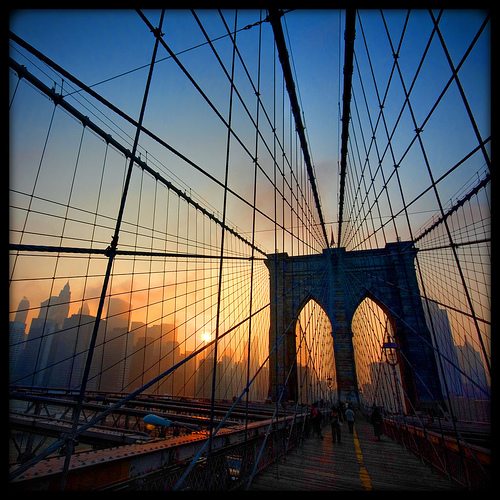 Both interjections Oy and Yo make up the yellow sculpture by artist Deborah Kass. The sculpture was put up in Brooklyn Bridge Park last Monday and reads two ways; if you're looking at it from Manhattan, it says "YO," while if you look at it from Brooklyn, it says "OY."
Commissioned by Brooklyn developer Two Trees Management Company, the sculpture will run through August next year. The sculpture plays on the idea of both Brooklyn and Manhattan slang, in which "YO" can be viewed as "I am" in Spanish and "OY" can be seen as a reference to the Yiddish expression.
Kass's work borrows and revamps the art styles of 20th century male icons and gives them a feminist twist–artists she borrows from include Andy Warhol, Robert Indiana and Frank Stella among others.
To see her work, click here. For information on her upcoming gallery exhibition, click here.