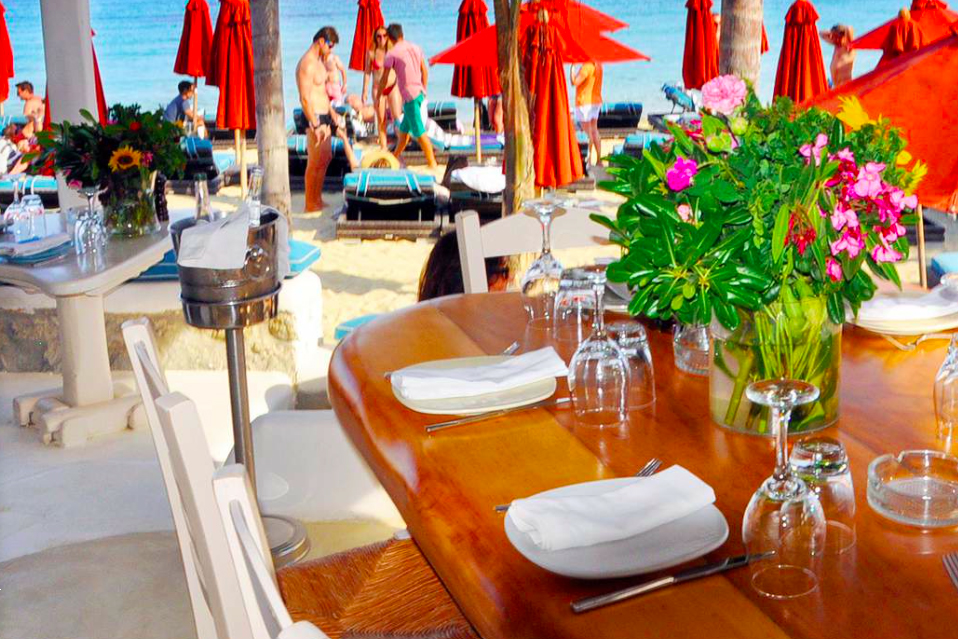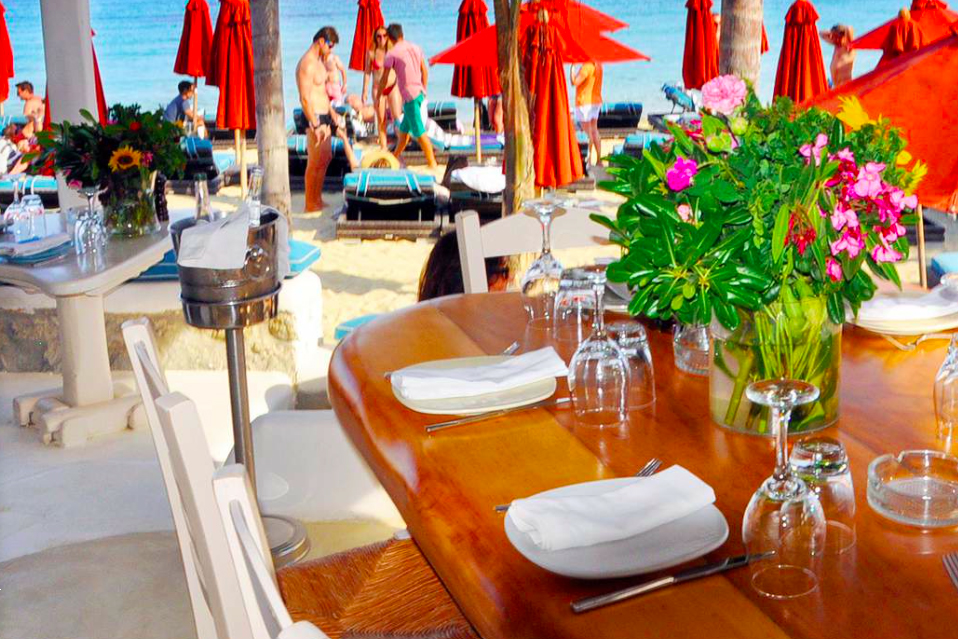 Mykonos, Greece. Photo: Courtesy of Nammos Restaurant
Well-known New York City restauranteur, Peter Poulakakos, is bringing a taste of Greece to Manhattan. New Yorkers will soon be able to eat fresh seafood straight from the Aegean Sea and feel like they have been transported straight to the Psarrou Beach. 
Poulakakos recently made a deal with the owners of Nammos in Mykonos, an iconic restaurant in Greece known for its jet set clientele, parties that begin immediately after dessert, thousand dollar bottles of champagne and fresh fish. The Nammos in New York City will be located on the rooftop of the Battery Maritime Building with a beautiful view of the water, overlooking classic New York sites including the Statue of Liberty.
DOWNTOWN is no stranger to the Poulakakos family and if the past is any indication, this restaurant is sure to be a hit. Peter finds motivation and inspiration from the success of his father, Harry Poulakakos, a legendary restaurant owner known all over the Downtown area of New York. The HPH restaurant company is now the proud leader and manager of more than 25 restaurants including Harry's, the Vintry, and the Growler.
So if you love Greece as much as we do, stay tuned for the opening of the Nammos in Battery Park!
-Lauren Price
Mykonos, Greece. Photo: Courtesy of Nammos Restaurant.