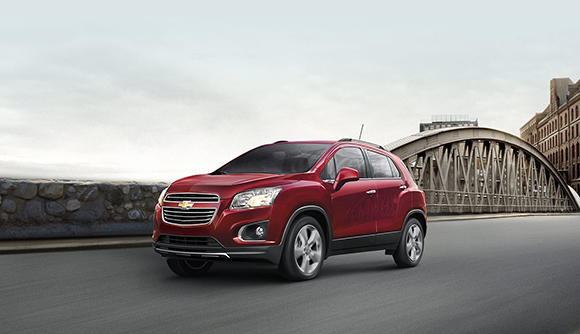 [slideshow_deploy id='45220′]
If you are a car nut, New York is the place to be for the next 10 days.
The Midtown West Jacob Javitz Center plays host once again for the annual New York International Auto Show when it officially opens tomorrow and runs through April 27th. The world most famous car brands will show up their latest designs.
Ford kicked off  the week with an exciting preview on Tuesday by putting the new 2015 Mustang atop the Empire State Building to celebrate the 50th anniversary of the release of the Original Pony Edition of the iconic car (also in New York in 1964). The new model has been featured as one of Time Magazine's "5 Cars To Watch" this year.
Also on the list is the new 2015 Jeep Renegade. It is inspired by the original Wrangler, and is the smallest vehicle since the brand's CJ-7 ( originally introduced in 1976). And be sure not to miss the two new Chevys—the Trax and the hotly anticipated 2015 Corvette Z06 Convertible—AKA "The Big Nasty."
The last on the list of the Big 5 is Toyota's new Camry, America's best-selling car for the last  12 years in a row, is getting a complete redesign.
The Auto Show attracts more than 1 million visitors annually, and is the go-to destination for anybody interested in cars. If that's you, help make this year's number even bigger.
For more information about the New York International Auto show, please visit: autoshowny.com