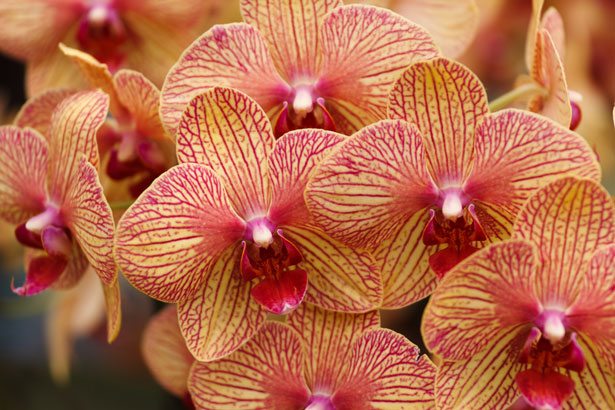 The New York Botanical Garden's orchid extravaganza; Orchidelirium takes visitors on a colorful, typical trip through history to learn how the beautiful blooms became a fixture in our society. The garden's guests are treated to natural displays featuring thousands of orchids, blooming beautifully and organically among the exhibit's other plant life. This curation is meant to depict the flowers in the same way  Victorian explorers would have found them. This exhibit, open through April 17th, is the perfect activity for urbanites to embrace the changing of the seasons. With weather creeping into the 60s—and even the 70s this week, it appears that we can finally get ready for the arrival of warmer weather.
New Yorkers/ visitors can also enjoy the beautiful orchid displays on select evenings between now and the exhibit's closing. Orchid Evenings sets the exhibition in a romantic, nightlife setting where guests can enjoy music, delicious aromatic cocktails and the wonderful natural beauty of the plant life. These nights at the garden are certainly a deviation from a normal night out in the city and also make for an ideal date destination.
More information and ticket details can be found on the botanical garden's website.
-by Johanna silver