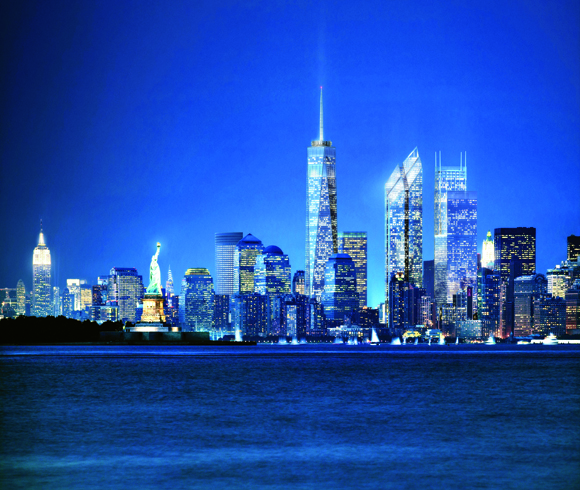 THE INFLUX OF NEW BUSINESSES AND FAMILIES HAS LED TO EXCITING NEW DEVELOPMENTS
By Luis Vazquez
Just a little more than a year ago, newspaper accounts were claiming that the growth of Downtown had been derailed by Superstorm Sandy. Now look how far we've come.
New industries have been pouring into Lower Manhattan, diversifying the commercial landscape and bringing more people looking for residential opportunities.
Long gone are the days when Downtown was dominated by the financial industry and the sidewalks were rolled up at 5:00 p.m. after the final call of the day. New businesses like Condé Nast, Splashlight Studios, AMI and BMI have brought a vibrant, young and family-focused workforce with them. The Fulton Center subway hub will open next summer as the city's third largest train station after Penn and Grand Central Stations, serving 300,000 people daily.
All have helped to change the face of Lower Manhattan into a fully realized community.
"The Financial District and Lower Manhattan are in the midst of an exciting transformation period that will improve daily life for the growing number of residents, visitors and all New Yorkers," says a spokesman for the Howard Hughes Corporation, which is in the midst of its own mixed-used redevelopment of the South Street Seaport with retail, hotel and condo facilities.
As a result, new construction is flourishing on a wide variety of projects that are as diverse as the people they are intended to serve. Just months ago, the doors swung open for the first time at 4 World Trade Center, and the soaring new 1 World Trade is scheduled to do the same next year.
New Diversity is a Development article in DOWNTOWN's Spring 2014 edition. If you would like to continue reading the whole article, you can find it in our latest issue on newsstands now!