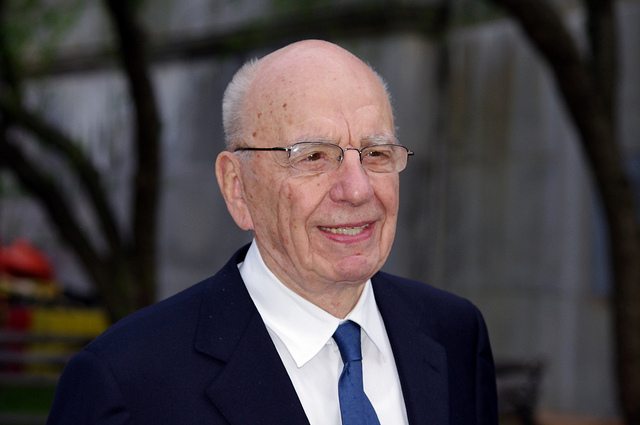 News Corporation and 21st Century Fox, two media giants controlled by Rupert Murdoch, announced plans for the firms to move to 2 World Trade Center (WTC). The two companies signed a non-binding, but detailed letter of intent (LOI) last week with developer Larry Silverstein to anchor 2 WTC. The deal would complete the rebuilding of the office complex destroyed on Sept. 11, 2001.
While the current agreement is non-binding, if it leads to a done deal, the move would further Lower Manhattan's rising status as the new epicenter of technology and media in the city. Murdoch's companies would join Condé Nast, Time Inc., GroupM, McGraw Hill, and others relocating from Midtown.
The companies have been in discussion for months with the Port Authority of New York and New Jersey, which owns the site and Silverstein, who has the rights to build the fourth and last office tower at the site, 2 WTC.
The tallest tower at the site, the 104-story 1 World Trade Center, opened last year. Silverstein completed the 72-story 4 World Trade Center in 2013 and is now building 3 World Trade Center, an 80-story tower. But 2 WTC, which is intended to have 3.1 million square feet, remained in the planning stages, without an anchor tenant to get the project off the ground.
Under the proposed deal, 21st Century Fox and News Corp. would occupy about 1.3 million square feet on lower levels of the 2.8 million-square-foot tower under separate leases.
The parties have tapped Danish architect, Bjarke Ingels to design the new tower. The building would have to accommodate the company's highly specific needs for studios, newsrooms and open floor plans — as well as some 100,000 square feet of shopping space to be controlled by WTC retail operator Westfield.
Ingels' 2 WTC design would replace an earlier one for the site by British architect Norman Foster, which was intended mainly for financial firms.
Given that the foundation has already been built, the two sides are assessing whether the structure can accommodate the changes they want for television studios. 
News Corp. and 21st Century Fox are currently based at 1185 and 1211 Sixth Ave., where leases for both companies expire in 2020. Those leases might be renewed if a final deal can't be struck downtown.
-by Audrey DuVall