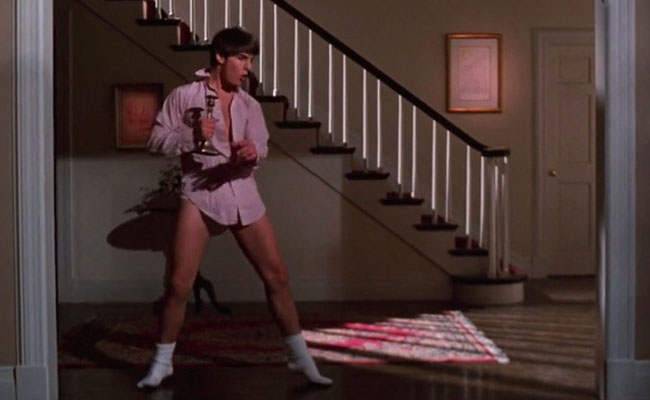 Tom Cruise in Risky Business.
There's nothing better than an actress in underwear. In fact, sometimes, we just fast-forward our films to the scantily clad scenes. Today, the 5th of August, is National Underwear Day, and to celebrate the festivity we have chosen some of the most well-known underwear scenes. This list features everything from the beautiful Angelina Jolie and Brad Pitt in Mr. and Mrs. Smith, to the young and talented Tom Cruise in his famous Risky Business scene. This list has something for everyone; get ready to for a movie marathon, and and don't forget to flaunt your best undergarments.
-Angelica Gianni 
Renee Zellweger in Bridget Jones. 
Charlize Theron in 2 Days in the Valley. 
Demi Moore in Charlie's Angels: Full Throttle. 
Jennifer Lopez and George Clooney in Out of Sight. 
Ashton Kutcher and Cameron Diaz in What Happens in Vegas.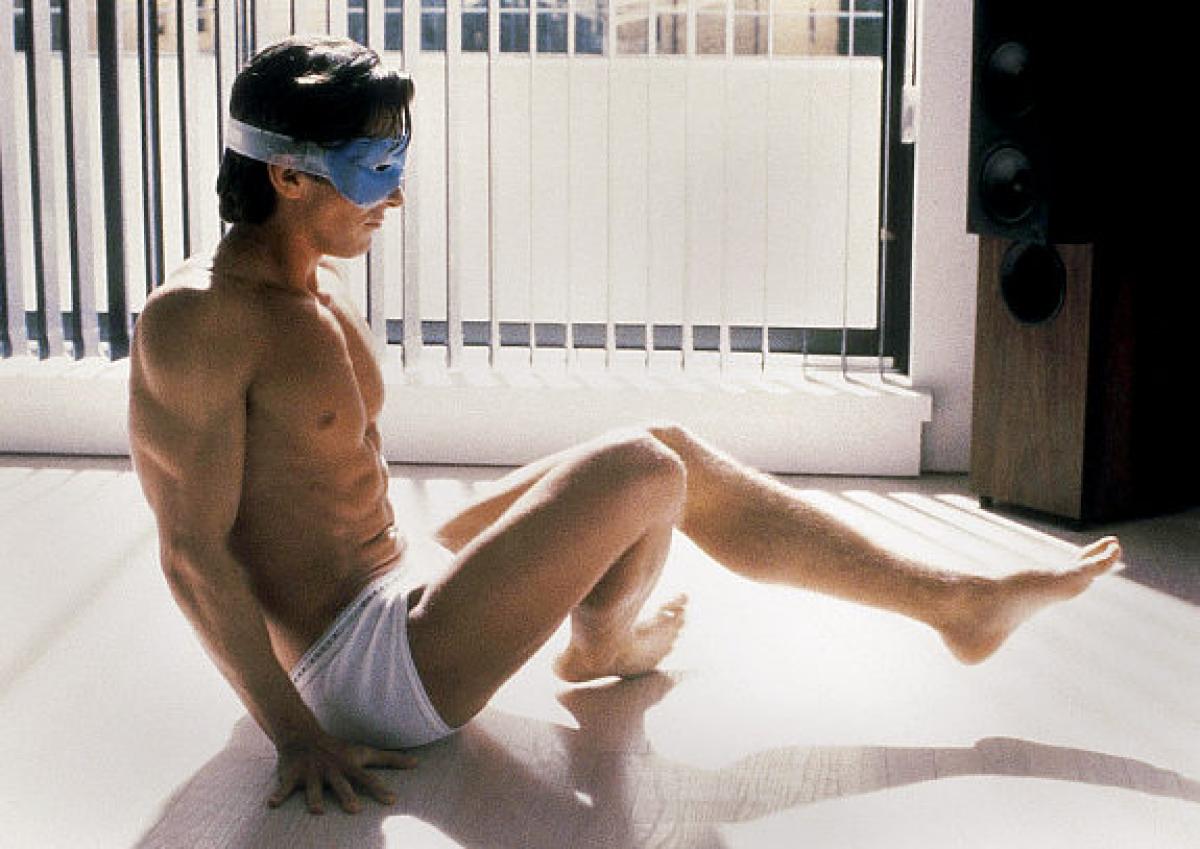 Christian Bale in American Psycho. 
Martin Short, Steve Martin, and Chery Chase in Three Amigos. 
Brad Pitt and Angelina Jolie in Mr. and Mrs. Smith.