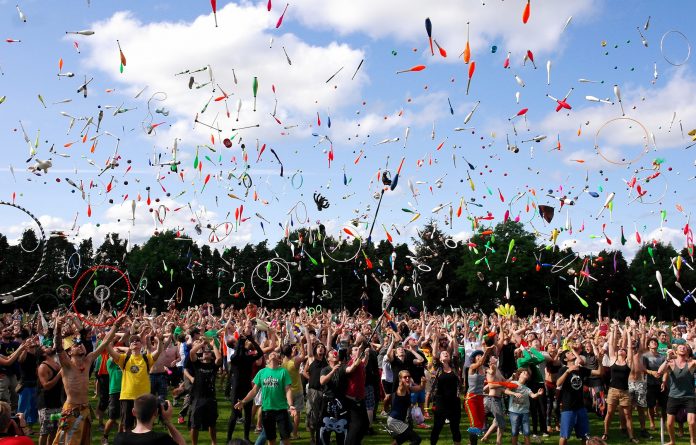 New year, means the festivals start again – this means it can be your biggest chance to see your favorite artist or even to see your dream car. Festivals last all year round – So, it can be easy for you to get your hands on a ticket. There are some very luxurious festivals out there like the Anchored that's hosted by Unique Cruises – you'll be boarding the 'Vision of the Seas' cruise ship – in the Mediterranean Sea. The festival's main theme is Casino Royale and ticket prices start from £499 per person – So, rave up to the world's most famous DJs like Tim Westwood, Neat and Luck, so expect an amazing time.
If you're a huge fan of cars and the motorsport world then attending the Goodwood Road and Racing, as the theme has just been released, this year is; "Speed kings – Motorsport's Record Breakers" and the tickets to attend this unique event start at £39, but for the 4 day pass it would set you back around £169. Goodwood is the place that tests all cars to their limit, and push them their full potential and as the theme title, the world's fastest previous record holders that have raced on the iconic FOS Hill climb.
Not only is there one Goodwood festival – there's two. The other being for horse racing which is popularly known as Glorious Goodwood. The event takes place in the late year of July and August which last five-days and is one of the highlights of the flat season – a more in-depth look at all the odds, Top jockeys and top trainers are ready at Timeform for you to get a firm grasp on what's to come and who to bet on. Not only is this festival full of vibrant colours, gorgeous dresses and stylish hats.
The most popular American festival has to be Coachella – Some of the world's most famous artist perform there every year from the likes of Justin Bieber, The Weeknd, Beyoncé and Eminem. Not only is this event so iconic, but most festival attendees can sleep under the star in snow white style beds and staying in Tepee and ordinary tents. With options to retreat in a $7,500 air condition, shikar-style marquee or even having a four-course meal by some of the world's famous chefs.
Another top English luxury festival that is all about smartly dressed style, and said to be an extremely exclusive and unique party experience in the world. This festival is for the overdressed and for the people who love a brightly, but elegant dress and the men wearing a perfect fitted suit with a bow tie. This special festival is hosted just of the shore of a gorgeous lake with a floating stage and bespoke concierge services – let's just say it's not for the average person. Performances from legends like Boy George and Jessie J and with over 20 amazing comedy acts that are expected to perform at the event. The ticket start from around £50 – depending what acts you would like to see.
Happy festival'ing!