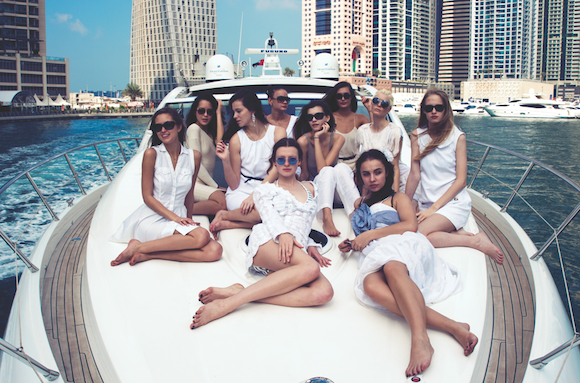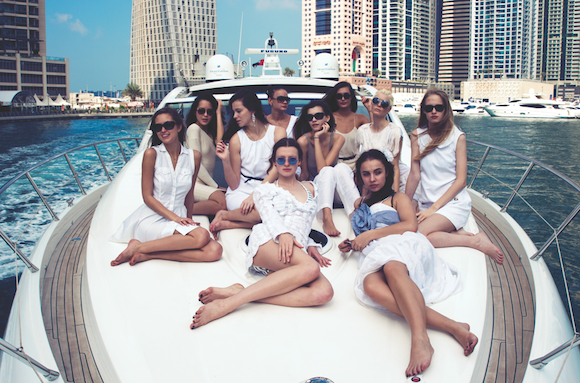 This December, a new show called "Model Turned Superstar" will premiere exclusively online. It will feature 120 models competing for a one million dollar cash prize. It's shot all over the world in lavish locations including the Bahamas, Dubai and Hong Kong. Celebrity hosts and judges include Alessandra Ambrosio and Irina Sheik. The show is produced by Andy Khwaja who talked to DOWNTOWN about the perks of having the show online and who his ultimate example of a superstar is.
DOWNTOWN: When and how did you come up with the idea behind the show?
Andy Khawaja: I came up with the idea for the show two years ago. I wanted to create a show that featured travel and beauty.
DOWNTOWN: When was it filmed and where?
AK: Season one features episodes filmed throughout the past year in exotic locations such as the Bahamas, Dubai, Hong Kong, Thailand, Bora Bora, and Mexico.
DOWNTOWN: Why did you choose to make it an online series?
AK: I chose to make the show available online so that it would be accessible to a global audience. Everything is online now and easily shareable. Making the series available online will give more people an opportunity to enjoy it.
DOWNTOWN: How did you choose the models to be on the show? What did they have to submit or do for their auditions?
AK: We set up casting calls all over the world. The models had to showcase that they were smart and social. They had to have a certain level of "star quality."
DOWNTOWN: What episode of the series is your favorite?
AK: Bora Bora.
DOWNTOWN: Who would you classify as the ultimate "Model Turned Superstar" example?
AK: Irina Shayk
DOWNTOWN: Where can our readers watch the show and when does it air?
AK: You'll be able to watch the episodes on our website. It premieres this December.
-Kayla Hernandez