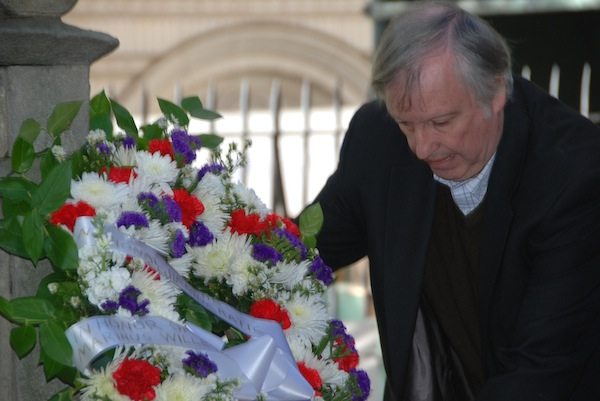 This weekend, on Oct. 15, the Lower Manhattan Historical Society will host its fourth annual celebration of the American victories at the battles of Saratoga in 1777 and Yorktown in 1781. This year it will be the 239th anniversary for the battle of Saratoga and 235th anniversary for Yorktown.
"The two most important battles in the American Revolution, in my opinion, was Saratoga in Upstate New York and Yorktown, which was in Virginia. Saratoga was the turning point – and Yorktown was essentially the final American victory," said James Kaplan, President of Lower Manhattan Historical Society.
While neither of the battles took place in Lower Manhattan, the event ties to downtown because it honors three of the key figures in the battles who are buried at Trinity Church in Lower Manhattan.
"The purpose of the celebration is to educate people in Lower Manhattan, as for the importance of Lower Manhattan and the importance on Trinity Church and the importance of General Horatio Gates, Colonel Marinus Willett, and General Alexander Hamilton — to the creation of United States," explained Kaplan.
The ceremony will be held in Trinity Churchyard, and will entail the laying of wreaths on the graves of the three as well as the presentation of the first Lower Manhattan Historical Society Gates Hamilton Award to a current military commander in the New York area.
Before the ceremony, Kaplan together with Abby Suckle, President of Culture Now, will host a 90-minute walking tour called Lower Manhattan: Then & Now. The tour is sponsored by Open House New York and will lead the participants through important historical sites in Lower Manhattan and teach them about their transformation over time.
If you are looking for something interesting to do this weekend, join the tour which will start at 1:00 PM and end at Trinity Church at 3:00 PM, where the participants to join the wreath-laying ceremony. You can read more about the event at www.nyhistory.org/visit/calendar.