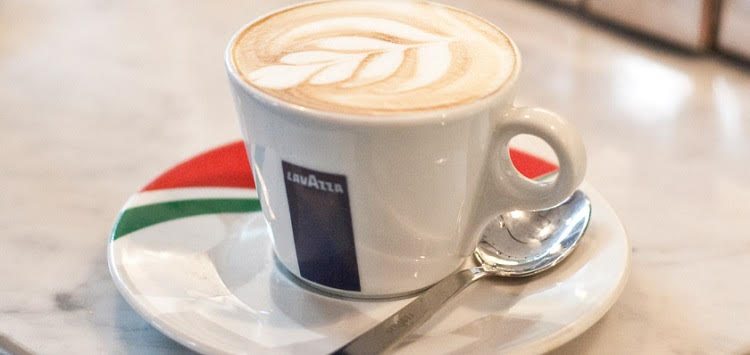 Following the success of its cafés in flagship Eataly stores in New York and Chicago, Lavazza has opened a new café in Eataly's third marketplace, which opened in Downtown Manhattan this month. Located within Tower 4 of the World Trade Center, the new Eataly NYC Downtown includes sprawling New York views and 5,000 square meters of space dedicated to Italian gastronomy. Photography and artwork behind the main counter is devoted to the ¡Tierra! Sustainability project, as shot by photographer Steve McCurry.
The popularity of Lavazza cafés located in Eataly marketplaces across Sao Paulo, Milan, New York and Chicago is reportedly drove the decision to open up in Eataly's downtown location. This new Lavazza offers a full menu of espresso-based beverages and high-quality coffees, including a wide range of original and innovative recipes. At such, the Lavazza product range is also available for purchase for at-home use, including the renowned Single Origins: Santa Marta and Kilimanjaro.
Said Giuseppe Lavazza of Lavazza: "Our presence at Eataly NYC Downtown marks a new and important chapter in a compelling and long-standing partnership between Lavazza and Eataly — two Italian, Piedmontese companies working towards a shared vision, with an understanding that a significant part of Italy's economic future revolves around high-quality food production."
Lavazza continued: "The new location of Eataly NYC Downtown is very unique. Not only is it the site where one of the most heart-wrenching events in recent-day history happened, but it is also a place that symbolizes hope and enthusiasm for the future with significant social and economic growth potential, supported by sustainability and environmental protection efforts, the same values that are core for Lavazza."
In 2015, the Eataly location in the Flatiron district counted five million visitors, and Lavazza reported sales of nearly 1.2 million coffee cups. This second Manhattan location is projected to exceed overall performance in terms of in-store traffic and quality customer engagement. Additional Eataly locations featuring Lavazza cafes are scheduled to roll out in Moscow and Boston later this year, and in Los Angeles and Bologna in early 2017.
For more information on Lavazza, please visit: http://www.lavazza.us. Eataly can be followed on Twitter via @Eataly.