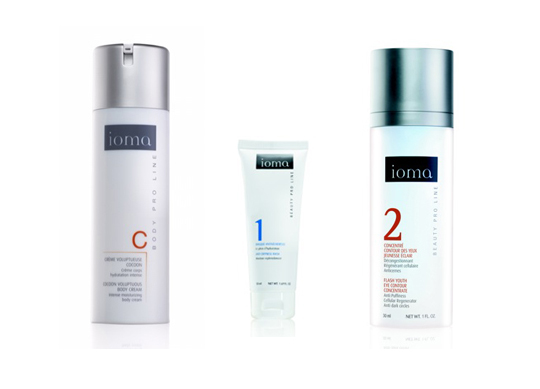 [slideshow_deploy id='46695′]
We all have those moments where our skin is rough, dry, and in need of some re-hydration.
Looking for the right products to have your skin glowing and looking healthy is a full-time job. Now you can pass that job to IOMA Paris as they introduce you to three skincare essentials that'll re-hydrate your skin for this summer.
The Flash Youth Eye Contour Concentrate says it all in its name. This product hydrates your eyes for 24 hours while it moisturizes, renews, reduces dark circles and baggage, and lifts the upper eyelids. The Anti–Dryness Mask will help a lot with dry skin as it promises to optimize hydration, rejuvenate your complexion, and help strengthen the skin to its natural protection. These products will help refresh the face and give it the shine it needs.
The Cocoon Voluptuous Body Cream will help keep the skin moisturized for a full 24 hours, as well as toning the skin and immediately after contact making the skin soft and smooth. It is perfect for people with dry skin.
You can find the IOMA Paris products at Saks Fifth Avenue or visit saksfifthavenue.com
– Gaelle Gilles