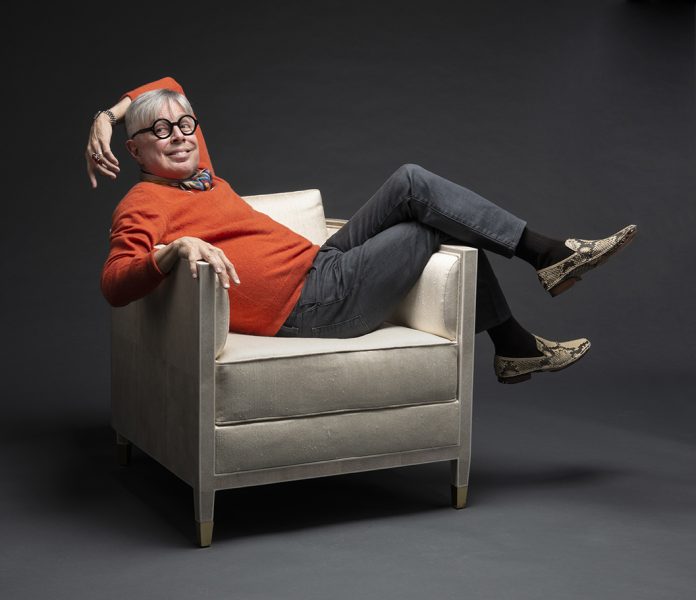 For more than three decades, interior designer, product designer, and entrepreneur John Lyle has continued to blur the line between art, sculpture, and livable design. His interiors and his furniture and accessories designs are always at the forefront, if not leading the industry's pulse. From handmade sculptural pieces crafted from unique materials including eggshell, shagreen, and parchment, to Lyle's penchant for incorporating hand-cast bronze and steel in many of his creations, each utterly chic design instantly achieves coveted statement piece status. While his silhouettes are relatively simple, the use of luxurious materials, impeccable craftsmanship, and an ability to use form in absolutely sensational manners, renders John Lyle a true rarity in the world of design.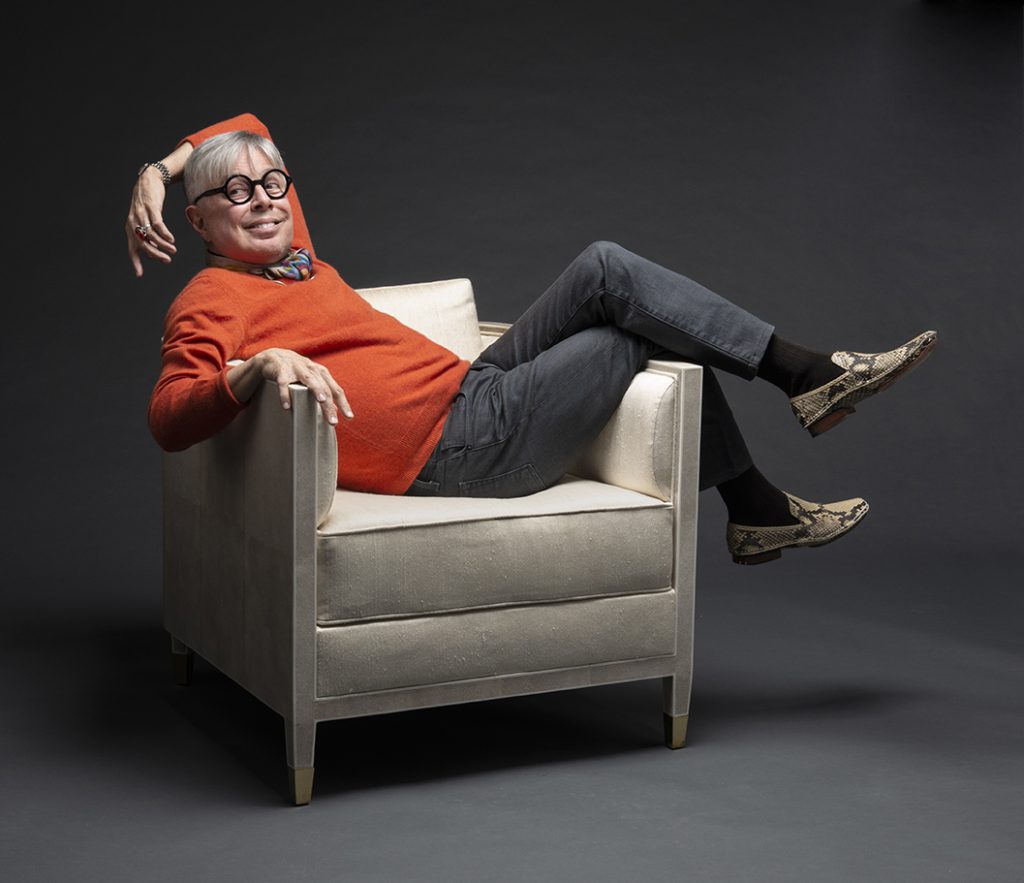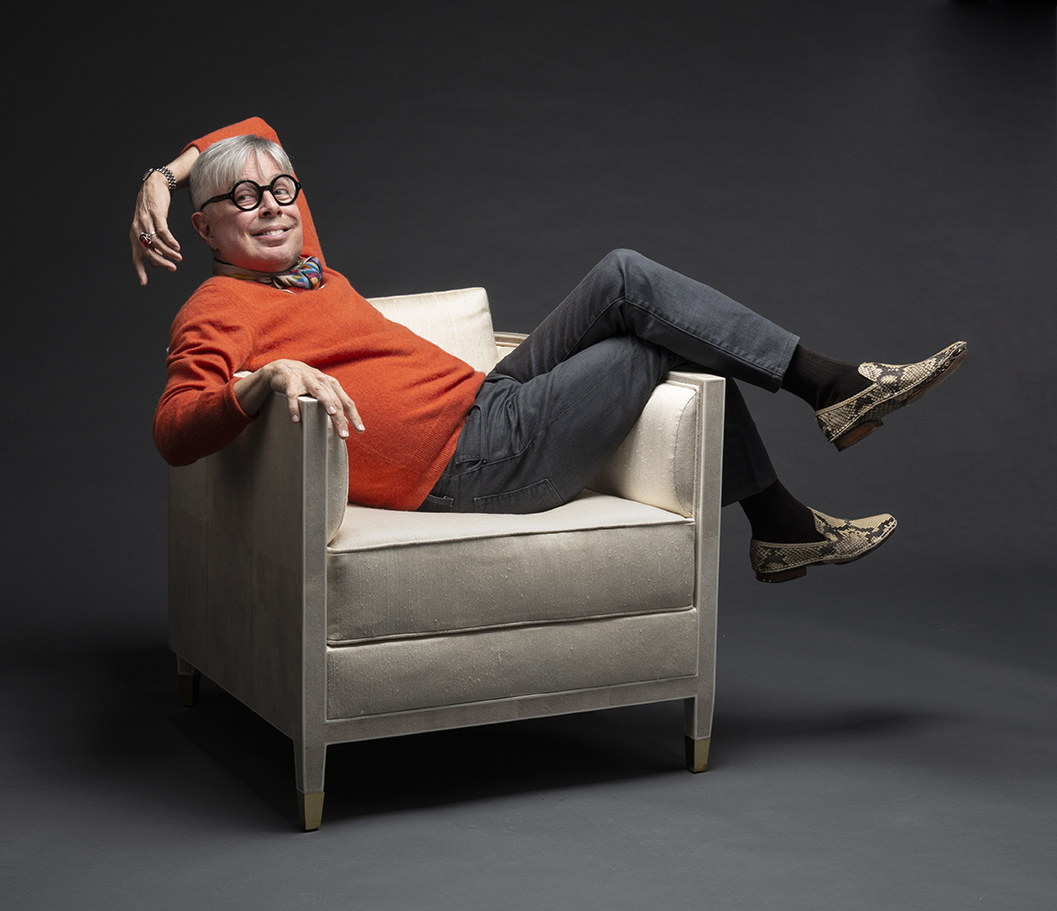 Downtown: Tell us about your new showroom! When did you open, where are you located, what can we expect to find there, can consumers visit? Tell us all!
John Lyle: I am thrilled to announce the opening of our new, and first, New York Flagship Showroom! We teamed up with Scott Robertson of Igne Ferro USA and threw a mega-fab opening party this past November. After three decades of representation in multi-line showroom Holly Hunt, it was time to make the leap, literally—from a high floor in the D&D building to a street level location. Opening the new showroom is exciting, promising and creatively freeing—there are so many feelings all at once. We leapt and landed at 241 East 58th Street, in the heart of New York's prestigious Design District. We cater to "The Trade," professionals in building, architecture, and interior design. The public is welcome also though, as I too am an interior designer and hope to get some good gigs and fun clients through this venture.
Downtown: Your eponymous collection is insanely chic. What materials most draw you and how do you think they influence the end result?
John Lyle: I am totally material driven. I like luxury materials used on simple and approachable designs. My first love was bronze, and that expanded to steel, wood, shagreen, parchment, lacquer…etc.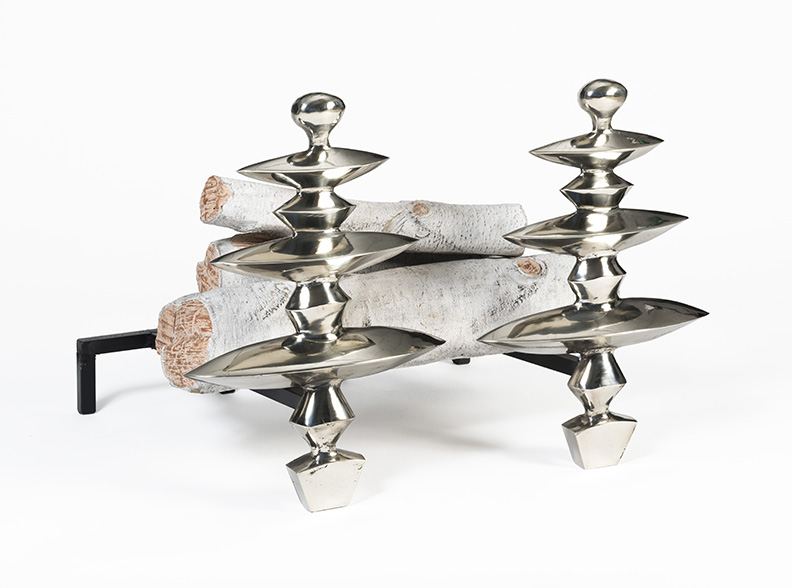 Downtown: How would you describe the John Lyle Collection?
John Lyle: Simply put, the John Lyle Design collection is the continued culmination of my life's passion for art, sculpture, color and design.
Downtown: What is a unifying theme of your repertoire of seating, accessories, lighting, tables, and case goods?
John Lyle: No themes…I am just following my heart and hyper-critical eye.

Downtown: I first became aware of your work because of a frustration trying to find fireplace andirons. It might have been almost 15 years ago, but I remember finding it virtually impossible to find a few to choose from, much less the quantity and quality I found with you! What inspired you to design so many and create such a high-design group of andirons?
John Lyle: One day about 25 years ago, I asked my representative, the beautiful and savvy Holly Hunt, "What do you want me to make?" To which she replied: "Do what you are good at, make more fireplace accessories." When Holly talks, I listen. And deliver.
Downtown: What is new at John Lyle today?
John Lyle: Everything! A new NYC Showroom, a new website, new designs (there are so many), new clients, even a few new materials I am currently working with.
Downtown: What inspired your Eleanor Pendant and how did you achieve that look? We are obsessed with it!
John Lyle: This was a custom piece I made for a dear friend and named it after her mother, whom we all loved. Kinetic art and the way light moves on a sculpture was the inspiration.
Downtown: You have such a unique aesthetic. I absolutely love that every single piece you have is incredibly interesting, beautiful, and functional. What keeps you interested in always pushing the boundaries of design?
John Lyle: I always want to grow. I always want to get better. I always want to create art.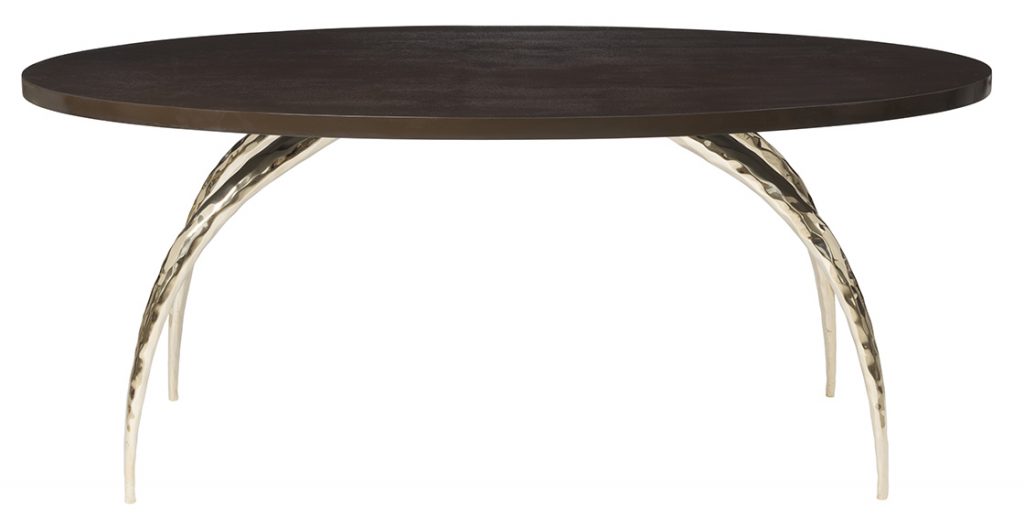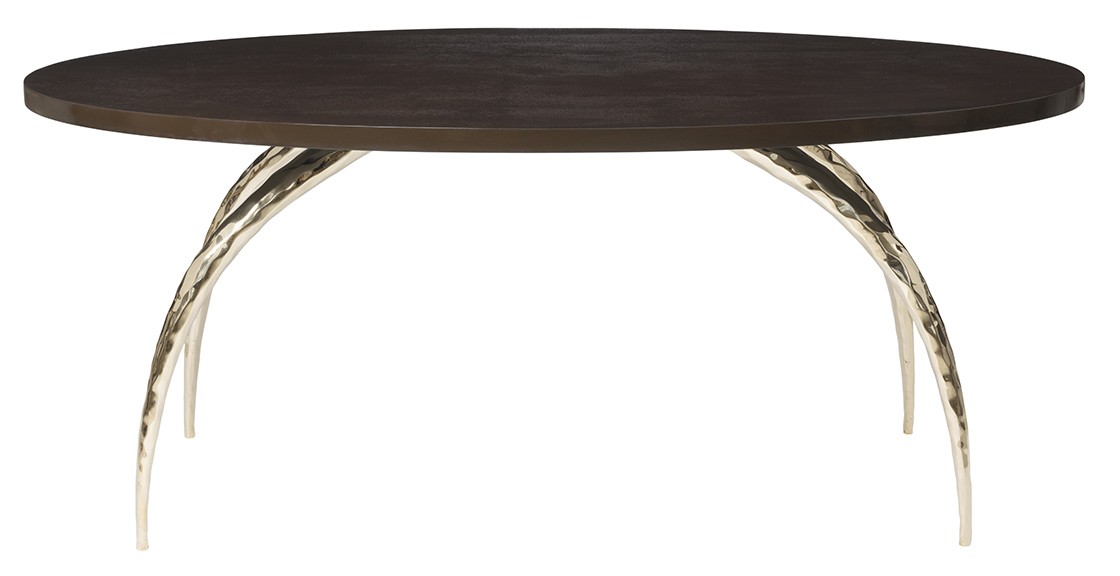 Downtown: The Torero Table has always been a favorite, what inspired this particular design and The Rubicon, which is quite gorgeous! How heavy are they?
John Lyle: The Torero happened because I found a beautiful oval marble mosaic to use as a top for a cocktail table. I designed simple, sculptural bronze legs for it shaped like bull horns, hence Torero. The Rubicon was inspired by a tile wall I saw in Buenos Aries…the tiles were spaced so interestingly far apart, and I thought, 'that would be a cool table top.' It sort of morphed from there as most of my inspirations do. Bronze is heavy…Bronze is eternal.
Downtown: If you could design custom pieces for anyone living today, who would it be and why?
John Lyle: I don't know who that would or will be, but I hope that whoever it is will become a lifetime generous and adoring patron…every artist wants a patron, right?