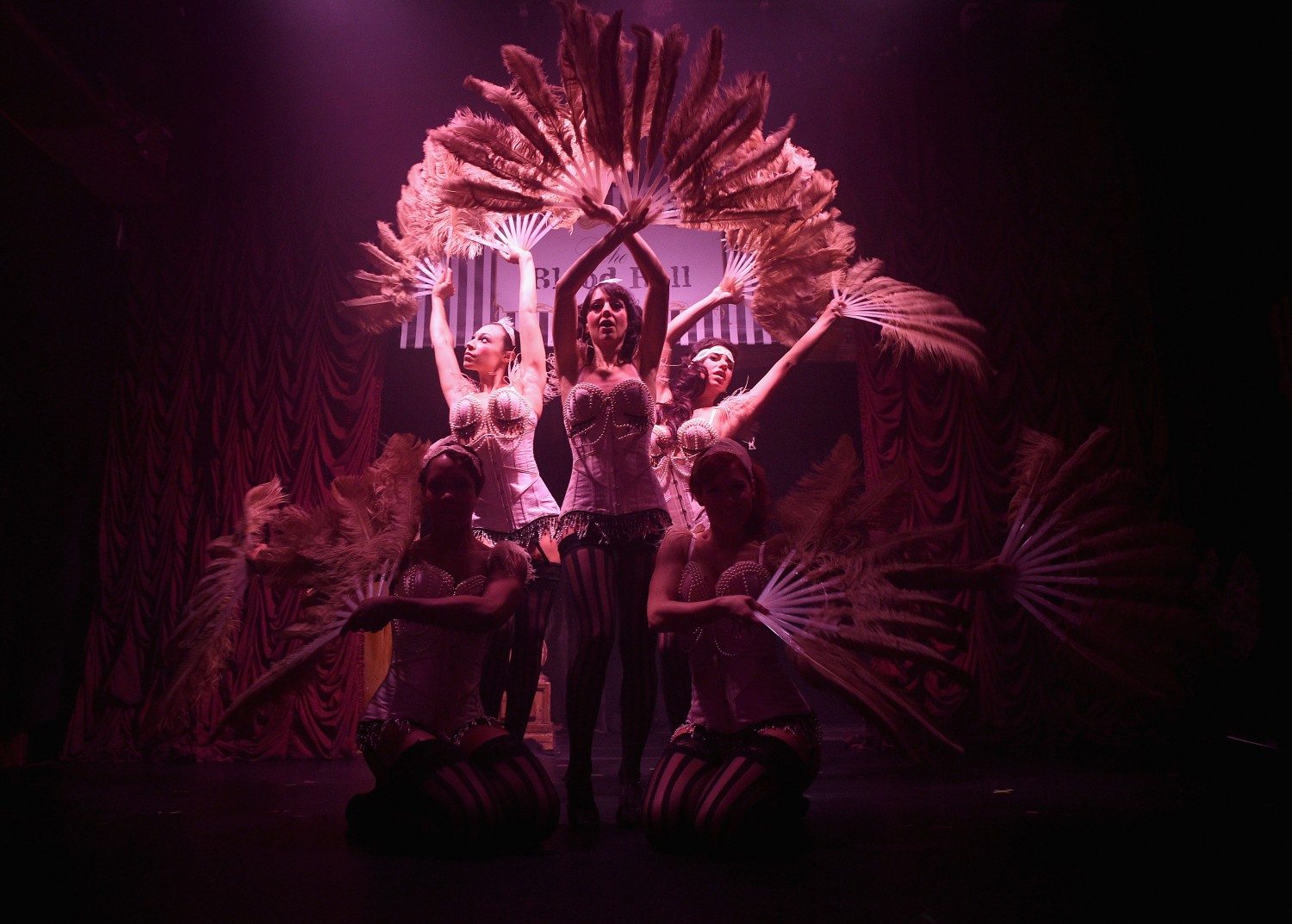 Last Thursday, Delete Blood Cancer DKMS held their second annual Blood Ball; a dark and decadent event held to raise money for the group's mission of creating an immense network of bone marrow donors. The event certainly did not disappoint on the fun or the fundraising front.
Hosted in the Box Theatre of Varieties, the event was "dark circus" themed with dim, seductive lighting and ambiance reminiscent of a vaudeville venue. Benefactors embraced the theme using outlandish face paint and beautiful, ornate costumes. Over 300 guests were in attendance and were treated to creative cocktails and pulsing dance music, courtesy of noted DJ MICK.
There were also numerous acts on the theatre's stage to rouse and wow attendees. They varied from burlesque numbers to contortionists to hair raising oddities performed by the usher, including him hammering a nail up his nose and having one volunteer remove it with their teeth.
Delete Blood Cancer DKMS members and past bone marrow donors also took the stage to honor and inform guest about their mission to fight blood cancer by creating an immense network of potential donors. There was also a live auction that helped to further raise funds for future donor registrations. Overall the event was a festive, spooky celebration that also aided Delete Blood Cancer DKMS' mission to provide help and resources to blood cancer sufferers.
To learn more about Delete Blood Cancer DKMS and their future events/ promotions, visit their website.
-by Johanna Silver