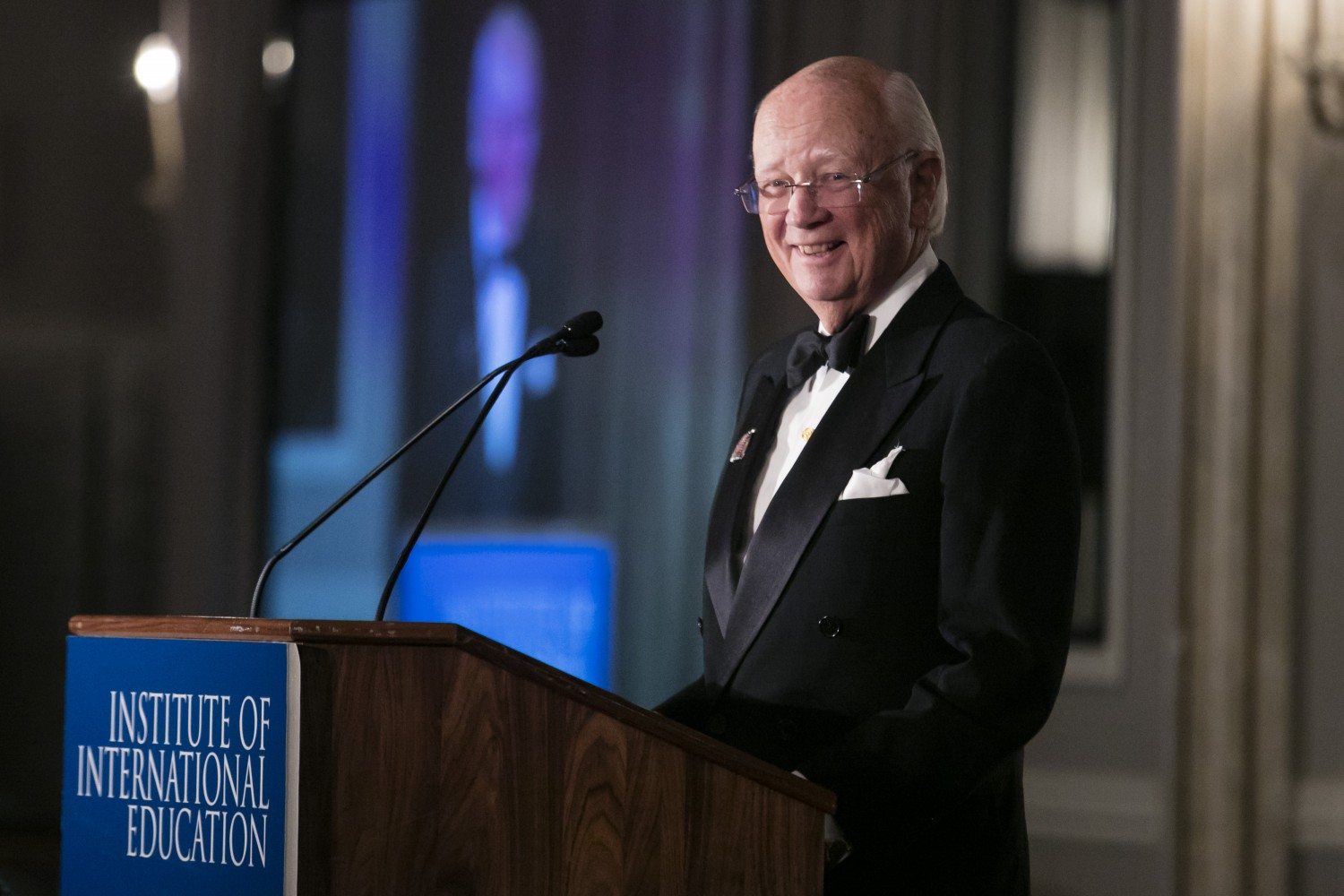 This Tuesday, September 29, the Institute of International Education Gala was hosted at the The Pierre at the Taj Hotel. The affair was held in honor of international education and the individuals that are helping to transform New York City, and the entire world, into a more globally harmonious learning environment. About 400 business, education, government, foundation and policy leaders joined to celebrate IIE's mission as well as recognize their 2015 award recipients.
Among the recipients were NYU President John Sexton who received the Stephen P. Duggan Award for Mutual Understanding for helping New York University to grow into a globally diverse center for higher education. Another recipient was graphic designer Milton Glaser who received the Fritz Redlick Alumni Award for his renowned I (heart) NY logo and orthography.
The evening also featured the first female Tikrit-University president and IIE Rescue Fund fellow who was forced to flee Iraq following the June 2014 ISIS takeover.
The gala also welcomed several Fulbright students and U.S. students who had just returned from studying abroad, which helped to strengthen the idea of an international education's value. The event was a cumulative observance of the individuals who work to create a globally congruous environment and those who are benefitting from a global education,
-by Johanna Silver