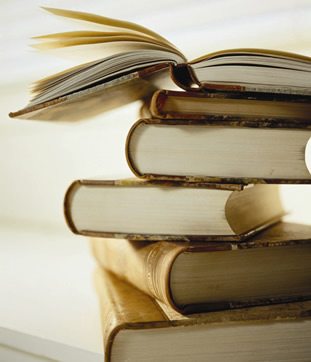 [slideshow_deploy id='75377′]
New York has been an important cultural landmark for many books. For this reason many authors have placed their characters in NYC.
Have you ever thought about where your favorite characters took steps in NYC?
Esther Greenwood: The Bell Jar, which was written by Sylvia Plath is a novel in the voice of the character Esther. Esther is a sardonic character who, like Sylvia, interned for a magazine and then later on descended into mental illness.
Esther wins a scholarship to intern at an all women's magazine in NYC which is based on the magazine "Mademoiselle." It was located on 575 Madison Avenue and was a reputable magazine until the 90's. It was a magazine that not only focused on fashion but published short stories by famous authors whose voice was aimed towards intelligent young women.
Esther also stayed at the Barbizon Hotel (called the Amazon in the book,) which was on 140 E 63rd street. It was a retreat for professional women. Famous actresses such as Grace Kelly, Ali Macgraw, Candice Bergen and Liza Minnelli also stayed here.
Esther has waited her whole life to finally work in the city,  which is comparable to how many young women might feel today as well. But, when she actually starts working in the city she is disappointed at its superficiality.
"By nine in the morning the fake, country-wet freshness that somehow seeped in overnight evaporated like the tail end of a sweet dream."
Although Esther was not impressed by the city, she was impressed by other glamorous things. There is a scene in which a friend of Esther's, Doreen, speaks about her life as a typical society girl. Doreen describes how schoolgirls' pocketbook covers match their dresses and immediately Esther is enthralled.
"It suggested a whole life of marvelous, elaborate decadence that attracted me like a magnet."
Holden Caulfield: Holden, who was created by JD Salinger in the book Catcher in the Rye, is more of an openly whimsical character who is obsessed with the idea that the majority of the people living in the world are "fake." Upon being kicked out of Princey Prep, he travels to New York to live with his parents.  In his frivolous adventures he travels to many place in the big apple including: the Lavender room, Earnie's, Grand Central, Penn Station and Central Park.
One of the most iconic places Holden travels to is the Natural Museum of History where he is nostalgic about the artifacts in the cases.
"Sometimes we looked at the animals and sometimes we looked at the stuff the Indians had made in ancient times," he recalls. "It always smelled like it was raining outside, even if it wasn't, and you were in the only nice, dry, cosy place in the world. I loved that damn museum."
He makes an important universal point that all of us can relate to as we grow up and take on new perspectives of the world.
"The best thing, though, in that museum was that everything always stayed right where it was. . . . Nobody'd move. . . . Nobody'd be different. The only thing that would be different would be you."
Both of these characters embody a sense of truth in the world around them. We admire them for their sarcastic attitude in a city that we have a love-hate relationship for at the same time.
-by Samantha Rice