On Oct. 18, Downtown Magazine held its Fall 2016 Cover Launch Party at the new Four Seasons Downtown Private Residences at 30 Park Place in Tribeca. Champagne and hors d'oeuvres were served and guests had the luxury of enjoying the incredible interiors designed by Robert Couturier and stunning views of Lower Manhattan from the 78th Floor in one of the newly-finished penthouses.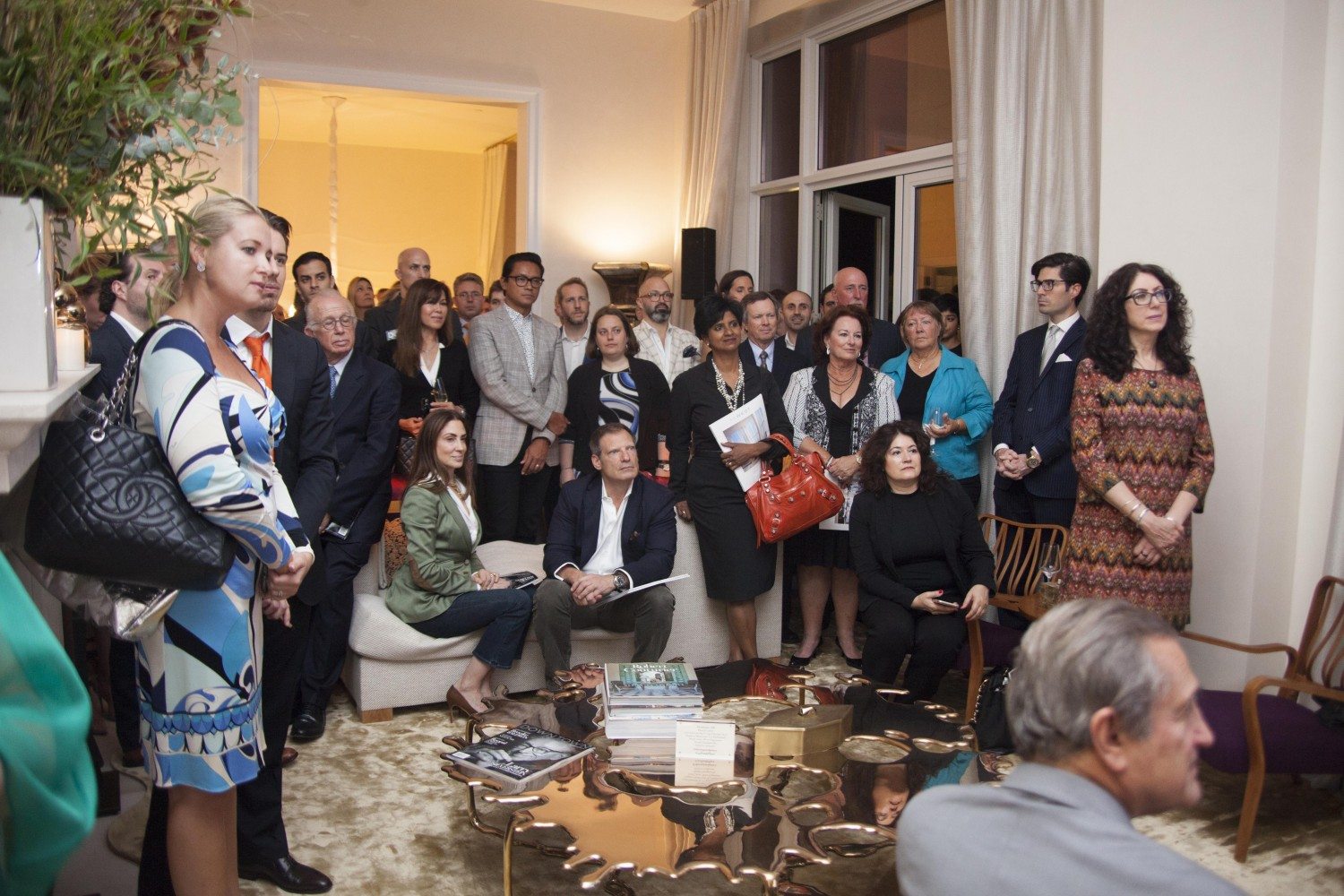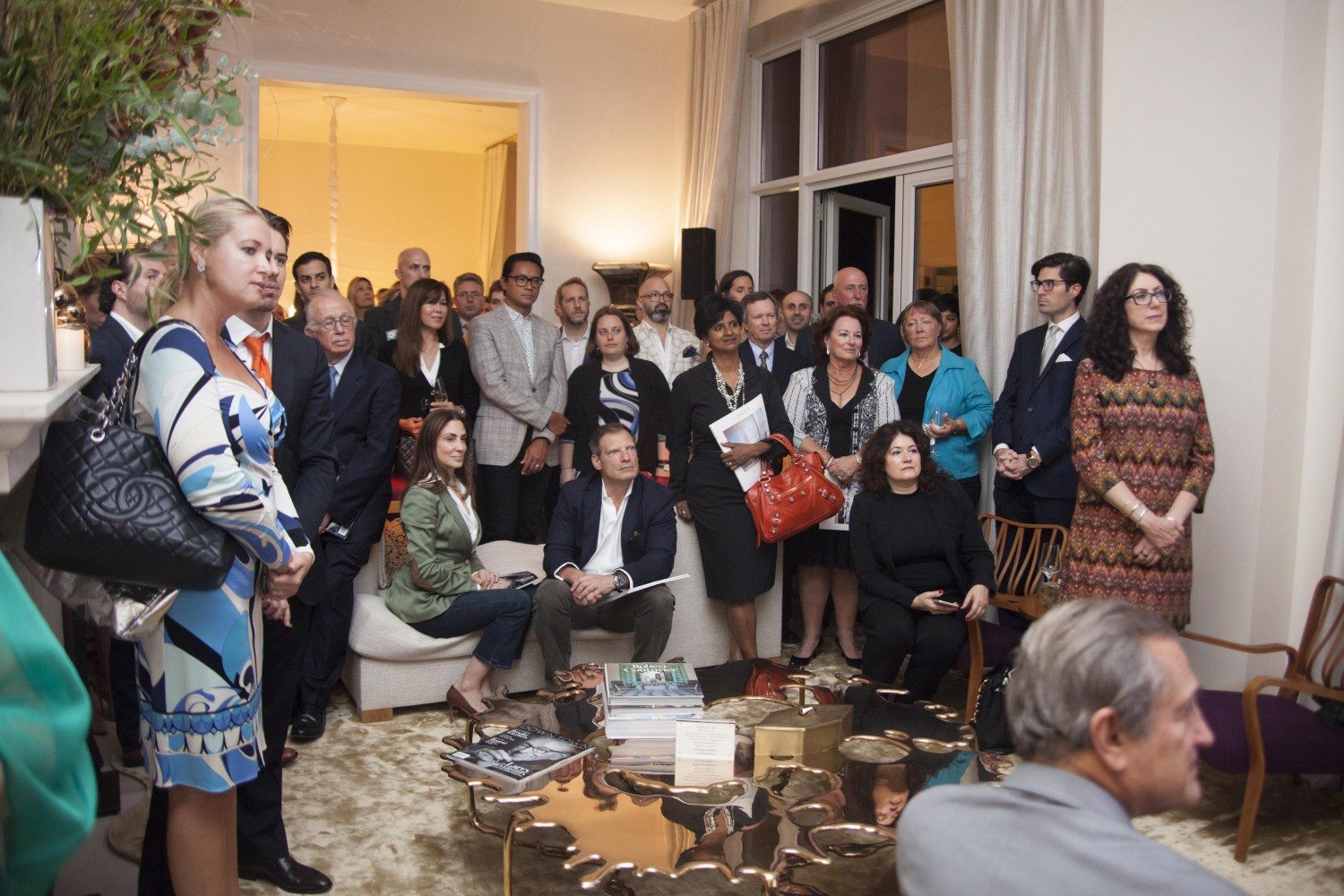 With a long guestlist, the who's who of the downtown area joined Downtown in celebration of this very special issue of the magazine. As the undeniable architect of Lower Manhattan, the man on the new issue's cover story, Larry Silverstein, was the event's special guest.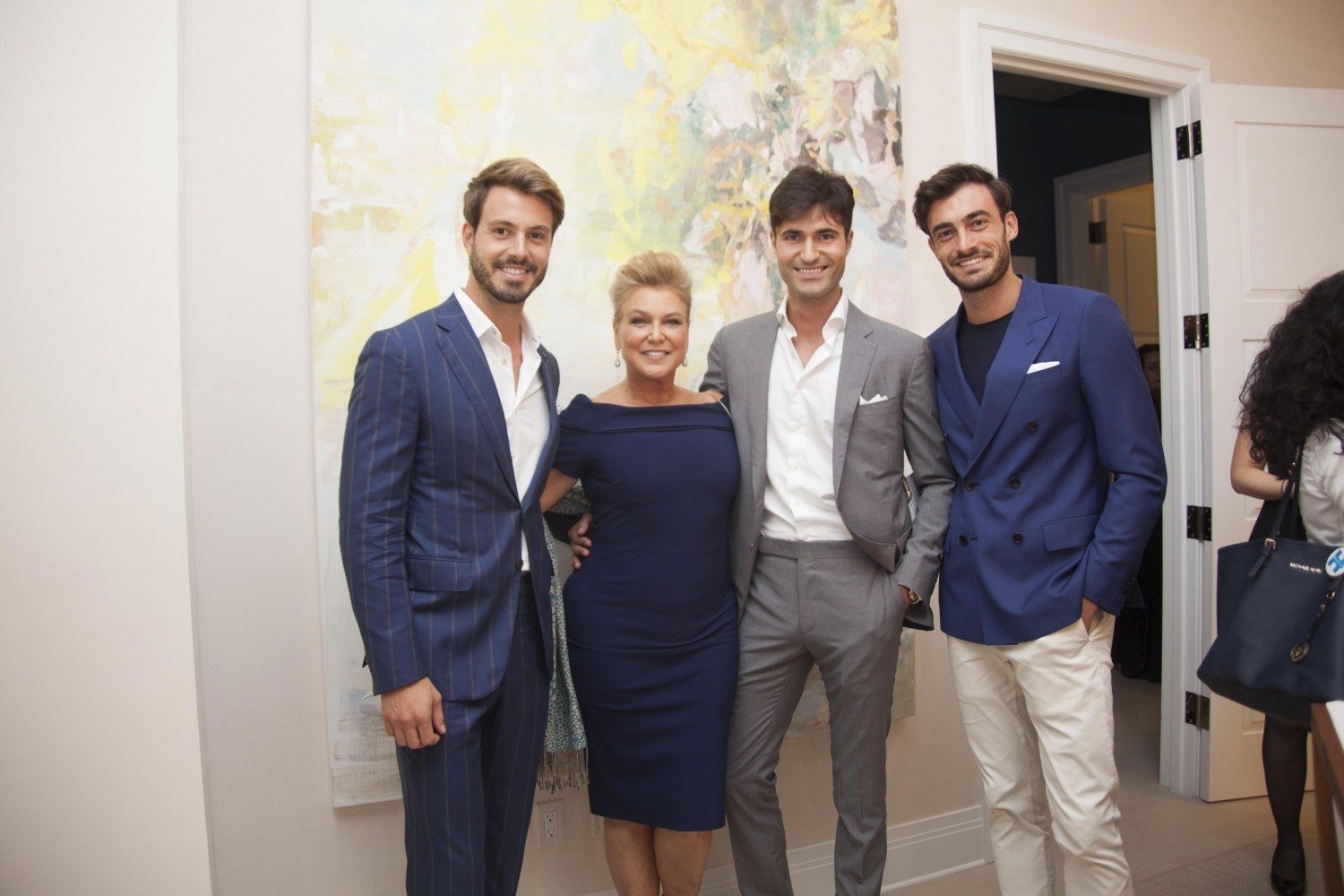 The elevators were overwhelmed with guests who included; VIPs and real estate power players including:
Pam Liebman
Chase Bank's Blake Baron
Kelly Mack
Brendan Fallis
Matthew Hranek, Men's Style Editor at Condé Nast Traveler
Amanda Ross, internationally-renowned Fashion Director
Elisabeth Holder Raberin, owner of Ladurée
Fox News anchor Ernie Anastos
Contessa Brewer
Model Alessandro Mele
Vanessa Greca
Hana Nietsche
In tribute to the aforementioned Larry Silverstein — a pillar in the rebuilding of Lower Manhattan — Downtown prepared two surprises for the evening's special guest. After Mr. Silverstein had given a speech, Downtown CEO & Publisher Grace A. Capobianco thanked Mr. Silverstein with a heartfelt video by Director & Cinematographer Zurab Katamadze and Photographer Dimitri Mais with help from the Downtown team, featuring many of Mr. Silverstein's closest friends and collaborators, both in real estate as well as in the downtown area. Friends such as Bruce Ratner, Norman Sturner and Leonard Boxer spoke to Silverstein's character, while local community figures including Jessica Lappin, Gale Brewer and Catherine McVay Hughes talked about the incredible role Silverstein has played in the revitalization of downtown. Within the video, his daughter Lisa Silverstein and her husband Tal Kerre noted how incredibly lucky they are to be a part of the Silverstein family and how both Larry and Klara Silverstein inspire them every single day. Son Roger Silverstein offered similarly-touching sentiments.
[vimeo]https://vimeo.com/189447158[/vimeo]
The second surprise from Downtown was in the form of music. When Ms. Capobianco first learned of Mr. Silverstein's love of classical music, she knew exactly who to call. Her dear friend Gregory Harrington, Ireland's most recognized violinist, who has played all over the world for celebrities heads of states and several times at Carnegie Hall. Most recently he played for Hillary Clinton.
Although it was Downtown honoring Mr. Silverstein, he spoke eloquently about Ms. Capobianco's talent, passion and incredible job she's done with launching Downtown Magazine almost 8 years ago. A much needed vehicle for the new downtown.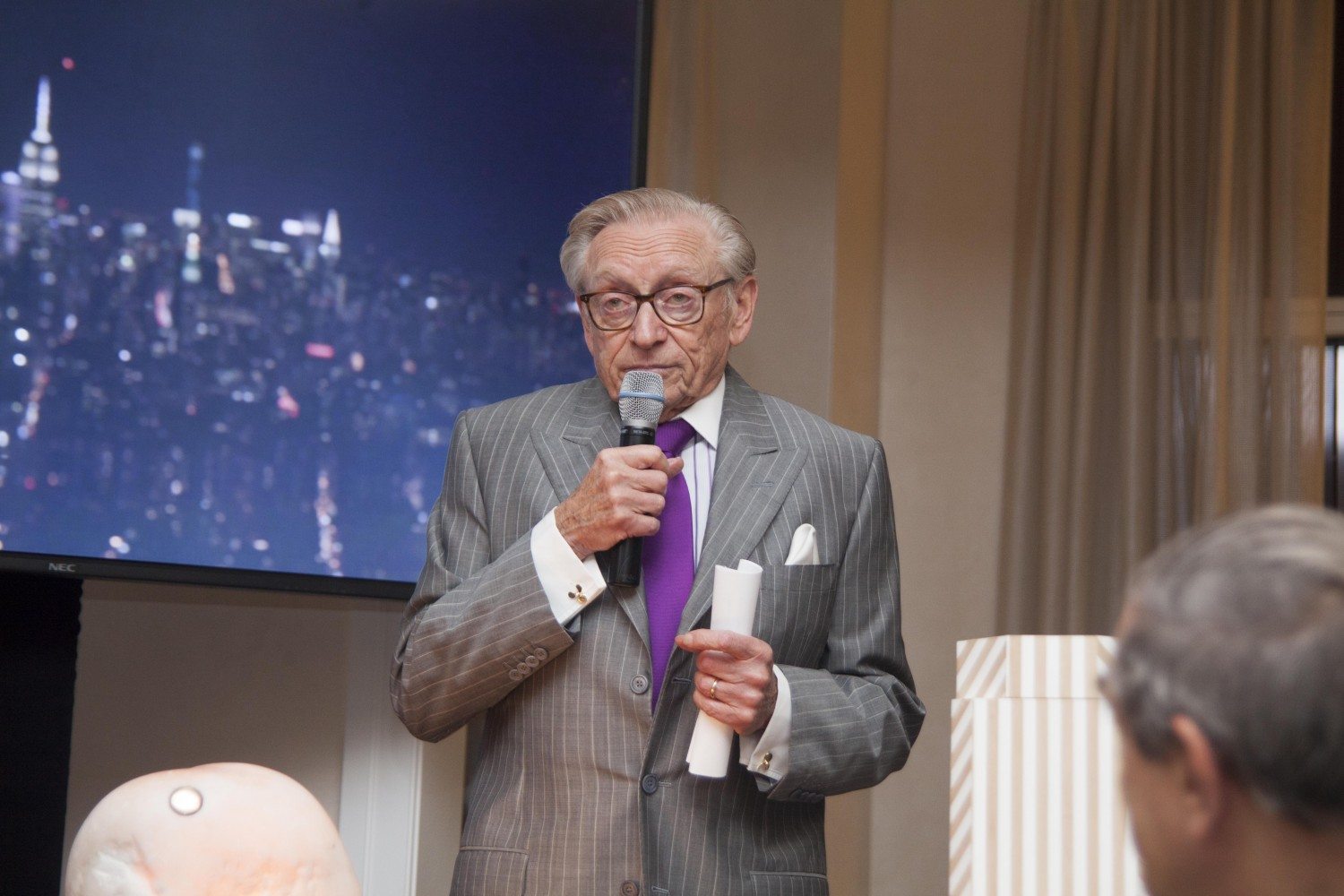 "I never expected to have the opportunity of having a magazine as spectacular as the magazine we have with us tonight and the person who is remarkably, responsibility for everything in that magazine, because the passion that she has for that magazine — the passion she has for everything that exists down here in Lower Manhattan. […A]t the end of the day, we're blessed to have the magazine and we are blessed to have her. Lo and behold I'm on the front cover, so how can I say anything negative about this magazine. The first time I came upon Grace Capobianco, I said to her 'You're a unique woman.' Unique because whatever she did, she did it with such a zest, with such drive, with such passion that I finally said to her "You know, I've never met another magazine publisher like you." She said "Well, how many have you met?" I replied "Well, you're the only one that I've met," said Mr. Silverstein as he and the crowd roared with laughter.
Diamond Jewelry provided by Barbara Novak Diamonds.
Wardrobe of Grace Capobianco was provided by La Petite Robe Chiara Boni.
Photography by Sophie Kietzmann
Leave a comment