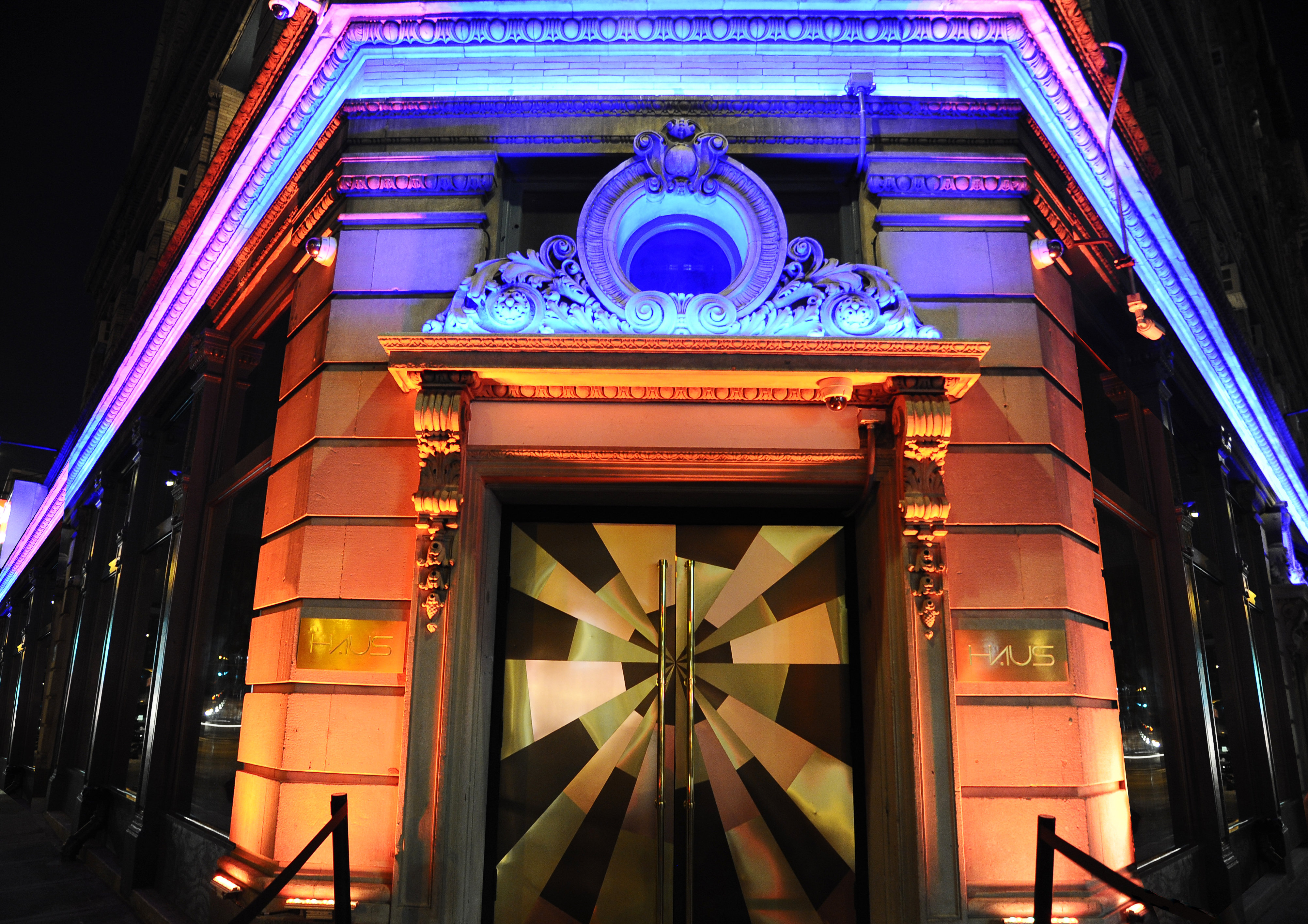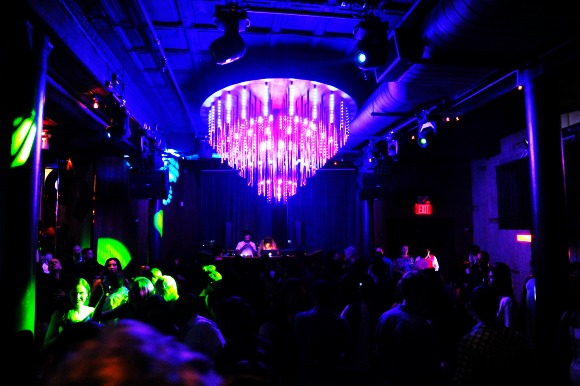 Million Dollar Chandelier at Haus
On June 25th, new TriBeca nightclub Haus opened its doors for a glamorous private preview party with DJ Chelsea Leyland. Haus creative director Isaac Elbhar, event director Kevin Crawford, and owner Paul Horowitz hosted the event. Notable guests included Carlos Campos, Victoria's Secret Model Kasia Strauss, supermodel Hanne Gaby Odiele, and Made in Chelsea Stars Stevie Johnson and Oliver Proudlock.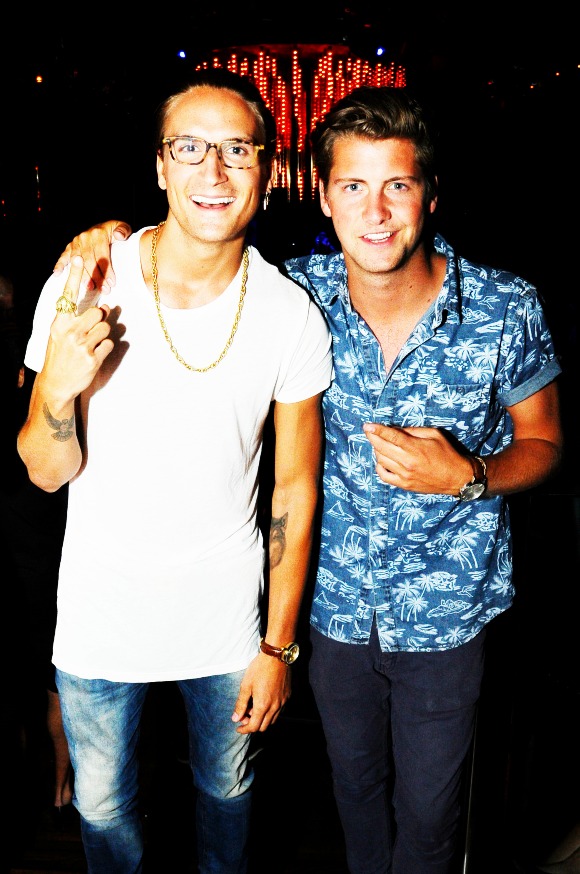 Oliver Proudlock and Stevie Johnson at Haus' Private Preview Party
The club features gorgeous, opulent décor including a million dollar chandelier in the middle of the dance floor that reflects over 16 million shades of color. The trendsetting invitees sipped on Haus' unique and innovative cocktails, prepared by lead mixologist Rael Petit, which are named after celebrities of yesteryear such as Brigitte Bardot and Frida Gallo.
The Frida Gallo 
The 3-tiered venue space provided enough room for guests to both enjoy the wild crowd and escape to a more intimate spot for a break when needed. High ceilings and comfortable leather banquets give this hot spot an elegant, yet relaxed feel.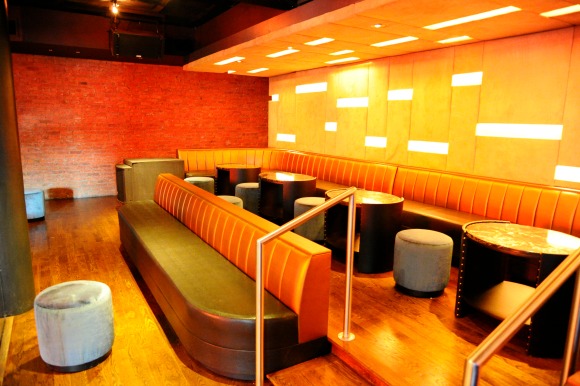 Seating area at Haus
Hit up Haus for a glamorous but unpretentious evening out. The energetic and decadent "dance palace" is located on 285 W Broadway (at Canal).
-Elizabeth Sutherland 
Photography by Sunny Norton