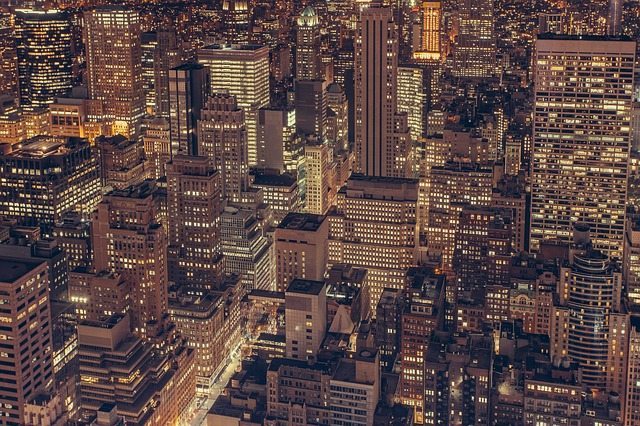 Gogobot is an innovative planning tool that tailors recommendations for places to stay, eat and play to your specific tastes. It also allows you to share your great experiences with people who have the same interests as you; people in your "tribes". Gogobot's 'GoGo This Week' feature empowers you to discover and take advantage of great events, openings and exhibits throughout the city each week. Here are some exciting events and sites to check out in downtown New York this week, courtesy of Gogobot. Visit the website or download the app for more GoGo This Week upcoming events.


1. Open House New York
Throughout the five boroughs (Check site for locations and times)
Sat, Oct 17th-Sun, Oct 18th (Check site for times)
Nothing is off-limits during Open House New York. The city will be throwing open the doors to rarely seen historical institutions and mansions, swanky hotels and apartments, boardrooms, food factories and parks for an exclusive behind the scenes look.  Check the site for the complete list of places (and events). In the meantime you will find us snooping around Google's Chelsea Headquarters, the Tudor City Penthouse (Green Goblin's apartment in "Spider-Man") and The National Lighthouse Museum. FREE (with RSVP)
Mercury Lounge (Lower East Side)
Wed, Oct 14th at 6:30 pm
There will be over a thousand performances during New York's CMJ Music Marathon. The city will be resonating with new sounds from musicians around the world. If you can make it to just one showcase, hit up Mercury Lounge this Wednesday to hear performances from four musicians you might not have heard of, but will surely love, Oberhofer, Superfood, Bird Dog and Marlon Williams. $12
South Street Seaport (Lower Manhattan)
Sat, Oct 17th from 11am-4pm
Nothing beats an afternoon spent at the South Street Seaport. This Saturday come (re)discover the culinary delights of Lower Manhattan. Over 40 restaurants will be offering samples from their sweet and savory menus. Come for the live entertainment, the fabulous views of Brooklyn Bridge and the docked ships and the fun activities. $35 for 5 tastings.  
4. Spa Week
(Check site for participating salons)
Mon, Oct 12th-Sun, Oct 18th
Spa week means pampering yourself and your wallet by taking advantage of discounted spa treatment prices from leading (and normally prohibitive) New York spas. Get pampered at L'Institut Sothys, SKN Spa, Ling Skin Care or the iconic Red Door Spa. You won't have to clock in overtime to enjoy a facial, and, with these prizes ($50), you can even treat your friend to a relaxer, you know, the one with the RBF.
Bar Primi (Bowery)
Daily for lunch and dinner
Whether Columbus really discovered America is a dubious question. There is no argument, however, that Columbus was Italian.  So, we will celebrate Columbus Day by enjoying a plate of pasta.  Our pick is Bowery's Bar Primi. Open over a year now, this laid back, super cool pasta joint specializes in, you guessed it, primis. Nothing beats a plate of their Orecchiette with sausage and broccoli rabe or the Spicy Spaghetti and Clams, especially when preceded by San Daniele Prosciutto or Stuffed Meatballs.
-Courtesy of Gogobot
If you know of great events happening in your neck of the woods that might be a fit for a future GoGo This Week column, please feel free to email details about the event to events@gogobot.com.