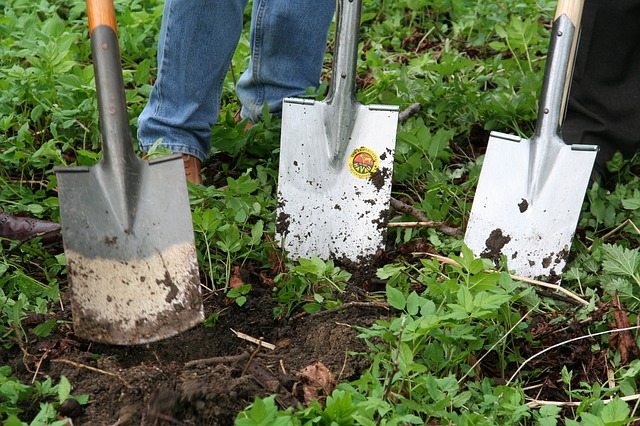 It's 1982. You are walking in a garden, feeling a brief euphoric sensation caused by the fruit trees, strawberries, vegetables, roses and hyacinths. Step by step, your feet become enmeshed with grass and dirt which begin to make soft, warm imprints on your extremities. You touch the trees, smiling as you and nature are fused together as one. The world as you know it is whole; a wonderful paradise.
A man is tending the garden. He has a white beard, purple clothing, and aviator sunglasses.
The man, Adam Purple, activist and environmentalist, has suffered a heart attack, causing him to pass away on September 15th.
Adam Purple, whose real name was David Wilkie, acquired this name during the Psychedelic Era. Born in Missouri, he attended The University of Missouri and graduated with a Master's in Journalism. He also taught at many high schools, junior colleges and at Purdue University. He was drafted during the Korean War, and was a reporter for The York Gazette and Daily in York Pennsylvania.
He also went by many other names including: Rev. Les Ego, General Headquarters of Intergalactic Psychic Police, and John Peter Zenger.
Adam created a 15,000 square foot garden, which was called "The Garden of Eden" This garden lived between Forsyth and Eldridge Street, just below Stanton Street. Everyday he would travel to Central Park on his bicycle to gather horse manure for fertilizer for the plants. It took him 10 years to build this garden, and stood for a total of 13 years. The design was very centripetal, with a yin-yang in the center and a series of arches surrounding it.
Purple was a true activist, claiming in an interview in 1983 that his garden was an "environmental work of art." As stated in Time magazine by a photographer, Harvey Wang, who documented Purple on many occasions said, "He lived by his values." He focused his ideology on Zen Buddhism, Henry Thoreau, and Ralph Waldo Emerson.
Purple lived in one of the apartments on Forsyth Street. On an ordinary day,  in 1976, his landlord left. The electricity was shut off in 1981. In 1984, it was announced that federally assisted low income housing would replace the garden. Many people protested against the idea, but did not win the battle. Purple stayed in the apartment on the ground floor for 17 years without heat, electricity or running water. He lived off $2000 a year with a wood stove, and a water supply he created. His source of income came from redeeming money from cans and bottles.
The Garden of Eve was not only an "internationally, recognized interurban earth work," as stated by Adam Purple but also a sense of refuge against the disparity occurring in the Lower East Side during this time period.
In 1999, he moved to a new place, "suburban, away from greater new york city," as stated by the New York Times where he had electricity and continued to make a mark on the world by a website he created which featured and online version of his book, Zentences.
Through the years, Adam Purple stayed faithful to his roots. He kept the culture alive in the Lower East Side by his awareness of the world around him.
-by Samantha Rice