This week, to celebrate Bastille Week, Films on the Green 2018 presents screenings of French films El discreto encanto de la burguesía directed by Luis Buñuel (July 11, J. Hood Wright Park), and Romantics Anonymous directed by Jean-Pierre Améris (July 13, Tompkins Square Park). Downtown Magazine editors sat down with Hervé Ferrage, Deputy Cultural Counselor of the French Embassy, to discuss the popular French film festival and its special connection to New York.
DTNYC: Tell us about how you got started with the French Embassy and about your current role?
Hervé Ferrage: I actually worked here at the embassy many years ago, as a Higher Education Attaché. I was in charge of promoting the knowledge of France and the French-speaking world on American campuses, as well as encouraging student mobility between France and the U.S. The position gave me the opportunity to learn about the local community while introducing them to French culture and education. It also gave me strong understanding of the mission of the Cultural Services of the French Embassy. More recently, I worked as the Cultural Counselor of the French Embassy in Hungary and as Director of the Institut Français in Budapest. At the core of all my professional endeavors is the desire to promote intercultural dialogue through multilingualism, the arts, literature, academic cooperation and research. This is partly why I returned to work for the Cultural Services here in New York, I was drawn back to the vividness of this cosmopolitan local community, and I wanted to work with this community again.
DTNYC: You run this program in three other U.S. cities, what makes New York special? Americans love French films; why do you think Films on the Green is such a success and what would you like to see to further its success?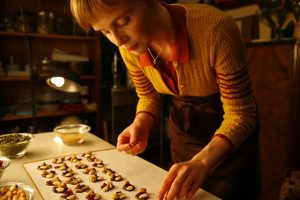 HF: Films on the Green, our free outdoor French film festival presented each year across NYC parks, is one of our programs that is the most focused on local communities fully reaching out to them rather than asking them to come to us. We have extended to additional parks over the past few years and we are this year for the first time, extending to Fort Lee, New Jersey, the birthplace of the motion picture industry and the city where Alice Guy Blaché, the French Pioneer Female Filmmaker created her first studio in 1912. Since 2017, we have begun offering a special screening in French with Spanish subtitles geared toward the Spanish-speaking community, in partnership with Instituto Cervantes and the Mexican Cultural Institute of New York. This collaboration echoes the mission of the Cultural Services to reach out to as many communities as we can in order to share French culture and cultural events. This year we will show Buñuel's The Discreet Charm of the Bourgeoisie at J. Hood Wright Park on July 11th at 8:30 pm. We created Films on the Green in New York City 11 years ago and it was a very popular program from the start. Thanks to its success, we were able to bring free French films to other cities as well. Films on the Lake is currently taking place in Chicago, featuring free screenings of French films such as Love Songs by Christophe Honoré early July and The Chorus by Christophe Barratier at the end of July. Films on the Beach in Miami and Films on the Green in Boston will take place this fall.
Americans love French films, especially the French New Wave, from Godard to Truffaut. However, a big part of our mission is to introduce audiences to cinema being produced in France today. The Films on the Green program aims at mixing the best pieces from classic French films with more contemporary offerings. For instance, this year, we are screening Jean Pierre Améris's 2010 film Romantics Anonymous (on July 13th at Tompkins Square Park), Gilles LeGrand's 2013 film You Will Be My Son (on July 20th at Riverside Park Pier I) and Jacques Demy's 1970 Donkey Skin (On September 1st in Fort lee, NJ). There is definitely an appetite in this country for French culture.
DTNYC: Over the years, because of your many cultural/film/literary programs, have you seen an increase in the interest of U.S. citizens in French Culture?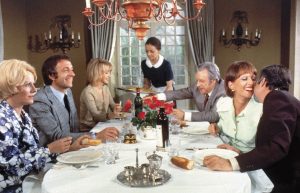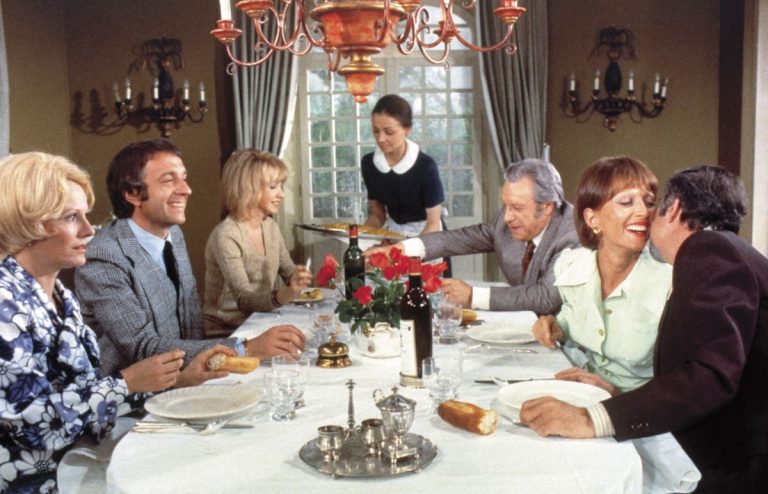 HF: We have seen many of our programs grow in popularity over the years, from Films on the Green, with an audience of nearly 6000 last year, to the Festival Albertine which, with Ta-Nehisi Coates (2017) and Gloria Steinem (2018) as curators for the past two years, drew several thousand visitors to the Cultural Services. The opening of Albertine four years ago—the bookstore and reading room of the Cultural Services, which features over 14,000 titles in French and English translation—has had a big impact on the visibility of our institution and programs. The success of these events and programs over the years shows us that there is an increasing interest from the local community in discovering the contemporary creative and literary scene of France. This encourages us to continue our mission of providing access with French authors, artists, thinkers of our time.
DTNYC: We see that you speak about partnerships with American universities; how many universities do you partner with and what does this consist of?
HF: Absolutely, Films on the Green is a program that aims to attract young audiences. We have partnered with the Columbia Maison Française since 2001. Each September, we feature one outdoor, French screening on the Columbia campus, just after Labor Day. We always try to select a film that we think the students will enjoy. This year we are showing The Grocer's Son by Eric Guirado, a relatively recent film (2007) which received very good reviews in France and the U.S. For several years, we have partnered with two student radio stations, WNYU 89.1 FM (New York University) and WHCS (Hunter College). Each year, they send DJs to the parks to spin French music before select screenings. It creates convivial mood and a laid back atmosphere before the film.  
DTNYC: What is your favorite French film? 
HF: I am looking forward to The Grocer's Son by Eric Guirado, which will be screened at Columbia University on September 3. The movie talks about a family that runs a grocery business in Provence, a single truck that travels the countryside for its customers. It is a movie that is not that well known in the U.S. and but has to be seen!
DTNYC: Why did you decide to expand the festival to Fort Lee?
HF: Given its proximity, its history as the pre-Hollywood film capital of the U.S. and its relationship to early French film industry, including the pioneering filmmaker Alice Guy Blaché's Solax Studios, Fort Lee seemed like a natural step to expand outside of New York City. Partnering with the Fort Lee Film Commission's Movies and Music Under the Stars initiative, we will be screening Jacques Demy's 1970 film Donkey Skin on September 1st at the Fort Lee Community Center. We are also honored to be awarded the 2018 Alice Guy Blaché Award in recognition of the collaboration between the Cultural Services of the French Embassy and the Fort Lee Film Commission.