What better way to spend a summer's day than by sipping cocktails at one of the city's best rooftop bars? We've rounded up our four favorites, perfect for lounging on a lazy Saturday, unwinding after work or even sneaking in a glass during lunchtime!
Back again for the summer season, the rooftop bar above Park South Hotel is an excellent choice. Lap up the sunshine while you make your way through a quirky cocktail list that'll quench your thirst. We recommend the Swamp Water or Paddle Boarding the Amazon.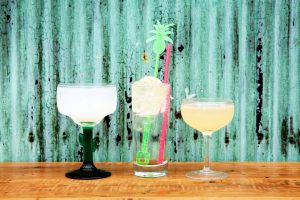 Photo courtesy of Roof at Park South
Pair with a snack of fried artichokes, yellowtail poke tacos and mushroom quesadilla from the food menu, created by award-winning chef Tim Cushman.

Photo courtesy of Roof at Park South
 The best part about Loopy is the signature cocktail; the Prosecco and Ice Pop. Choose a base of Prosecco or Rosécco and then pick your pop flavor, they change on a monthly basis. At Downtown, we're currently favoring the Blackberry Sour and Pink Lady Sangria.


Photo courtesy of the Conrad Hotel New York
If you were hoping to make a reservation, we're sorry to disappoint; it's first come, first serve. Find the popular bar on the 16th floor of the Conrad hotel, with spectacular views of the Hudson river and the Statue of Liberty.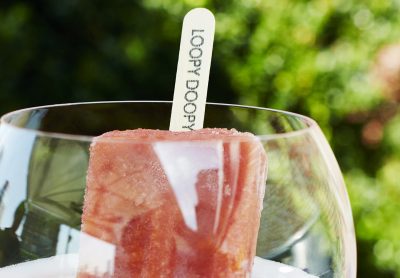 Photo courtesy of the Conrad Hotel New York
What do you get when you mix Latin passion with NYC style? La Piscine above Hôtel Americano. The Mexican grill and rooftop bar is a luxurious hot spot for the city's in-crowd. No doubt the fantastic pool has something to do with that…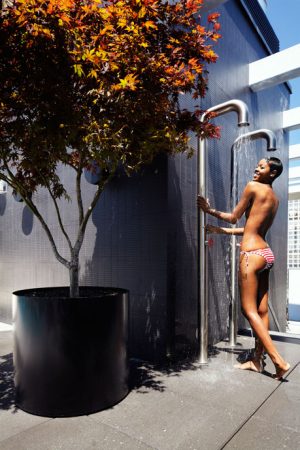 Photo courtesy of Hôtel Americano
What really sets La Piscine apart from other rooftop bars is the impeccable selection of Mexican delights. This seasons's new Coastal Mexican menu by Chef Bryan Noury reads everything from small plate aperitivos, such as scallop aguachile, to the crispy pork al pastor taco, and will leave you salivating and satiated. Complement the exotic food flavors with a shot of tequila, there are 32 to choose from!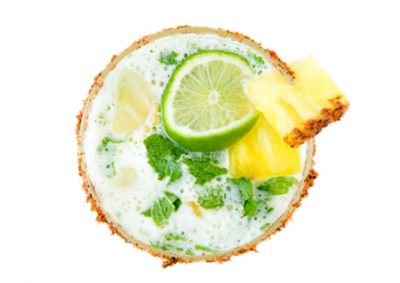 Photo courtesy of Hôtel Americano
4. Le Bain
Sometimes you just want to dance under the stars. Put on your highest heels and make your way to the Meatpacking District for an all-night party at the trendy rooftop bar and nightclub, Le Bain at The Standard hotel.
Photo courtesy of Le Bain NYC
The epitome of luxury, Le Bain has been host to some impressive DJs. Tonight, the bar is celebrating Pride with sets by Whitney Day, DJ Lina and DJ Amanda Louise. Dance, swim in the plunge pool and enjoy all sorts of debauchery.
Photo courtesy of Le Bain NYC