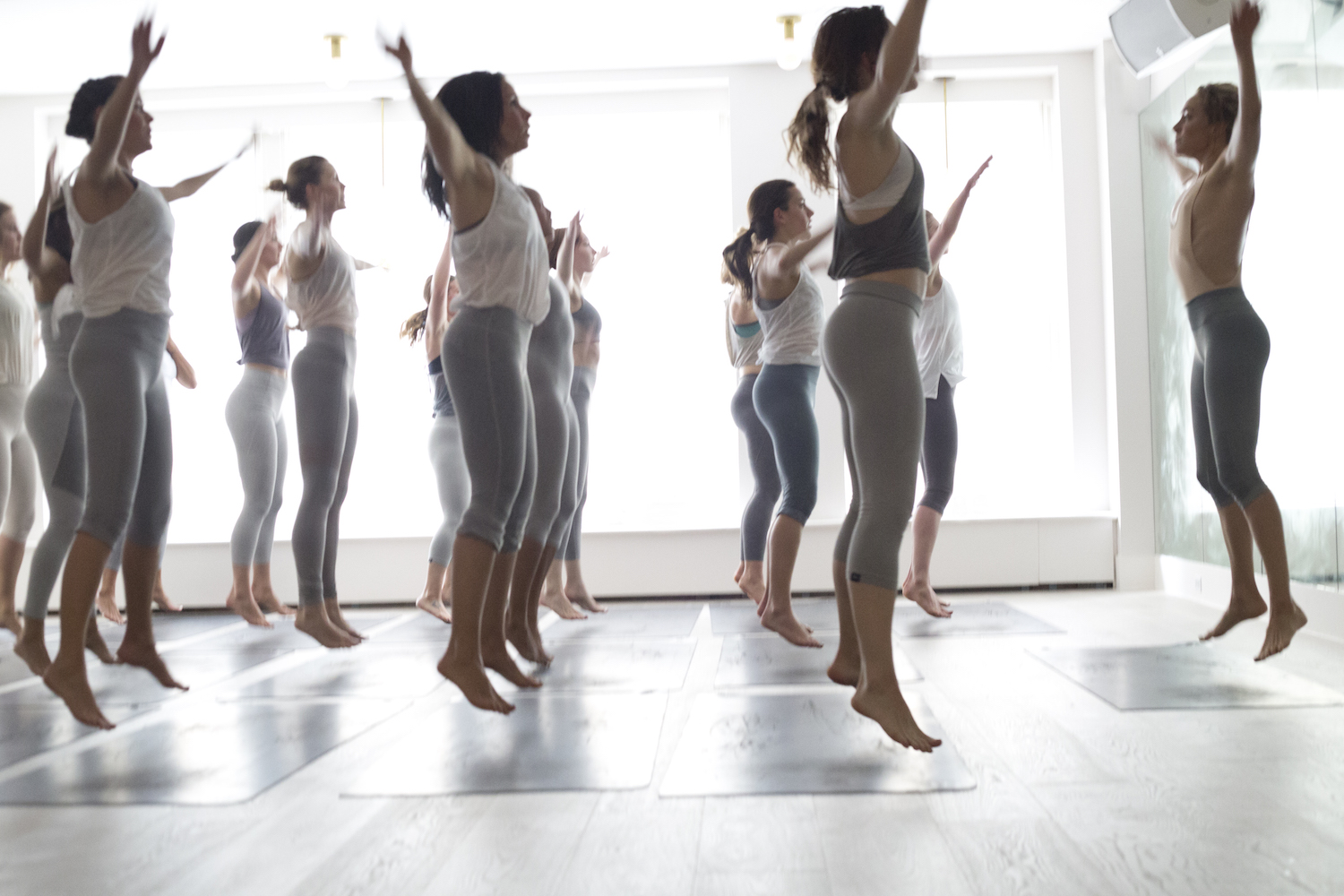 The studio is light and airy. There are blocks of crystals in the bathroom, crystal pendants framed in the entry and the light falls in through the row of long windows in the studio. It's Monday afternoon as I arrive at The Class by Taryn Toomey studio to try out The Class' cardioversion
Even though it's only Monday, I already feel like the week has been long. Anyone else feel that way on Mondays, or is it just me? See, the problem with Mondays is that Fridays are so far away. But that's really neither here nor there. We were talking about the Class by Taryn Toomey, described as a "cathartic fitness experience."
Now what exactly does that mean?
"The Class is designed with repetition; repeating of calisthenics and plyometrics — beginning from the ground up — pushes the body to become aware of its own strength while music and sound initiate a visceral release. Students are given permission to witness their own body and mind — whatever has been buried or unexpressed comes to light. The result is a deep heart-opening, physically strengthening, and mentally centering experience," explained Taryn Toomey.
While The Class has been available throughout the city at different locations since 2013, early last year it found its dream home in TriBeCa and I must say it does feel like a perfect fit. According to the website, the studio is "home to many rooms of being: an intimate fitness studio, an elegant wellness nook, a whimsical boutique, a dream hideaway."
There's a sense of calm and serenity, everything is quiet and safe.
Though the quiet won't last, I'll soon realize.
I'm there for The Class Cardio, "a 45-minute non-stop endorphin surge." Also described as a cardio-blasting and soul-shaking class that tones your body, and combines both aerobic and anaerobic training.
And cardio workouts are rarely… say, quiet and calm. The whole intention is to break a sweat, and this one definitely delivers.
As I enter the studio in which the classes are taught, the blinds are now down and I scout out a mat beside which I put my towel and water bottle. I've yet to find out how happy I'll be that my water bottle is right next to me. Shoes are off and my feet are solidly planted on the mat, as our instructor Courtney Deri welcomes us.
The light is low, and the music quickly fills up the room. Before long women around me are ohm-ing and ahh-ing. I'm not quite sure how I feel about it at first. As we take deep breaths in and release out, slowly I get into it. There's a small part of me holding back, but the studio feels safe and as the women around me get more and more into the cathartic experience of letting go, as do I.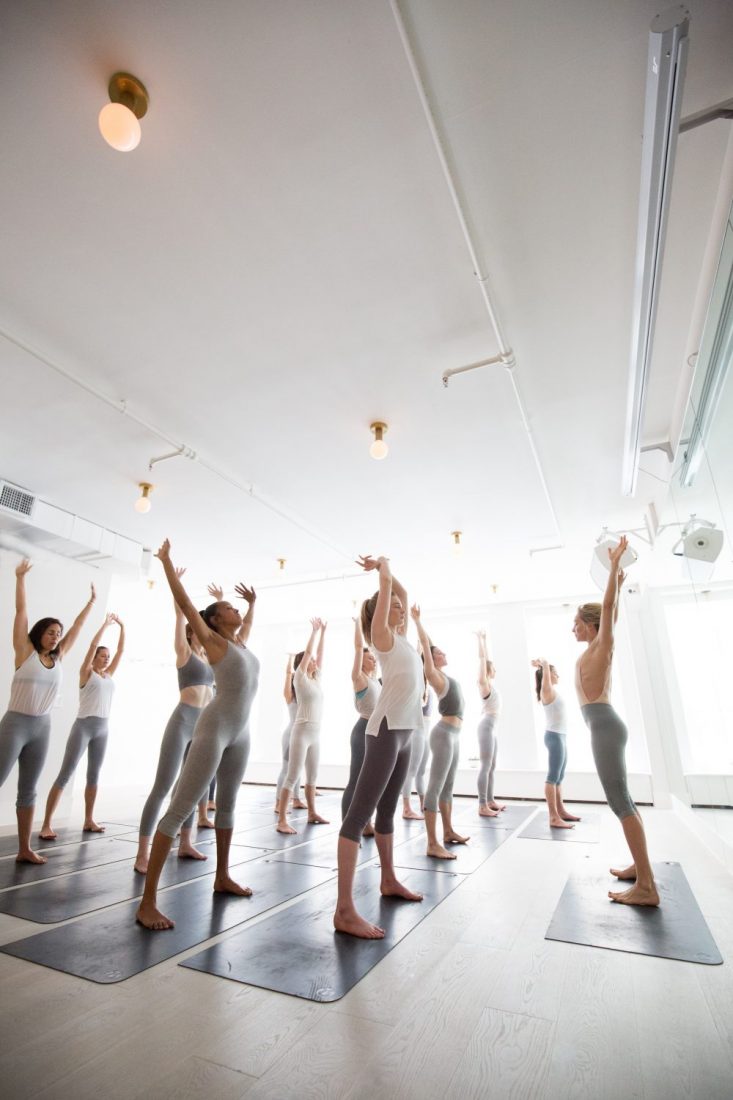 Not long after, the squats start — many of them and done fast to get that heart rate up. Throughout the class, different toning movements turn into dancing and jumping as we're encouraged to shake the day off. And while I at first feel more like Rachel running with Phoebe, there's something about the energy in the studio that allows you to just be yourself and let go of your inhibitions. Much like Phoebe.
This cardio class is fast-paced, but you can easily adjust it to fit your body — and I bet you'd be surprised at what your body can actually do. The Class isn't just about following a routine, but rather moving your body and shaking off all of your frustrations, shedding your layers and become in tune with your body through its movements — while also working up a serious sweat and toning your muscles.
"Most workout classes are ALL about the body. The Class is definitely an intense workout, but we work so much more than just the physical. We challenge the body with simple, repetitive movements to engage the mind and trigger resistance," explained Toomey.
It being a cathartic fitness experience holds true. I do feel lighter when my class is over — both mentally and physically, and I'm ready, more now than before, to tackle the rest of the week. After a shower of course.
If this post has you thinking about going, we say go! As does Toomey. Her best advice for someone taking The Class for the first time?
"Show up. Fearlessly process."
The studio offers 7 different classes, so if you're not too much into cardio there's are other class for you too. You can check out the schedule, learn more about the TriBeCa studio and find out in which other locations you can find The Class via their website.