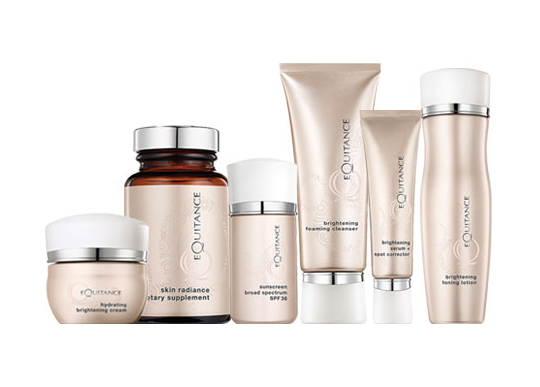 There is no doubt that when it comes to Japanese women, one of the first things you notice is their flawless skin. For centuries, the Japanese culture has epitomized radiant, porcelain skin. Their belief is that beautiful skin comes as a direct result of how you treat your body, how you exercise and the food you eat.
Keeping that in mind, the skincare collection Equitance was launched. Rooted in Japanese traditions and inspired by beauty in nature, the brand creates the ideal conditions to support skin's inner and outer vitality for a naturally glowing complexion. Founded on 18 years of landmark research, it combines balanced botanical ingredients and unique technology to release radiance in the skin.
Equitance works from the inside out. For outer beauty, the exclusive approach prescribes a combination of balanced botanicals and unique technology to deliver the ultimate skin brightening. For inner beauty, they designed a dietary supplement that creates the ideal conditions inside the body to support natural beauty.
All products are formulated with natural ingredients such as Linoleic acid, a naturally occurring fatty acid that has a measurable effect on diminishing the appearance of dark spots and discoloration, resulting in a more even skin-tone and texture. Botanicals like cherry blossom leaf extract and shell ginger extract are added to effectively hydrate the skin.
The collection contains six products ranging from cleansers, to a skin radiance dietary supplement, toning lotion, spot corrector, hydrating cream and sunscreen.
Check out the entire Equitance collection online and brighten your skin today!
 -Maria Zanetti
Hydrating Brightening Cream
Brightening Toning Lotion
Brightening Serum + Spot Corrector 
Brightening Foaming Cleanser
Sunscreen Broad Spectrum SPF 36
Skin Radiance Dietary Supplement