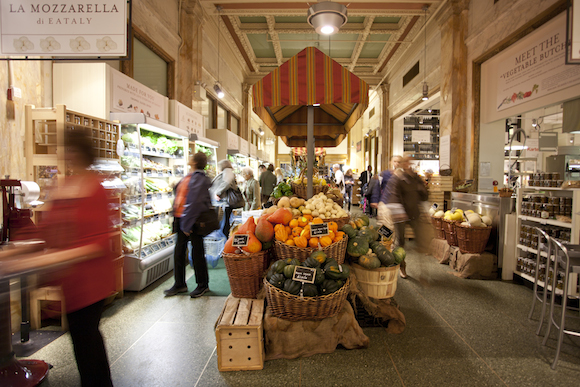 Known as New York City's "ultimate destination for food lovers to shop and taste and savor," the world-renowned food shop, Eataly, is making its way downtown.
Well, further downtown. With 16 stores worldwide, including one already here in downtown New York, Eataly specializes in bringing quality Italian products to the mouths of hungry consumers everywhere. The new and slightly smaller store is slated to move into 4 World Trade by 2015.
While its big brother in the Flatiron District has 14 gourmet, Italian-inspired sections inside, it is uncertain how many will exist in this more compact supermarket and upscale food court.
We just hope Mario Batali will bring his signature orange crocs downtown with him.
-Aaron Jasper
-Photography: Courtesy of Eataly