COLOR ME VIBRANT – EATALY FEAST DOWNTOWN NEW YORK
November 2002, the greatest concept was born from Oscar Farinetti's idea sketched on a piece of paper to what we all know today as the best place to shop, dine, order online, and take out, Eataly.
"Eataly's success is linked to our philosophy, because people can eat, shop and learn, all about high-quality food, three activities that don't coexist anywhere else. Moreover, our informal style of communication shows how direct and approachable we are, just the way people like."
The idea was simple, he wanted people to gather under one roof for high-quality food at sustainable and reasonable prices, to celebrate the Italian biodiversity, and create an informal, natural, and simple place to eat, shop, and learn. "I would say that Oscar achieved that goal"
As in the fashion world, Spring is all about color, life, renewal, the perfect time to show off your new ensemble.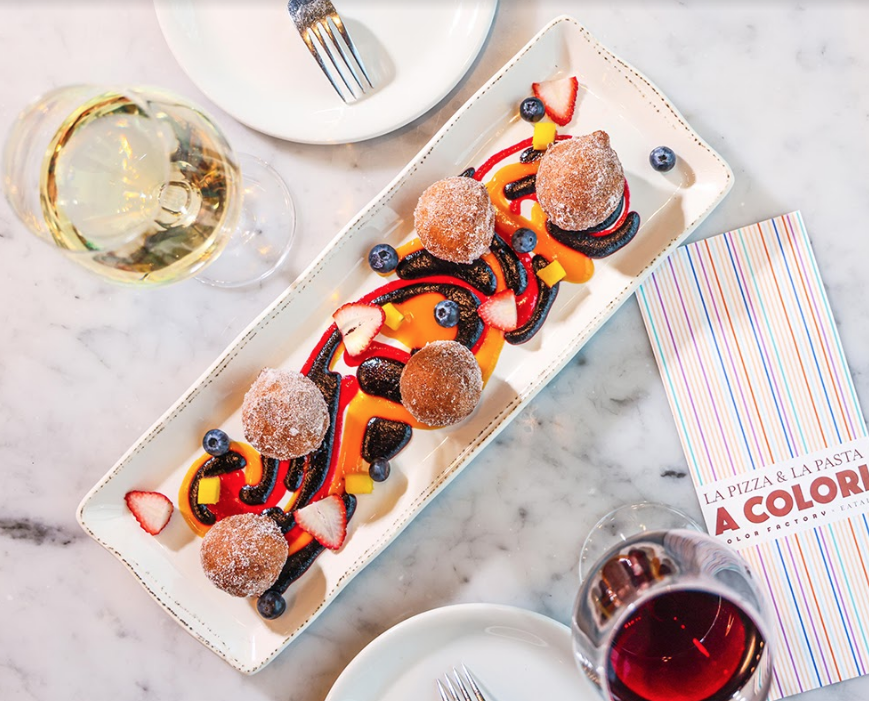 This is just what happened on April 21, 2001. Eataly & @colorfactoryco came together to invite everyone to step into a fashionable explosion of color, for a vibrant visual and taste sensory, experience at La Pizza & La Pasta A Colori.
Eataly partnered with WTC to create an augmented reality experience for their downtown, authentic Italian restaurant, bringing together the world of food and color.
Under a kaleidoscopic art installation, explore a menu of dishes filled with colorful effects from the rich golden hue of farm-fresh eggs to the emerald green of asparagus and beyond.
Slow down, look up, stop, and experience food and drink – downtown New York – in living color.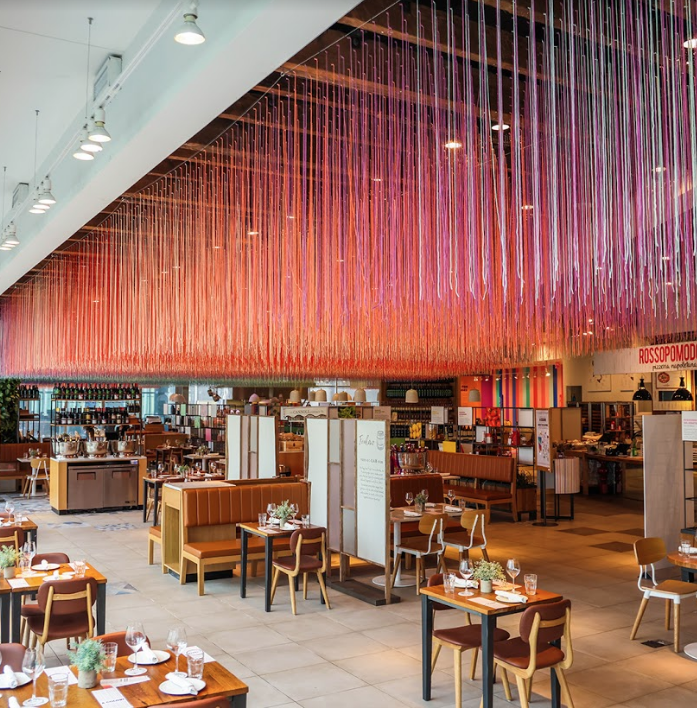 What are you doing on Friday, April 23rd?
You are booking into Eataly, for A Colori color palette of the Torino and NYC Sunset. Be sure to be on time, as the lighting will begin at 4 pm and last until midnight.
We can assure you that this will be something spectacular!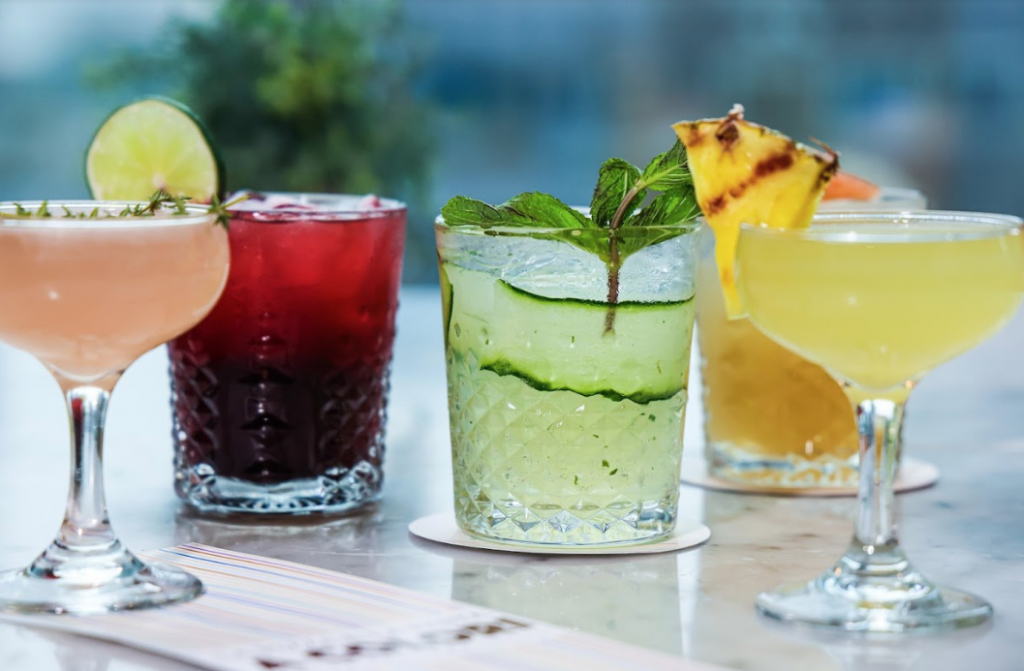 Be sure to stop for photos on the way to Eataly for dinner, post them on Instagram, and tag @eatalydowntown and @downtownmagnyc. Downtown will choose several photos to post over the weekend!
Stop reading and go book your table – Reservations are available now on OpenTable.