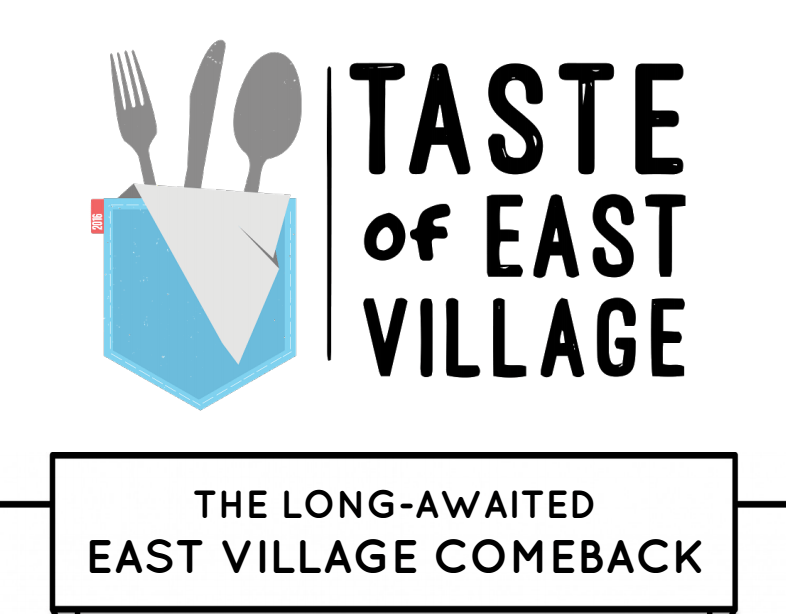 If a block party were to combine charity with gastronomic novelty, the Taste of the East Village would be the result. The first annual festival held this past Saturday, Sept. 17, featured food samplings from eateries on and around 7th Street and donated all proceeds to a tenant and small business organizing program in the area.
Created as a collaborative effort by local leaders who want to give back to the community in a substantial, impactful way, Taste of East Village comes after the gas explosion in the East Village on March 2015. After the explosion, the Cooper Square Committee assisted with the relocation of several displaced households and assisted impacted buildings with repairs. During its work, the organization realized that many small businesses, an essential part of the community fabric, were also severely-affected. Three community leaders — Cooper Square Committee executive director Steve Herrick, owner of Jimmys' No. 43 Jimmy Carbone, and Ben Conniff, co-owner of Luke's Lobster and founder of Taste of 7th Street — combined forces to celebrate East Village's eclectic character in a fun and delicious way.
Unlike a typical block party, there is no need to sink money into each booth. A set fee buys four food samplings from the participating restaurants — both old and new — which help keep the storied neighborhood's food scene on the map.
According to Jimmy Carbone, this festival was intended to be unique.
"We wanted to offer more interesting food than many New York City block parties, and food that's representative of this area" he began. "We're going beyond your mozzarella arepa."
Indeed, Taste of the Lower East Side did just that. Gastronomic offerings included lobster rolls, kielbasa sandwiches, porchetta and mozzarella bites, North African dumplings, chicken nuggets, mini cupcakes, artisanal ginger ale, french fries, and pork belly with pickled onions. Jimmy's No. 43, Luke's Lobster, Veselka, Butter Lane Cupcakes, Van Leeuwen Artisan Ice Cream, and Porchetta were among the featured restaurants.
Free entertainment during the festival ranged from poetry readings to musical performances to tequila tastings.
All of the food was donated; the cost of the ticket went to support the Cooper Square Committee. Currently, the Committee helps to prevent tenant displacement, facilitates the development of two buildings that will house 40 homeless LGBT youth, and oversees a senior program, which helps elderly residents age in place with a strong support network.
Although he says it was a good first effort, Jimmy hopes to expand the festival in the years to come.
"This is just a start," he said in his packed underground bar. "We're going to add more each year."
Comments
comments