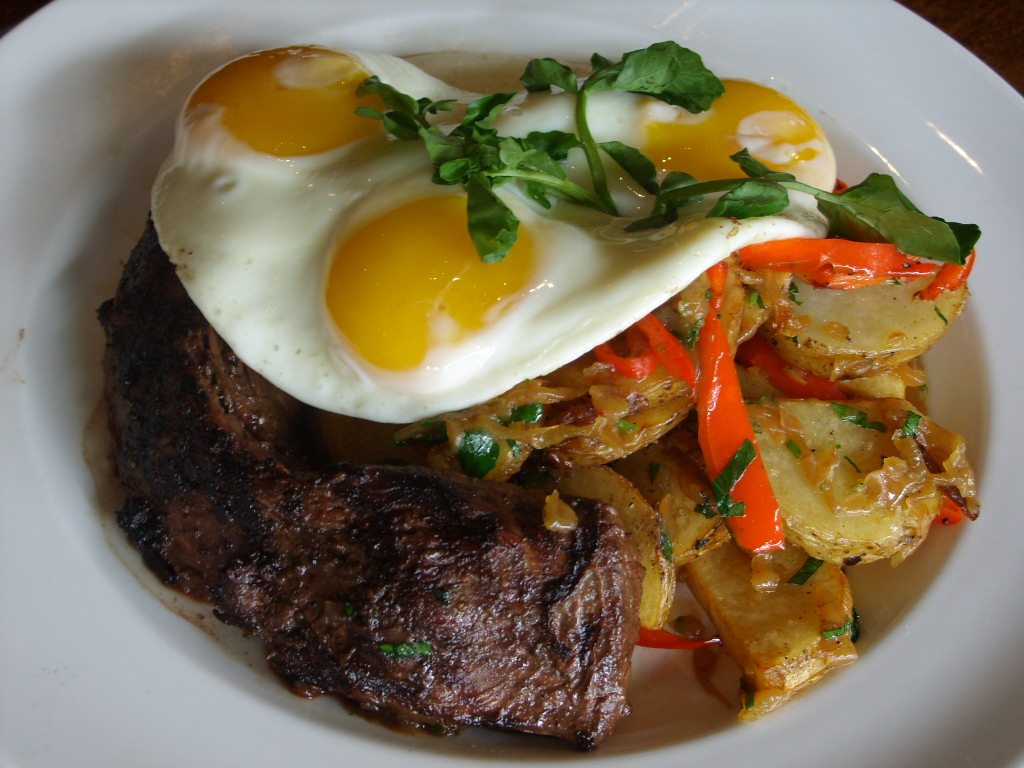 Brunch is a big part of the New York City lifestyle. There's something both luxurious and bubbly about getting brunch with your friends. The restaurants on this list feature amazing brunch menus and promise a chic dining experience. If you haven't joined in on this mealtime trend, these are great places to start. Even if you're an old pro and get brunch every weekend, it might be time to branch out and try these places if you haven't already.
1. ABC Kitchen, 35 E 18th St
[slideshow_deploy id='70821′]
This restaurant takes pride in their fresh ingredients, with all of the items in their food being pesticide, insecticide, hormone, and GMO free. They also do business with humane, regional farmers, and fair trade cooperatives. Jean-Georges is the Michelin star chef of this restaurant.
2. Freemans, 191 Chrystie Street #2F
[slideshow_deploy id='70998′]
Freemans markets their food as simple, rustic and old world inspired. It's a small, cozy space near Bowery with classic American food, including wild game, sustainable seafood and local New York produce. Their online menu states that the wines offered are made through traditional methods, organic and bio-dynamic farming.
3. Prune, 54 E. 1st Street
[slideshow_deploy id='70920′]
Prune was started by chef Gabrielle Hamilton in 1999. Hamilton was named the best chef in New York City in 2011 by the James Beard Foundation. She published a book titled Blood, Bones & Butter: The Inadvertent Education of a Reluctant Chef, which made the New York Times Bestseller List. She also wrote a recipe book titled "Prune" after the restaurant.
4. Dimes, 49 Canal Street
[slideshow_deploy id='71037′]
This artsy cafe is much different than your usual brunch destinations. With a cozy and chic space, Dimes attracts a fashionable crowd and is often called a "hipster" and "California-style" space by the press. The food is just as chic as the space; not only looking delicious but boasting good health benefits. Fun fact, they also sell flower arrangements.
5. Jane, 100 West Houston
[slideshow_deploy id='71865′]
A casual-but-elegant American bistro, Jane is known for their great value brunch. The venue invited all kinds of diners and will happily host your private events. They take pride in their ingredients, which are local, sustainable, organic and fresh, like the juice in their seasonal cocktails.
– by Laura Seaman