 You might recognize Ariel Fox, Concept Executive Chef at beloved Mexican joint Dos Caminos, from television. After all, she did win the latest season of Hell's Kitchen! Season 18 was her second round on the competition, after making it to the top three on season 6. Chef Fox joined Dos Caminos from Los Angeles and she is focused on sustainable ingredients and simple, seasonal dishes. We spoke with Chef Fox about competitive cooking, being a mom in the kitchen, and how New York has changed her style.
Downtown: What made you want to be on a cooking competition?
Ariel Fox: This time around I honestly just wanted to beat my own performance last time. But once I realized I was going to do it, I really only was going to be satisfied with the win! I love challenging myself and I wanted to be an inspiration to my peers and to my team at work. It was very cool to watch them watch me with such enthusiasm!
Downtown: What did you learn about yourself by being on television?
AF: I learned this time around that I definitely know who I am as a leader, a chef, and a woman. There is something very peaceful about realizing that you don't need to change who you are for the camera. Although it still gives me butterflies every time a camera is about to roll, I am never worried about doing or saying something I don't believe in. Downtown: How can a small chain like Dos Caminos best practice sustainability?
AF: At Dos Caminos, do our very best to make sure we limit our carbon foot print as much as possible while still maintaining the quality that we stand by. We work with multiple local purveyors to make sure that we are sourcing from people that use best practices. Dos Caminos also commits to remaining authentic with a lot of ingredients so we source a lot of products produced in Mexico. We make sure we know exactly who and where these items are coming from. We have little to no waste here at Dos. We use absolutely everything in some sauce or marinade or another component.
Downtown: How do you balance being a mom and an executive chef?
AF: One minute at a time, literally! Things change minute by minute. Trying to juggle child care while working chef hours is a challenge. Both my fiancé and I are in the hospitality business so it is all about juggling the schedule. Family is very important to me, so I want to make sure I am always there when my daughter wakes up, and there again to put her to bed if I can. As long as I spend some quality time in early morning and at night with her, I feel that I maintain the bond and it gets me through the day. The traveling is where it gets rough, I don't like leaving her.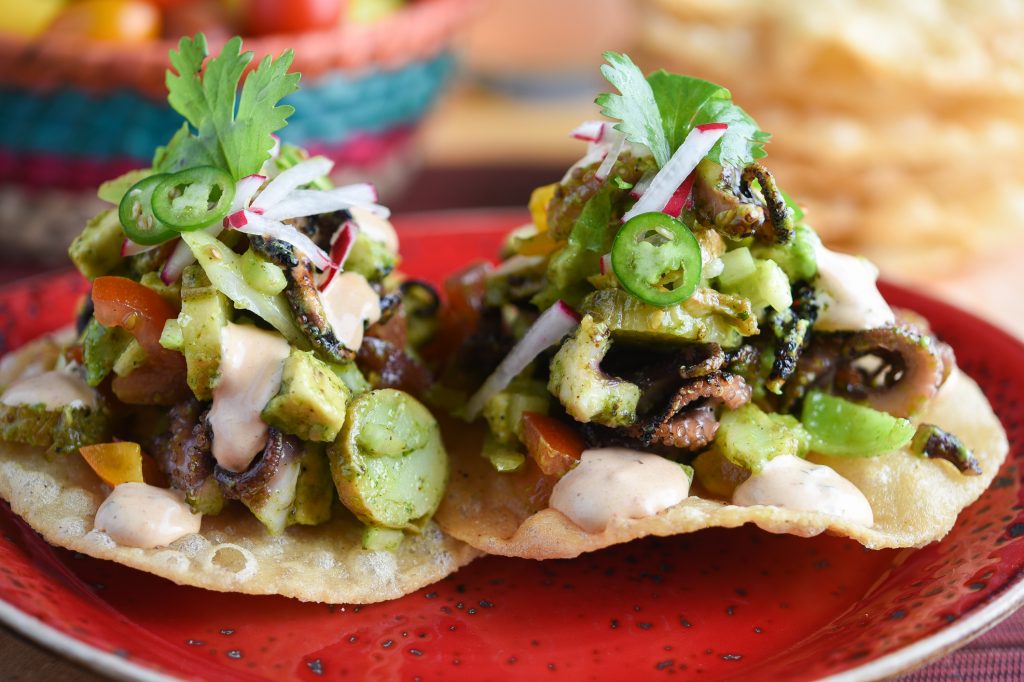 Downtown: How do you keep the menu at Dos Caminos innovative?
AF: I change the menu twice a year. I'm on my third change since I started here. I stay abreast of food trends through being VERY involved in the restaurant and chef community as well as being active on social media. I feel that I always bring a touch of what's popular and new at the moment and combine that with tradition, authentic flavors, and techniques. I'm really excited about some of the dishes I am going to put on the menu for the summer!
Downtown: What lessons from Hell's Kitchen are you taking back to Dos Caminos this time around?
 AF: Don't play it safe or boring. Always stick to your quality standards, never cut corners or compromise ingredients. Know your audience. Own the chaos of this business and use it to fuel the fire!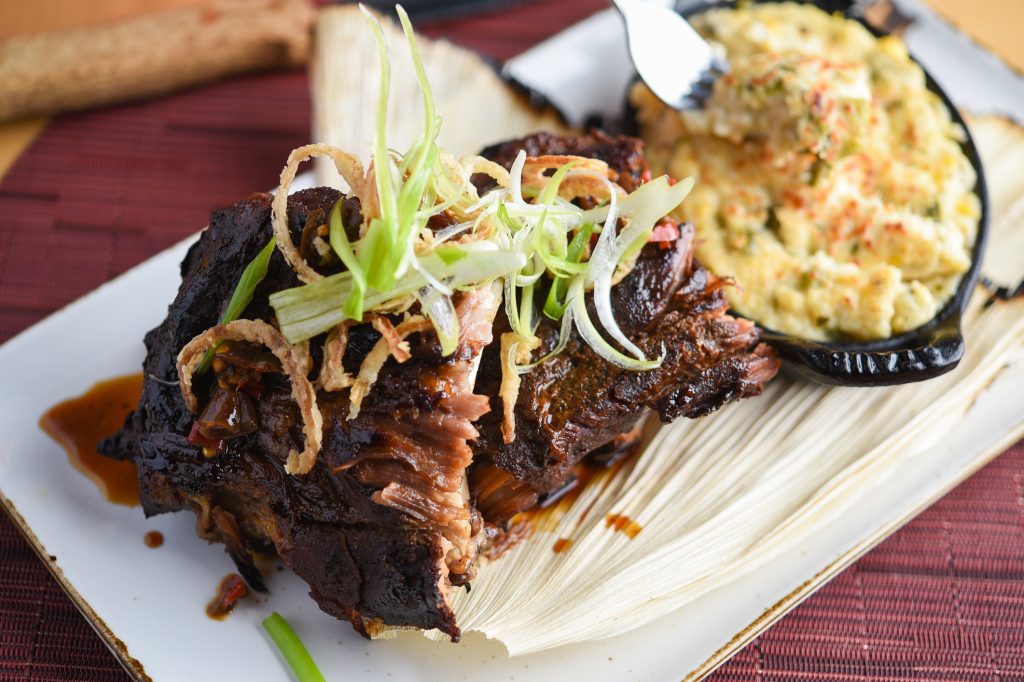 Downtown: What influence has moving to New York had on your cooking?
AF: My competitive nature has multiplied since moving here. There is so much competition, and New York is always on the front line of any new culinary trend so I have to keep my game strong 24/7.
Downtown: What's your favorite flavor of margarita?
AF: Spicy!!! Jalapeno
Downtown: If you could only eat one item on the Dos Caminos menu for a week straight what would it be?
AF: Definitely the Baja Surf and Turf Tacos! They come with bacon guacamole, skirt steak asada AND beer battered shrimp…doesn't get much better than that!