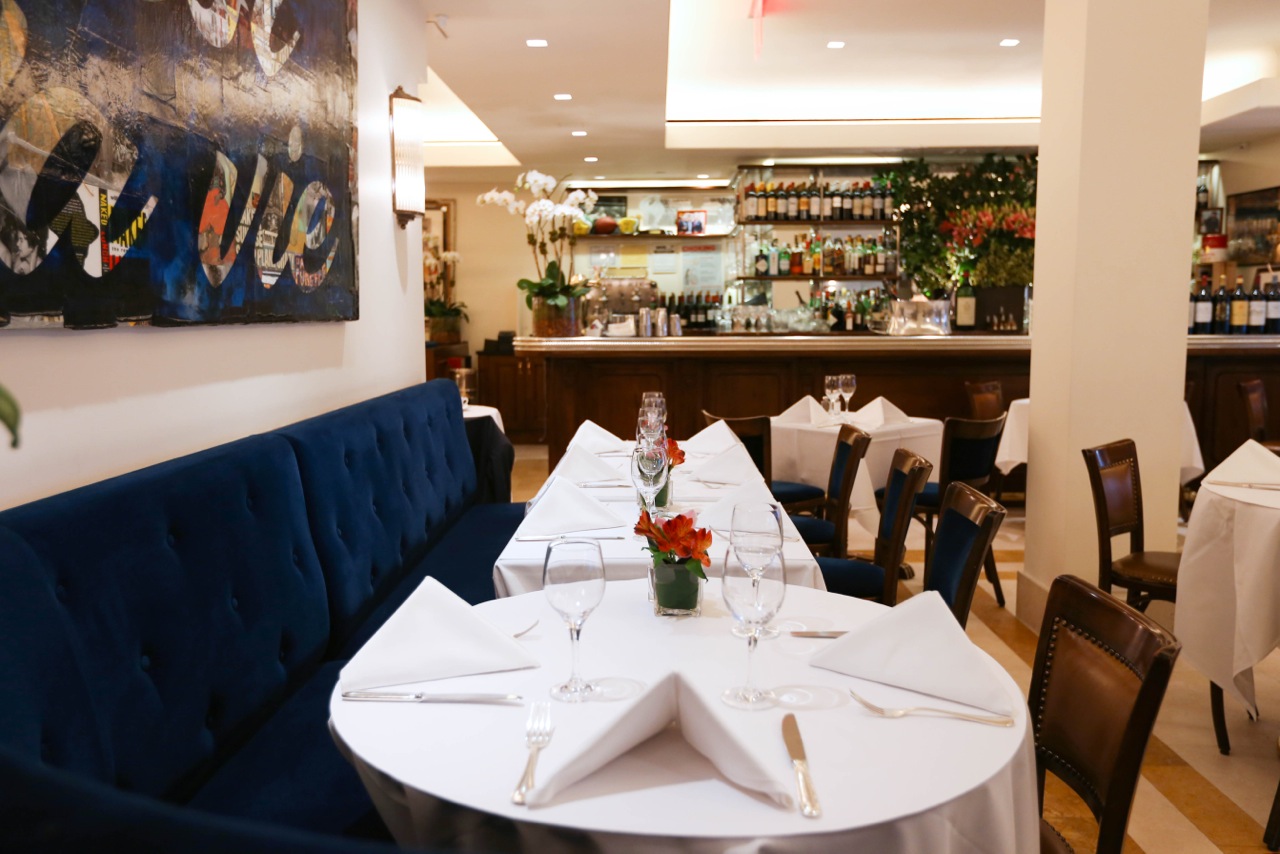 If you're ever looking to catch a little break from Downtown (why would you?), we highly suggest you use it to have dinner at Le Bilboquet on the UES.
In October 2013, Le Bilboquet reopened in an impressive locale just blocks away from its original location of 27 years. We can certainly attest to the fact that Le Bilboquet is the place "to see and be seen" — each time we've dined there, it's always the who's who of New York, from former NYPD Commissioner Ray Kelly and his wife, to President Bill Clinton, Jamie Foxx, Hugh Jackman and Sting, to name a few. 
Le Bilboquet is owned by Philippe Delgrange, with partners as famous as their guest list, such as billionaire Ronald Perelman, real estate investor Steve Witkoff, and musician Eric Clapton. The bistro seats 110, in an atmosphere that's intimate and chic, with eye-catching pieces of post-modern artwork that pops on the walls. The wait staff are superb, informative and fun, and you do not have to wait long for your request to be filled. French is the spoken language, although you will hear several others — if you didn't know you were in America, you would swear you'd been transported to Europe. The food is French bistro, with standards like foie gras, steak, fresh fish and Moules-frites.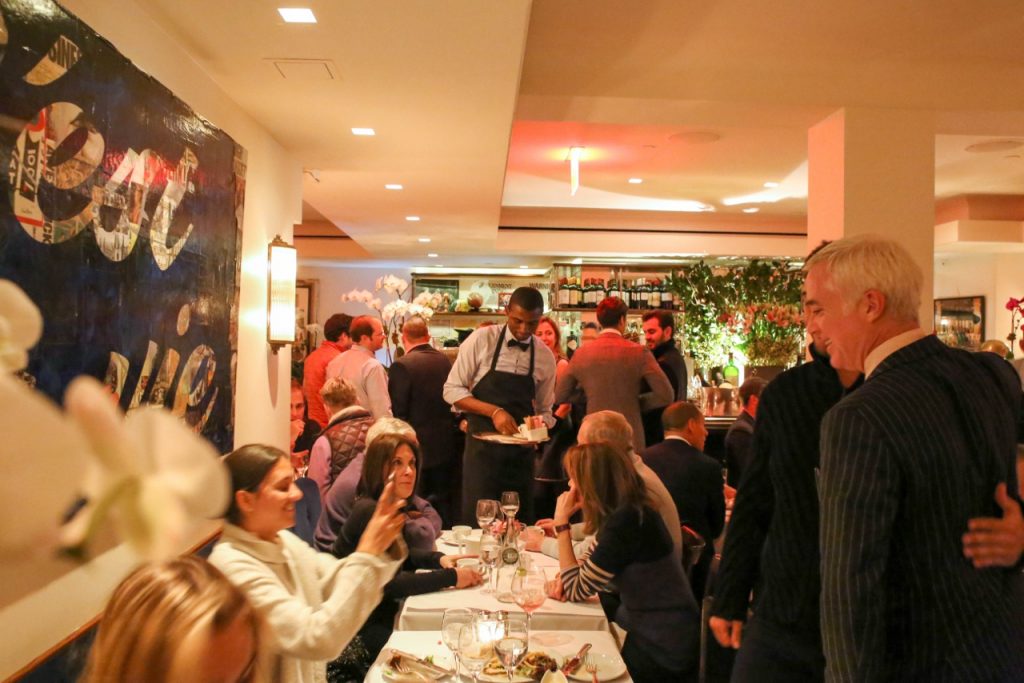 This particular evening, I was craving steak and fries, when the waiter, as well as PR director Karine Bakhoum, insisted that I try the Cajun Poulet. Not what I had in mind for a French bistro, but I'll give anything a try once. Whenever I'm in Paris, I always go for the Poulet, as certainly the French know how to make chicken taste like a million dollars. I must say, the Cajun Poulet did not disappoint… it was buttery, tender, and full of flavor. For dessert, profiteroles are an all-time favorite of mine, and as we sat there savoring each bite, the mood changed, the music kicked up, and the place went from a bistro to nothing short of merveilleux —  everyone was singing and dancing beside their tables. Now, that's my kind of place!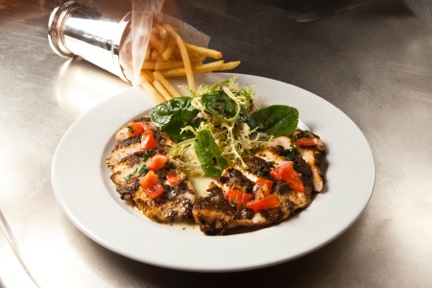 Although the night was just ramping up, I had the pleasure of asking Philippe a few questions.
What are you personally looking forward to this year during the holidays?
Philippe Delgrange: I'm looking to share special moments with my patrons, friends and family. We have to appreciate the many blessings we have, especially during these dark times. Life is still beautiful at Le Bilboquet, and for that I am grateful.
How do you prepare each year for the holiday menu, and what was the inspiration behind this year's?
PD: We offer our a la carte menu all year, as there are so many signature dishes our patrons rely on being there, but we offer holiday specials like Dover sole, lobster and risotto with black truffles, to name but a few. We always have something special to offer.
For a new guest, what do you highly recommend as a must-try?
PD: Most definitely the Cajun Chicken, as this is our international bestseller among others like our Steak Tartare, our Tuna Tartare, and our Escalope de Veau au Citron, as well as the Crab Avocado Salad.
How would you describe Le Bilboquet?
PD: It is a home away from home for our customers, as there is always a feeling of joie de vivre and bien être.
We are thrilled about the new cafe, any comments for our readers?
PD: It is a little jewel that pleases all the senses, and filled with beautiful and delicious treats. Our kitchen will be opening soon, and we will offer table service with an expanded menu. Our gourmet mini baguette and brioche sandwiches and salads are made daily, and our bread is baked fresh several times a day.
For New Year's Eve 2017, one of our top destinations to book is Le Bilboquet.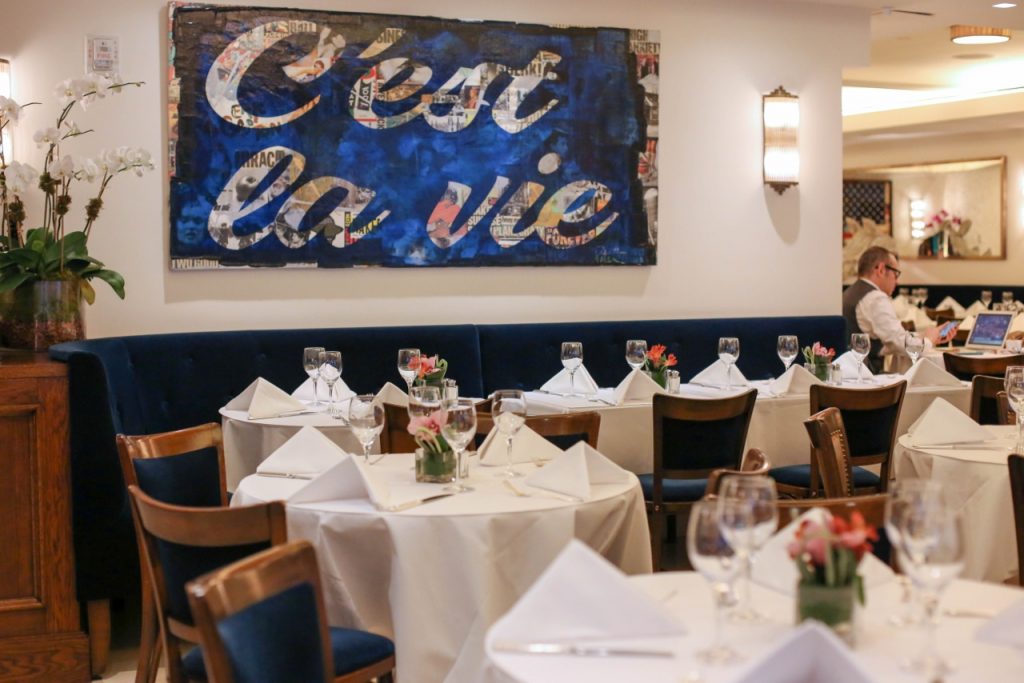 Le Bilboquet's New Year's Eve Dinner will make your mouth water. Here's what you can expect.
Amuses-Bouche
~Choose One:
Le Tartare de Thon
Maine Lobster Salad, Vegetable Macédoine & Tarragon Mayonnaise
Foie Gras Terrine, Toasted Brioche
1⁄2 dozen Oysters
Creamy Polenta, Porcini Mushroom Fricassée & Black Truffle Shaving
L'Assiette de Saumon Fume
Chestnut Velouté, Braised Chicken Wing
~Choose One:
Filet of Dover Sole and Shrimp, Mushroom Duxelle, Spinach & Lobster Sauce
Striped Bass, Potatoes Leek & Fresh Black Truffle
Le Poulet Cajun
Roasted and Glazed Rack of Veal & Winter Vegetables aux Gratin
Sautéed Beef Tenderloin, Truffle Sauce & Pomme Pont Neuf
~Sweet Selection
Book it soon, as tables will not wait for long!