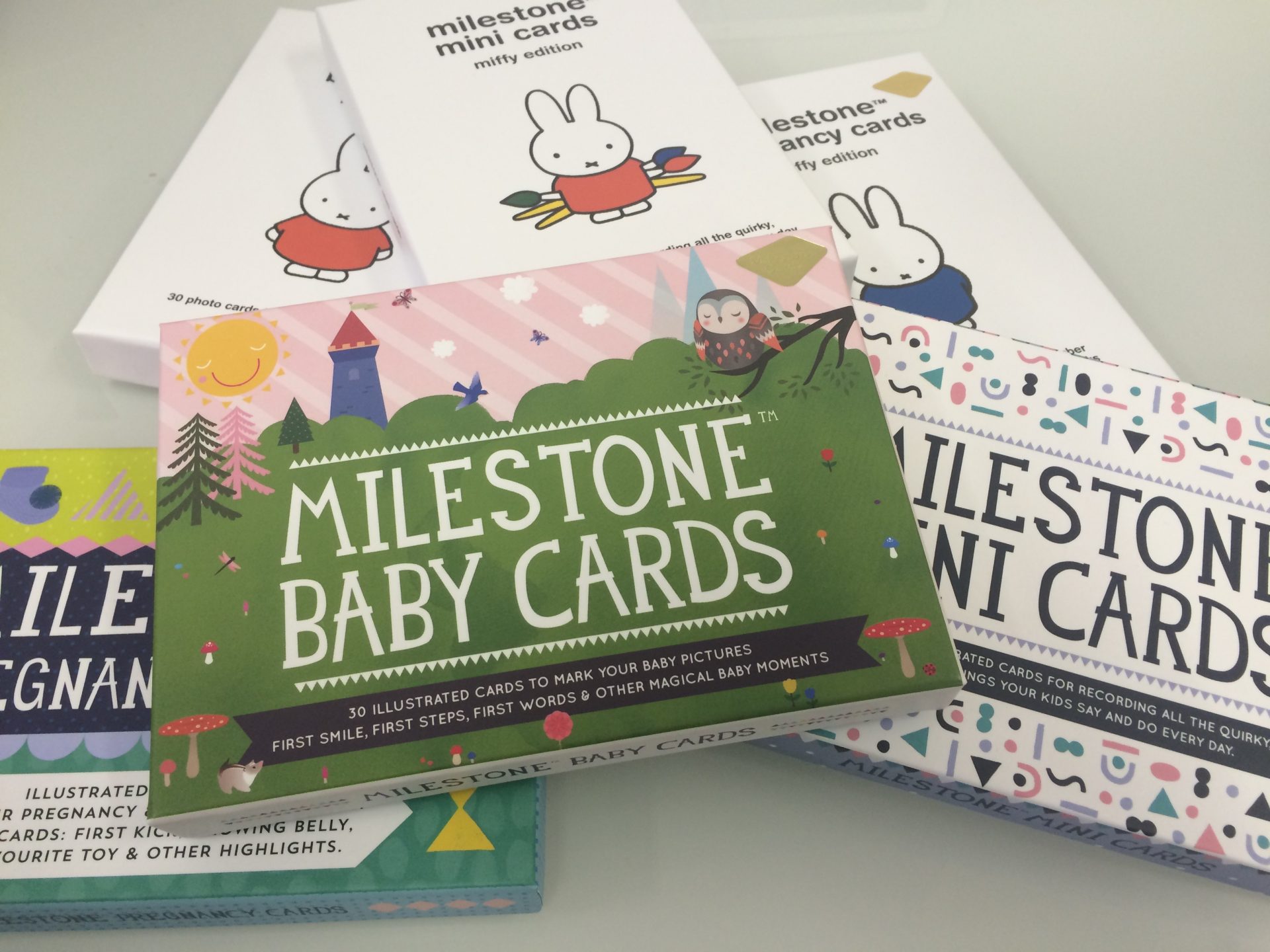 Parents wanting to document every precious moment can turn to Milestone™ Baby Cards, an adorable, fun, and convenient way to mark the stages of childhood.
Milestone™ cards are printed with endearing graphics and phrases, highlighting typical childhood milestones, such as "laughed for the first time," "your first outfit," and "12 weeks."  Parents then take a picture with their child and the card together so they have a photographic remembrance of all of the "baby's first" moments.
The concept was created by mom Gemma Broekhuis, who realized there was a need for the cards, as she attempted to document her son's first milestone moments. Broekhuis wanted to document the first time her baby rolled over and decided to handwrite the milestone and date of the event and took a picture with it. She continued to do this with all of her baby's firsts, and the Milestone™ line was born. Each card is eco-friendly, printed on Forest Stewardship Council® certified paper and 70 percent of the ink that is used is created by vegetable oils.
Milestone™ makes documenting all of baby's firsts easier; the cards have a minimalist pre-printed design which save busy parents from having to handwrite cards when a picture perfect moment can happen at any given moment. Having pictures with the cards makes organizing cluttered baby books easier. And, the gorgeous font and gender neutral graphics allow parents to not worry about writing the message in perfect penmanship and instead allows the photo and the pre-printed message to do all the work. The line has built a strong social media presence as well. Parents around the world have posted their images online and are encouraged to share their Milestone™ pictures on Instagram @Milestonecards.
The cards come in the Milestone™ Minicard line, Milestone™ Pregnancy cards line, and licensed Miffy edition. The pregnancy line allows expecting mothers to mark their pregnancy milestones, such as moments like learning baby's gender and marking their bellies' grow week by week. The Miffy cards have the same content as the main line, but feature Dutch children's character Miffy, an adorable baby bunny. The Minicards are smaller cards than the main line and have lines where parents can fill in their own moments.
Parents can expect a new line of for toddler milestone moments this summer. The cards are available at Barneys New York, Giggle, Nordstrom, and select specialty boutiques.