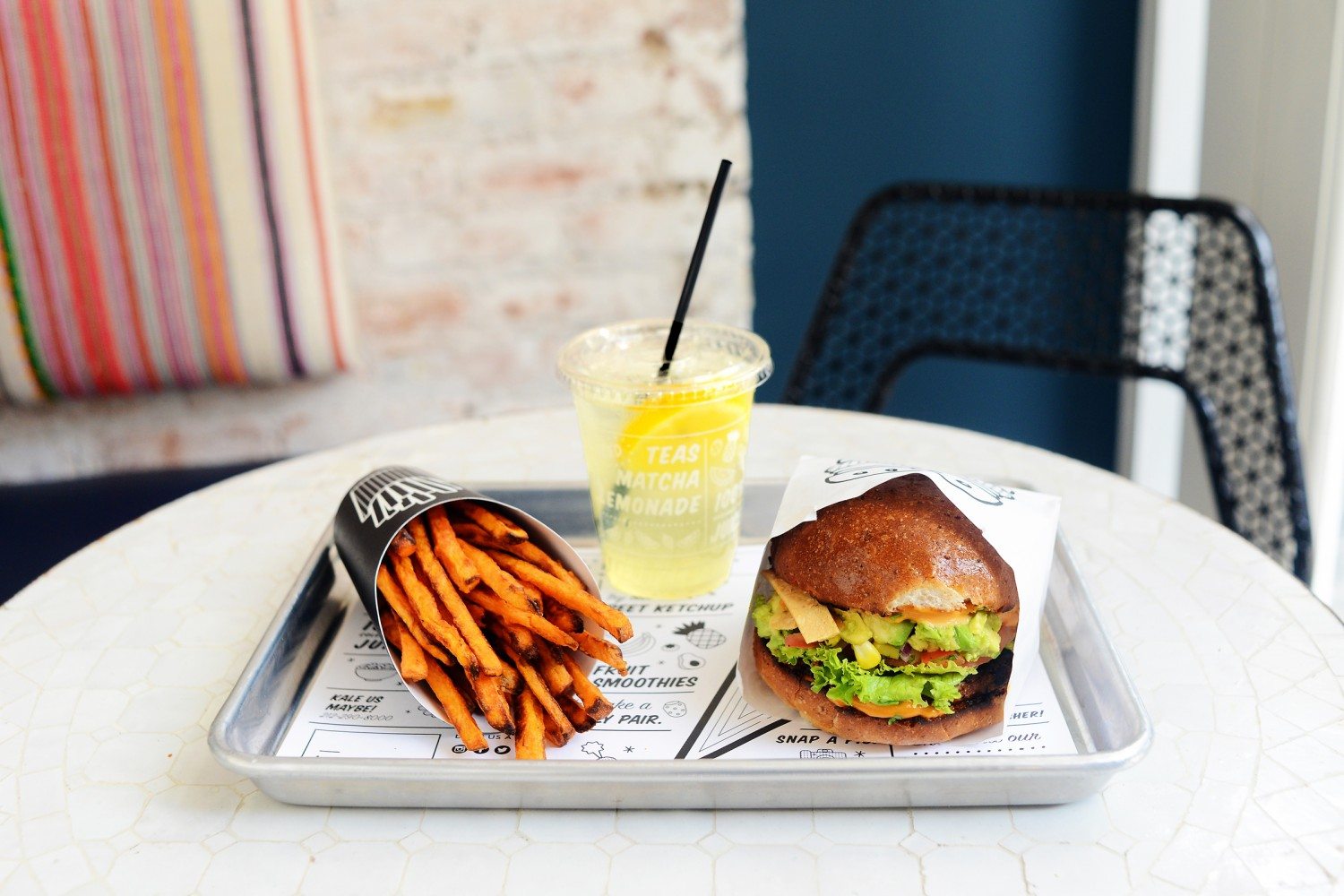 Vegan chef, Chloe Coscarelli has a mission: mainstream meatless. After winning the Food Network's "Cupcake Wars" and publishing three vegan cookbooks, the 27-year-old has decided to move beyond teaching people how to cook and is now cooking directly for them.
On July 28, her fast-casual vegan restaurant, by CHLOE, opened its doors, hoping to enter the untapped market of healthy, all-natural and accessible vegan cuisine.
Tucked into a quaint corner of SoHo at 185 Bleecker St., the new hotspot has received overwhelming approval from its customers, who have likened it to a vegan Shake Shack, only cuter. In its first week open, lines for lunch and dinner have been out the door.
"I don't think I ever in my wildest dreams expected this many people to come," says Coscarelli, wide-eyed and smiling. "And it's great because the response is amazing and everyone's loving it. We're just trying to keep up!"
The restaurant is open for lunch, dinner and late night, serving everything from the fan-favorite "guac burger", a black bean and sweet potato veggie burger loaded with toppings, to Chloe's favorite sweet potato mac and cheese and, of course,  lots of kale.
The complete menu features a wide variety of hearty sandwiches, soups, salads, pastas and more. For the customer on the go, a refrigerator case beside the counter conveniently stores pre-packaged menu items and beverages. With dairy-free ice creams, cheeses made from homemade nut milks, cold pressed juice cocktails and a complete bakery, by CHLOE is just as much an omnivore's delight as it is a vegan's euphoria.
A lifelong vegetarian and a ten year vegan, Chloe says that as a busy New Yorker, she struggled to find vegan cuisine that satisfied her tight schedule, appetite and preference for unprocessed foods.
"A lot of other quick-service vegan, they rely more on more processed products, or fake meats and cheeses," Coscarelli says. "I found in being vegan for so long that the way to break through to the mainstream is to show them that you can use delicious recognizable ingredients like vegetables and grains and nuts, and it's all about the flavor."
That's why by CHLOE is trying to be the first fast-casual concept that does everything in-house. Very few items are outsourced, and all of the food is prepared according to Chloe's very own recipes. As Chloe put it, "a lot of time and love goes into every little detail."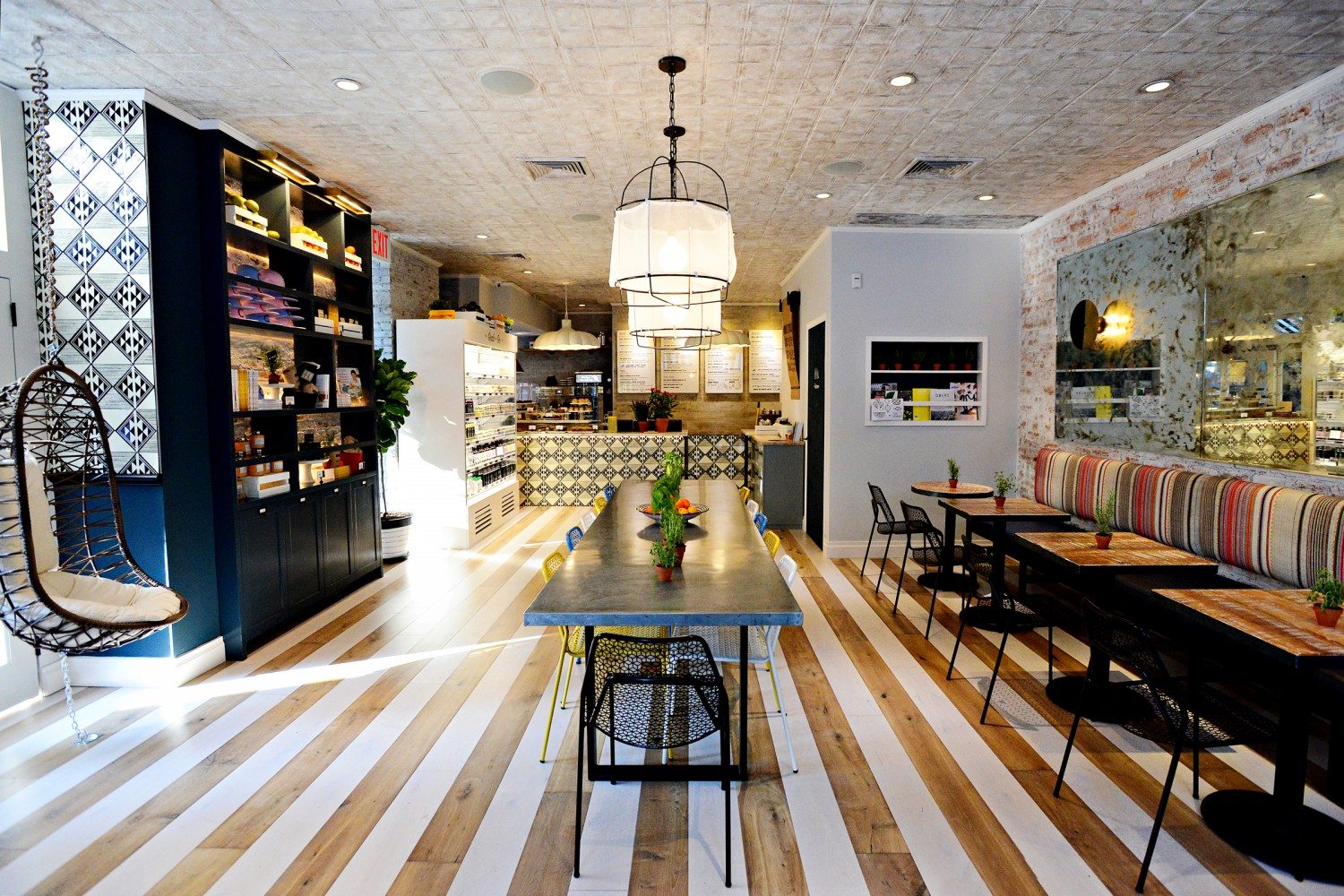 And the restaurant has the fresh, natural décor to match the food. The large windows, exposed brick and fun pops of color make the space feel both open and comfortable.
Though the craziness of the opening has yet to die down and with finishing touches still being made, Chloe says she would eventually love to bring her novel concept to more people and cities.
For more information on by CHLOE, including the full menu, visit their website.
– by Ricki Harris
*Photos courtesy of by CHLOE
Comments
comments