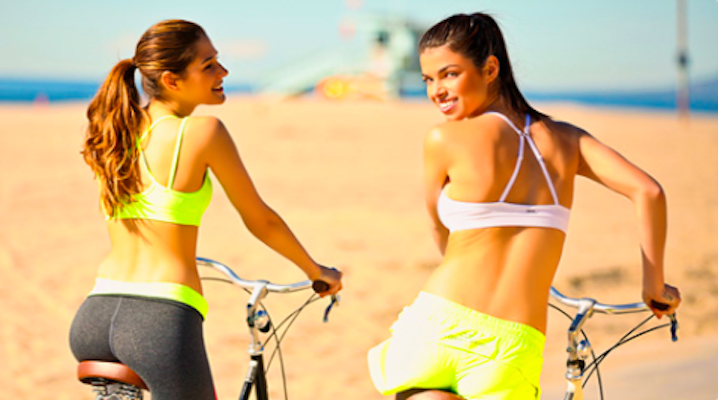 BurnThis is a new fitness app, founded in Venice, California in 2012, that lets users easily book fitness classes on their phone, and seamlessly coordinate with friends. The founders of BurnThis: Anna, Monica and Louise, a former bond trader, a federal prosecutor, and a vice-president at an asset management firm, respectively, struggled with keeping fitness a main fixture in their lives while juggling such busy schedules. The women saw a need for something in the fitness realm- convenient and social- and created BurnThis, the first app of its kind. The core values of BurnThis are "to fuel, inspire, and connect people through fitness."
Nicknamed the "uber" of boutique fitness classes, since the launch of the BETA version of the mobile app in Los Angeles, New York, Chicago & Miami, BurnThis has facilitated the booking of classes across the country. BurnThis also set up a high profile yoga series at the Sundance Film Festival, as well as a spinning pop-up event (in conjunction with Women's Health Magazine) at SXSW.
The BurnThis Mobile App is free and allows users to discover hot new fitness classes, book their favorite classes on the go, track their booking progress, and see where their friends are working out. BurnThis allows you to enter your credit card info once and book at multiple studios and events and then see who else is attending.  This is another great way to meet new friends or old friends that you haven't seen in a while, and inspire some friendly competition.
After creating your profile and setting your location, different categories of workout studios with price breakdowns and their distance from you will all be visible through BurnThis.
Download the BurnThis app here
For more information and inspiration, visit sweat.burnthis.com
–Kirk Myers, Jin long Zhen, and Tanima Sen